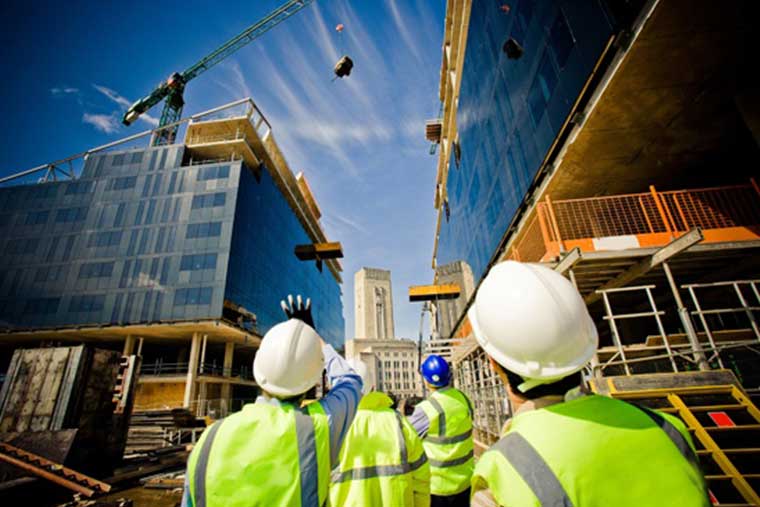 A construction site can be a dangerous place if the right precautions aren't taken to protect yourself and those around you. If you're an employer, you have a responsibility to ensure the right safety measures are in place to enable your employees to work in a way that maintains their safety, health, and wellbeing. In this article, we talk about why construction site safety is so important and what you can do to enable the safety of yourself and your workers.
When the need to work at a height for a long period of time arises, these https://www.lakeside-hire.co.uk/scaffold/aluminium-tower-hire/ provide an effective way of doing so.
Why is safety on a construction site so important?
This may seem like an obvious question, but all too often important safety measures are ignored on construction sites which can lead to life-changing injuries and even fatalities. The Bureau of Labor Statistics has reported that around 150,000 accidents happen on construction sites each year. You don't want your construction site to be included in these statistics.
As well as the importance of keeping workers safe and healthy on the construction site, reducing the likelihood of accidents occurring will also mean that work gets completed efficiently within the correct time frame. Injuries sustained will lead to employees needing time off meaning that your workforce is reduced and projects compromised. Through prioritizing the health and safety of your employees you are also likely to achieve better morale amongst your team which can also lead to higher rates of productivity.
What are 5 construction site safety risks and how can they be prevented?
While not a comprehensive list, here are some of the most common hazards that a construction worker is likely to face whilst in the workplace and what you can do to stop them from happening.
1. Harmful materials
Asbestos has a tumultuous history in the construction industry and it continues to haunt us. The use of this harmful fibrous mineral was widespread as a building material during the start of the 20th Century until it was banned in 1977. Inhalation of asbestos dust is dangerous because these fibers can get trapped in the body which can lead to cancer.
Unfortunately, due to the widespread use of asbestos, it is still found in many homes and buildings that you and your employees may come into contact with. It is, therefore, essential that you have a thorough understanding of the risks of asbestos and how to identify when it is present before work begins on a job. Training is essential in this area for all employees to understand safety practices that need to be adhered to in order to avoid the inhalation of asbestos particles. You must also provide high-quality personal protective equipment along with respirators for all workers on site where asbestos is present.
2. Airborne particles
While asbestos is the most discussed respiratory risk in the industry, there are also other airborne particles that can cause serious respiratory problems for workers on a construction site if inhaled. Numerous materials on a construction site that can be harmful if inhaled including gases, fumes, sawdust, and coal mine dust to name but a few.
Education and training are key in this area. Make sure all of your workers are trained in the respiratory risks present on-site and are aware of when they need to wear protective equipment such as respirators or dust masks whenever there is a harmful material that could be inhaled. You can also ensure extra protection by investing in a dust containment system which will help to maintain good air quality.
3. Falls and slips
Slips and falls occur all too easily on a construction site and are one of the most frequent accidents to occur in this arena. The variety of materials put to use on a construction site can easily lead to someone losing their footing if adequate protection is not put in place.
There are plenty of options when it comes to ensuring surfaces remain slip-resistant. This could be through the use of slip-resistant drop cloth for use with paint and staining job or a heavy-duty surface protector which has the dual benefit of being slip-resistant and leak proof.
4. Injuries to skin and face
The harmful substances found on a construction site are not only a risk factor in respiratory illnesses, they can also cause significant damage to the skin if protective equipment is not used effectively. Training is key in this area so that workers know of the risks present in using such substances and how to protect themselves from harm.
Eye protection such as goggles or safety glasses are a key part of protective equipment. If there is a chance that the skin could come into contact with a harmful material it is also essential to provide the correct type of overall that will withstand what is being thrown at it. When chemicals are high-risk be sure to use heavy-duty overalls.
Another important aspect to consider is keeping your heavy equipment maintained is crucial. This helps ensure that your equipment functions safely and effectively. A John Deere heavy equipment that is not properly maintained can be dangerous to operate, putting operators and others on the job site at risk of injury or even death.
5. Heat
The seriousness of overheating, heat exhaustion, and the stress related to this must not be overlooked in the construction industry. It is essential that team members are aware of the signs of heat exhaustion and understand how to mitigate these symptoms occurring. Frequent breaks, plenty of cold water, and lightweight protective clothing are essential in these conditions.
Safety and the precautions that need to be taken on the construction site are not limited to these 5 areas.