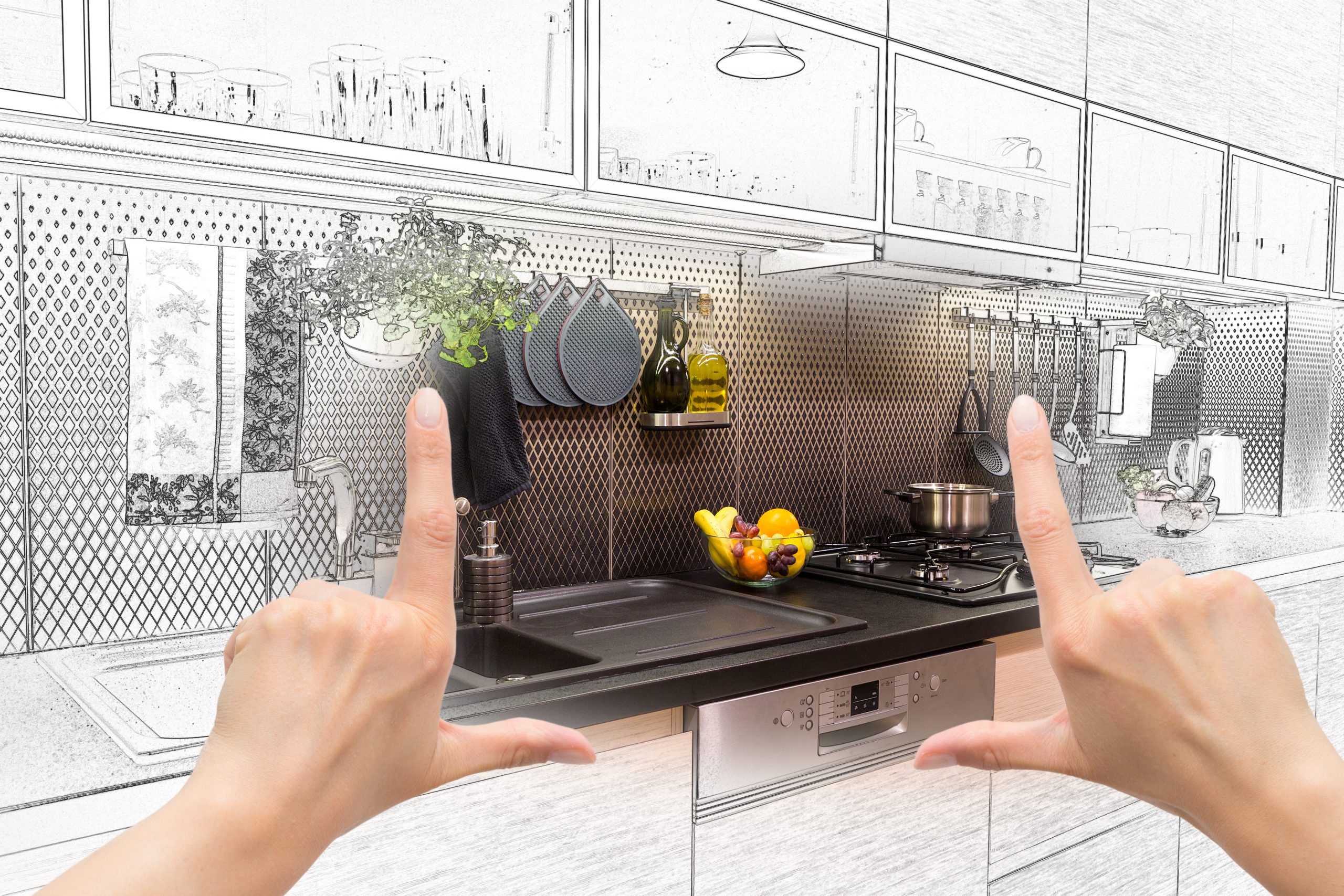 Whether you're upgrading your kitchen or designing a new one from scratch, it can be difficult to know where to start, and the costs can add up quickly.
The good news is that your dream kitchen doesn't need to cost the world. By considering your cabinetry options, remaining flexible, and upcycling wherever possible, you can greatly reduce the cost of a new kitchen.
Follow these simple tips to help you stick to your budget while designing your perfect space:
1. Compare cabinetry suppliers
Your cabinetry is the heart and soul of your kitchen. Without good quality, well-planned cabinetry, your kitchen will be unorganized and may look shabby. There are many options available for sourcing new cabinetry, and some of them may surprise you with how reasonable their prices are.
If you're keen to DIY as much as possible in an effort to keep costs down, flat-pack cabinetry might be a good option. Flat-pack kitchens are widely available, and come in a wide range of options to suit your needs. If you choose to DIY, keep in mind that building cabinetry can be delicate and complicated, and it may be expensive to hire someone to finish it if you get stuck or damage the material.
Have you ever wondered what happens to the display kitchens you see in most kitchen retailers? You might be surprised to learn that you can buy former display kitchen models, and this could save you up to 70% of the new build price. Buying a former display model is a good option for budget buyers who don't mind some slight imperfections. (1)
If you're looking for high-quality cabinetry without the premium price tag, consider comparing local cabinet builders and specialty kitchen providers. Your local suppliers are likely to have cost-effective kitchen cabinets that don't skimp on quality.
2. Be flexible in your cabinetry designs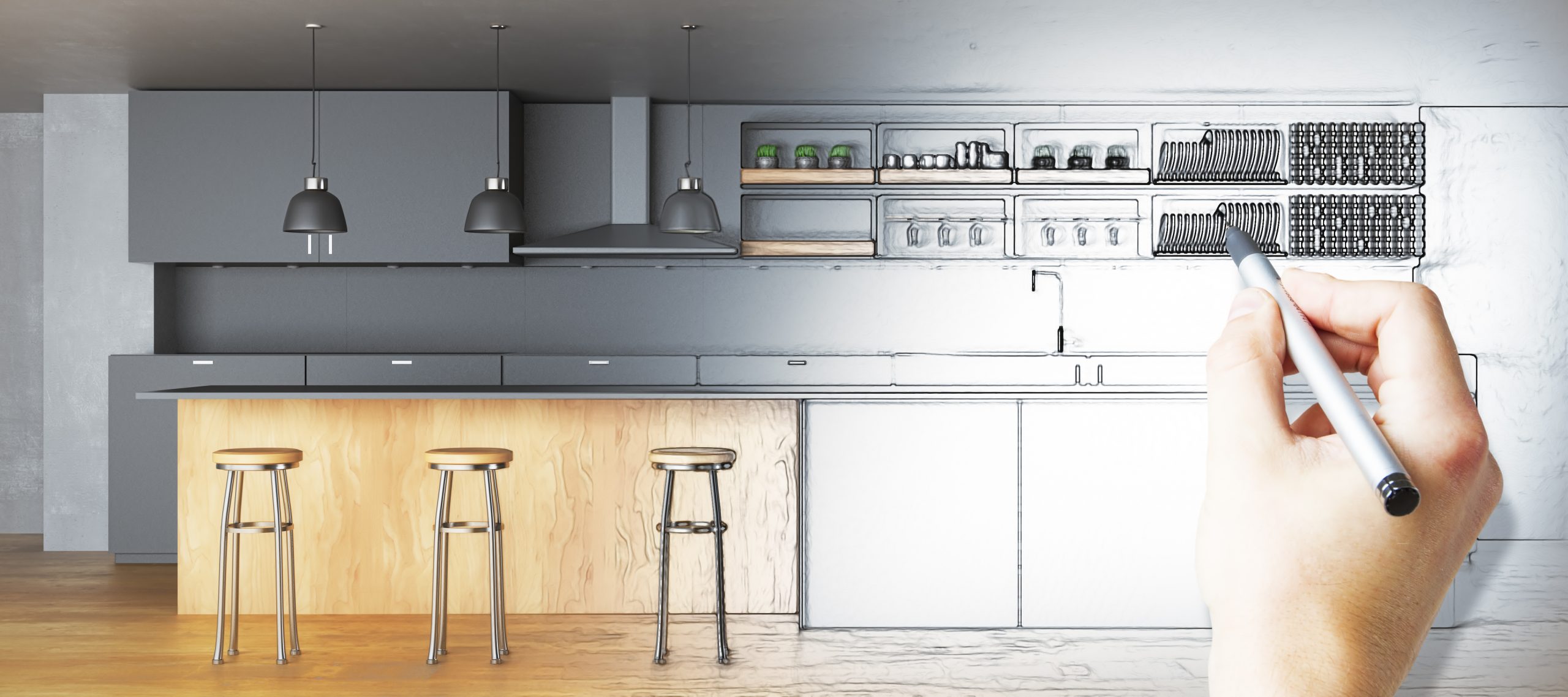 A reputable kitchen builder can advise you on where you could save money, and it's a good idea to remain open-minded about your design, especially when you're working with a smaller kitchen space.
You can reduce the cost of your kitchen by rethinking elements that don't provide maximum functionality. Overhead cabinetry can be hard to reach, and is often added for purely aesthetic reasons. By cutting overhead cabinetry out of your design, you could save money on materials. Also ask your kitchen builder about the cost of handles; it's possible that you could save money by opting for door grooves in place of handles on some cabinetry.
Kitchen drawers can cost up to three times more than a standard cupboard. Consider whether you can achieve the same functionality with alternative storage solutions, or whether a normal cupboard would suit your needs. (2)
3. Consider low-cost alternatives
You may significantly reduce the cost of your kitchen by reusing any material already available to you, or choosing low-cost alternatives. If you have a decent countertop in your existing kitchen, or can access a cheap one elsewhere, think about adjusting your new kitchen design to reuse it.
Concrete is an on-trend and cost-effective option compared to a granite or marble countertop. Concrete can be mixed in many different colours, though standard grey is a popular choice for modern grey kitchen styles. Upcycling material you already own not only saves you money, but time as well. Keep in mind that a stone benchtop can cause delays to your overall remodel. They can't be made until the cabinetry has been installed, and their making may take up to three weeks. (3)
Composite kitchen sinks come in a variety of finishes, and could be tempting to include in your design; however, consider cutting costs by reusing your existing sink with some fun new fixtures, for a budget friendly update.
4. Work with your existing appliance locations
If you're designing a kitchen in a brand-new home, you'll likely have the freedom to dictate where your plumbing, electrical and gas fixtures are fitted. If you're remodelling an existing space, on the other hand, the previously installed fixtures could be very costly to move. Putting down new gas lines can cost up to USD$5000, and moving plumbing fixtures can cost around USD$2000. (4)(5)
By planning your kitchen design around where the existing fixtures are located, you can save thousands on hiring contractors, and put that money toward higher quality upgrades that you might be coveting.
If you want a different kitchen layout, but would prefer to save money on having fixtures moved, then consider changing the layout in ways which don't require moving appliances, such as adding a kitchen island or a breakfast nook. These small changes can make a big difference to how a space feels.
Creating a new kitchen, whether in a new home or as a fresh update to your existing home, is an exciting prospect, but it doesn't have to break the bank to be a success.
By ensuring that you're making smart choices with your materials, layouts, and suppliers, you can build your dream kitchen on a budget.