79% of renovations are kitchen renovations. Renovating a kitchen is no easy task and it sometimes takes many months of planning and preparation.
Remodeling a small kitchen is also a big project! There are often spacial challenges with smaller kitchens, and being thoughtful about making the most of what you have.
Even if your kitchen doesn't have the latest and best upgrades or loads of space, it can still be functional and even fun! Here are 10 ways you can implement creativity into a small kitchen renovation.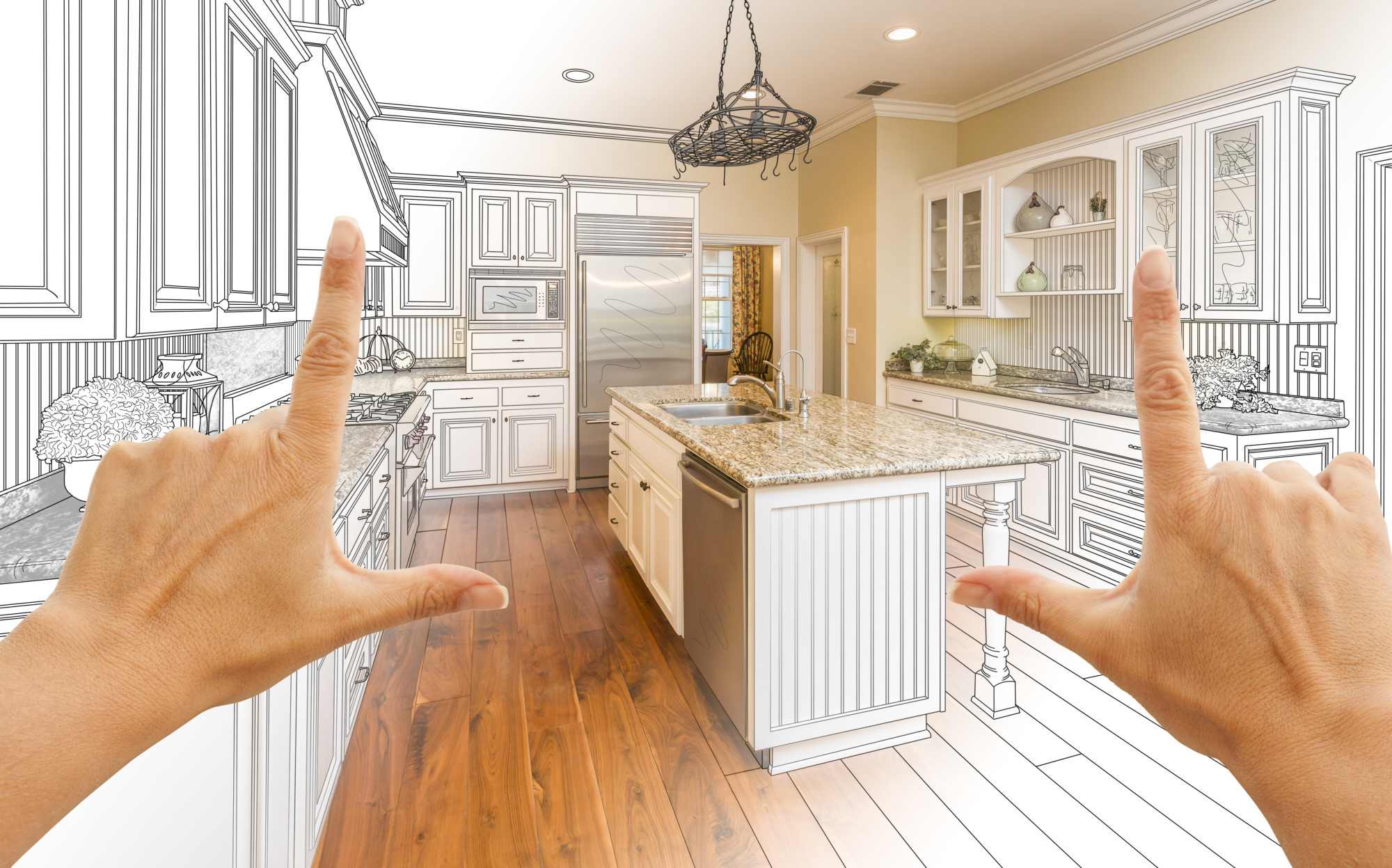 1. Plan Your Layout
The first thing you need to do when remodeling a kitchen is to plan your layout. If your layout works fine the way it is, see if there are ways in which you can tweak it slightly to work for you. If your layout is challenging and frustrating, look for new opportunities to create a smooth flow.
In some cases, it might be nice to get the opinion of a professional designer or contractor. Experienced ones have worked with small spaces and might have plenty of ideas to offer like opening up your space if possible.
2. Think About Efficiency
The kitchen is sometimes the center part of the home. The most activity happens here, like meal prepping, mingling, cooking, and gathering. Your kitchen must remain as efficient as possible, especially in a small space!
When you're remodeling, now's the time to fix what's not working or move things around. Don't hurry if you don't have to. Take your time and write down things that come to mind that would make your kitchen more efficient.
3. Color
Darker colors tend to make spaces feel even smaller than they are. When you're working with a smaller-sized kitchen, it's best to stick with neutral or lighter colors. Don't forget to use light-colored flooring as well.
If you love color, however, never fear! Incorporate some of it in small quantities by creating a focal-point wall, in which you paint the wall one colour. It might add a color pop to your space and make it feel more dramatic. You could do this by getting a coloured splashback from Simply Plastics.
4. Use Space Creatively
The main problem with small kitchens is the lack of space. Thankfully, there are plenty of ways to use your space creatively and still have functionality.
First, use as much space as you can! If possible, get cabinets that extend to the ceiling or ones created specifically for smaller kitchens. Under-the-cabinet storage, bins, hooks, slide pantry, extra shelving on bare walls, and more can all contribute to gaining more storage and help you be more organized.
The more you can keep off of the counter, the better!
5. Slim Down The Sink
You don't realize it, but a sink takes up a good portion of counter space! The best sink choice for a smaller kitchen isn't necessarily a large one, because most small kitchens will need all the counter space they can get!
See what options you have for a smaller sink and if it would be the right choice for you.
6. Mirrors
A kitchen with mirrors? Actually, yes!
Mirrors reflect light which allows the room to appear larger. You can add mirrors or glass into your kitchen with mirror decor, or even using installing cabinets with glass. Frosted glass makes a beautiful addition to any kitchen cabinets.
7. Lighting
Lighting is key when it comes to any kitchen renovation, but especially smaller kitchens. In smaller spaces, you want to make sure that your lighting is well-designed to avoid too much shadow and make space feel even smaller.
Utilize under-the-cabinet lighting to spread more light on your counter and recessed lighting can brighten your kitchen as a whole.
Most people choose lighting based on aesthetic appeal, but lighting is a crucial element in the functionality and purpose of a kitchen and should require thought.
8. Greenery
Bring a little outside, inside!
Adding plants brightens your kitchen and they don't have to be on the counter! A simple herb garden hanging in the window, or plants hanging from the ceiling do wonder for bringing a boost of crispness to your kitchen.
9. Add an Island
Large kitchens are not the only ones with islands; sometimes, smaller kitchens need them due to the lack of counter space.
If space and budget permits, consider adding an island into your kitchen. It can serve not just as extra space for all your kitchen gadgets, but as an eating and cooking area as well. A contractor or designer can help you plan your island so you make the most of the space.
10. Reconsider Appliances
If you're hurting for space, it might be time to downsize your fridge or invest in a slender microwave. Appliances, while they're needed in the kitchen, do take up an impressive amount of space.
If you can reconsider the size and necessity of your appliances. If you don't use a dishwasher very often, think about getting something smaller. Could you get by with a thinner refrigerator?
These are the types of questions you want to ask yourself about your appliances. It's ok to downsize and still maintain functionality which gaining precious space!
Remodeling A Small Kitchen
When you're remodeling a small kitchen, you have plenty of options! A small kitchen can be a wonderful play to cook, host, and enjoy when it's planned and designed to fit your life.
Do you want to learn more about how to decorate your small kitchen? Visit our page today to learn more about home decor!