Are you considering a new garage door install? Garage doors can range from $600 to $4,100 or even more depending on what you want. You might wonder if it's worth the investment.
Many reasons make the investment in a new garage door worth it. Not only does it improve the aesthetics of your home, but it also improves the functionality of your garage.
Keep reading to check out reasons to schedule a new garage door installation.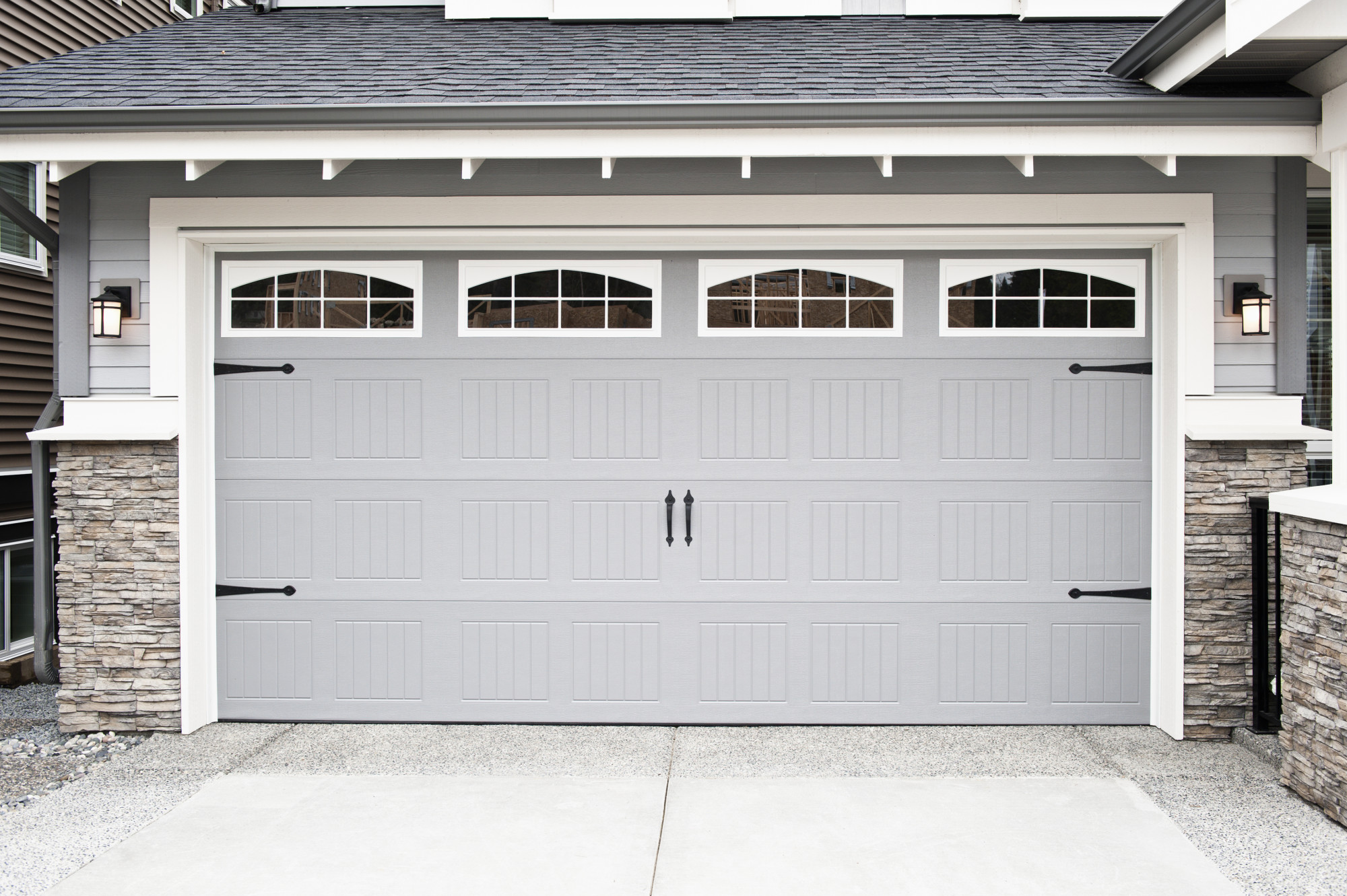 1. Broken or Damaged Door
When your garage door gets damaged, it's often necessary to replace it. Damage can happen in a lot of ways, from hitting the garage door with your car to severe damage from storms.
Some damage can be repaired, especially if it's minor and only affects one or two panels of the door. For more extensive damage, such as a completely smashed door or damage that affects the mechanical parts, looking into new garage doors is often your best option.
2. Repeated Problems
Garage doors seem simple, but they rely on lots of moving parts to work properly. Your garage door system includes springs, cables, tracks, and an opener in addition to the actual door. All of those parts have lots of potential for problems.
If it seems like something's always going wrong with your garage door, it's time to consider a replacement. Instead of spending money on multiple service calls for your old door, put that money toward a new door that won't have those same issues. New garage doors typically come with warranties in case something goes wrong with it.
3. Improved Energy Efficiency
Garages are often less energy efficient than the rest of your house. They don't have to meet the same construction requirements as the rest of the house since they're aren't living spaces.
Garages often aren't insulated like the rest of the house. They feel hot in the summer and cold in the winter. Your garage might also be drafty.
An old garage door makes that temperature difference between the garage and the rest of your home more noticeable. It might lack insulation and adequate weather stripping to stop air leaks around the edges.
By replacing the old inefficient door, you can make your garage more energy efficient. Insulation in the door panels slows heat transfer through the garage door.
The insulation helps control the temperature inside the garage, which is important if you have an attached garage. When the garage stays a more comfortable temperature, it can help keep your home more comfortable.
New garage doors also fit better and seal tighter than older doors. This can help control the temperature and keep out other weather elements, such as rain and snow.
4. Better Security
Older garage doors are more susceptible to break-ins. If you have an attached garage, that gives burglars easy access to your entire home. Even in detached garages, it puts all of the contents at risk for being stolen.
Tech-savvy burglars can often hack the controls on older garage door openers. Special software makes it easy for thieves to hack the code that opens the older garage doors.
Newer garage door openers use rolling code technology, which means the code to unlock it changes every time you open your garage. You can also use an away from home mode on some openers so the keypad and remotes don't work during that time.
Another way you increase security is with a stronger door. If your old door is weak and worn, it's easier for burglars to break into it. New doors use strong materials that resist tampering and break-ins.
The stronger materials make your doors longer lasting not only against break-ins but also against other damages. A steel door might hold up better against storms and other bad weather, for example. In some cases, that stronger material could help you reduce your homeowners insurance rates since it reduces the chances of an insurance claim.
5. Curb Appeal
In some cases, a new garage door is as simple as improving your curb appeal. If the current door is old, outdated, or worn, it brings down the look of your entire home. Swapping it for a new door instantly makes your home's facade look fresh and rejuvenated.
If your home has a standard garage door with a plain design, upgrading to a designer door can improve curb appeal. With so many garage door designs, you can find one that fits your home's style. Newer doors are not only strong and durable, but they're also decorative, with a wide range of materials, finishes, and decorative details.
Improving your curb appeal with a new garage door can also increase your home's value. The overall improved aesthetics make the home more appealing to potential buyers if you decide to sell your home.
6. Lower Maintenance
Older garage doors sometimes need lots of maintenance. A wood garage door in particular needs regular care to keep it in good shape. You might need to repaint it occasionally to keep it looking good.
New garage doors are often made of low-maintenance materials. They maintain their looks without routine updates.
Many of the low-maintenance doors mimic the look of other materials. You can get a steel door that looks like real wood, for example. You get the look you want with a material that doesn't require much work.
7. Safety
A newer garage door automatically reverses its direction and opens back up if it senses something in the way as it closes. Older garage doors from the early 1990s or before often don't have that functionality.
This can be a serious hazard if a child or pet is in the way of the door when it comes down. It can also cause major damage to your vehicle if the door comes down on it. Installing a new garage door cuts down on the risk of injuries and damage.
Schedule a Garage Door Install
A new garage door install can make your home more efficient, fix repeated issues, and make your home look better. No matter what the reason, your new garage door makes your life easier.
Explore more home ideas in our archives. When it comes to electrical power, there's no doubt that fossil fuels remain king in the present day. Most of the electricity produced in the world today still leverages fossil fuels.
However, when looking at the long-term, it's clear that the world will transition to renewable forms of energy, such as solar energy enabled by solar paneling. In this article, we'll take a look at a few of the reasons why solar energy is so clearly the future.