When you work in an office building, there's only so much you can do to make your office space ergonomic. When you work from home, however, the floor is yours. You can create a home office with all the customizations you want.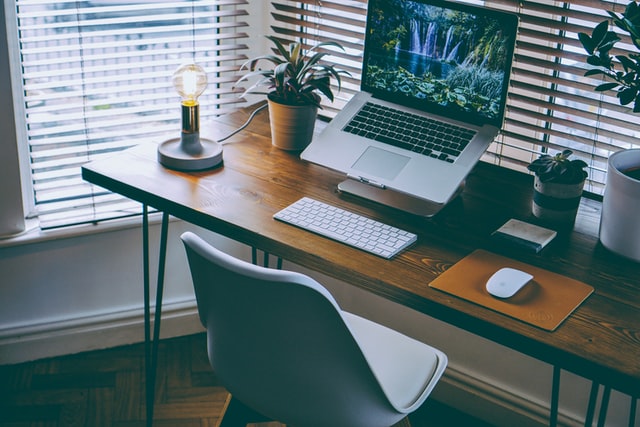 You can also make it as comfortable as you'd like. An ergonomic home office is essential because, without the right ergonomic furniture, you can be doing a lot of damage to your back and neck. When you're not supporting these areas, you can begin to suffer in pain throughout the day, leading to a less productive environment.
If you work from home, you need to create a space made to keep your body and mind in good health while working. Here's everything you need to know about home ergonomics and the best furniture to have on hand!
An Adjustable Swivel Chair
You don't have to spend your entire paycheck on the most expensive office swivel chair you can find, but you should take the time to do some research and find one that's of good quality. Make sure the chair is adjustable as well.
Being able to adjust the chair will come in handy when setting up your desk. Depending on your height and the height of the desk, you'll need a chair that compliments both. Sit in your chair and adjust it so that your feet are flat on the floor and your eyes are at level with your screen.
A Chair Cushion
A chair cushion is another essential furniture for good ergonomics. You need lumbar support for your lower spine and a good cushion to sit on to keep your lower body from going numb during the day. You can find out which chair cushion is right for you by knowing what your exact needs are.
When you sit at your desk, does your mid to lower back hurt you? If so, you might want a cushion that can be placed between your lower back and your chair. If it's your bottom that gets uncomfortable throughout the day, then you'll want to look for a seat cushion.
A Desk With Adjustable Height
A desk with adjustable height is another ideal addition to your ergonomic home office. A desk with a height you can adjust is essential because you want everything to be aligned correctly to your specific body.
A desk with two layers, one for the keyboard and one for the screen, is best. This way, you can ensure the bottom level is aligned with your arms and hands so they can stay straight out when typing.
The upper level, where the screen is, should be adjusted to be at level with your eyes. You should be able to type on your computer without having to look down or up and without having to bend your back.
Proper Light Fixtures
Proper lighting is key when working on a computer all day long. You don't want your eyes to be squinting and you don't want the screen to be too bright either. Try not to have a bright light shining from behind you as it'll put a glare on the screen.
You'll want to have good ambient and task lighting though. This may take a few adjustments and some trial and error until you find what works best for you. To protect your eyes, wear a pair of blue light filtering glasses.
Your eyes will feel less tired and heavy while working.
A Computer With a Monitor
As much as you might love your laptop, you shouldn't use it in your home office unless you can connect a separate keyboard to it. Laptops don't allow your hands to work straight in front of you while keeping your eyes level.
They'll force you to look down at the screen or reach up to type. Neither is comfortable or ideal for an ergonomic office. If you can plug a separate keyboard into the laptop and place the keyboard at arm level and the laptop at eye level, then you're good to go.
A Foot Mat or Pad
If you're having trouble keeping your feet flat on the floor while you work, or if you suffer from foot pain while working, then you should consider investing in a foot mat or footpad. You can place it under your desk and allow your feet to rest on top of it.
It's also a good idea to change your posture regularly when working at home. The more you move around, the healthier your spine, back, and neck are. If you haven't already, you should try standing up while working from time to time.
When doing so, standing on the footpad is ideal. You can also try sitting on an exercise ball throughout the day rather than in your office chair.
Don't forget to take breaks when possible also. Get up, stretch, walk around, look out the window to give your eyes a break, and constantly switch your posture.
Create an Ergonomic Home Office Today
Working from home doesn't mean making your back and neck suffer in pain. You can create an ergonomic home office today with the use of the helpful tips listed here in this guide.
It can be easy to fall into your couch or work while sitting in bed, but it's important to treat your home as your office as well if that's where you'll be completing your work at. Use these furniture items to keep your back and neck healthy.
For other posts business products and services and more, be sure to visit on a regular basis!