There are a number of reasons why homeowners commercial property owners choose metal roofs over other types of roofing materials, such as asphalt or ceramic shingles. Metal roofs offer many benefits including reducing cooling costs, being environmentally friendly (they are made mostly out of recycled content) and they last for decades.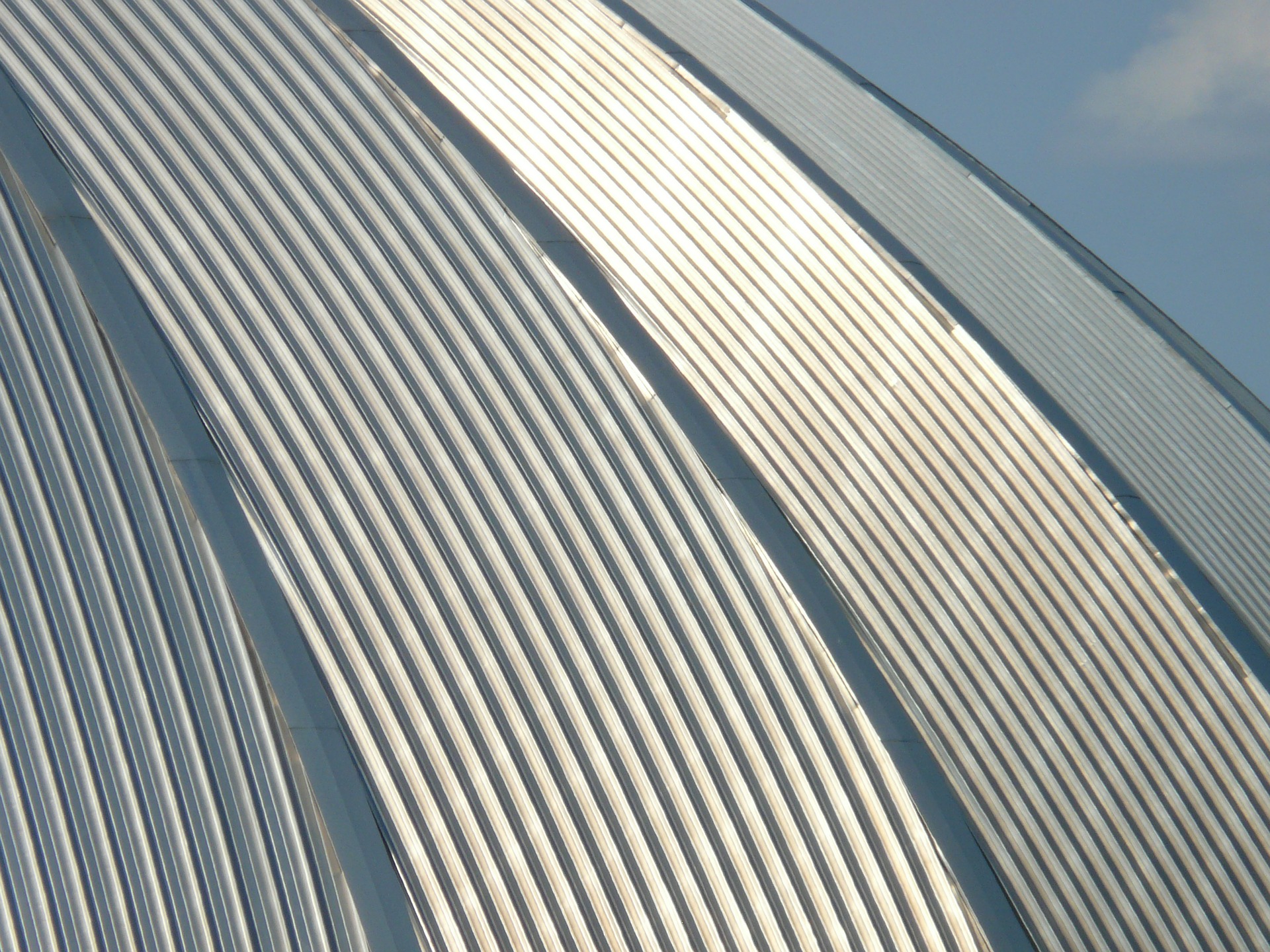 Aluminum
There are many reasons why aluminum is becoming a more popular choice among homeowners and property owners for metal roofing. One of the most outstanding qualities of this metal is its durability. When an aluminum roof is properly maintained, it can last about 50 years or maybe more. It is resistant to rust, mold, and fire. It's also a hard metal to dig into, making it less likely for your roof to become a home for rodents and other small animals. Additionally, aluminum roofs maintain their appearance even after years of being exposed to the elements such as rain, snow, hail, and the sun. Aluminum is one of the lightest metals, in spite of it being one of the strongest and most durable. An aluminum roof will weigh less than a steel or copper roof.
Copper
Copper is the most durable roofing material out there. Copper was first used by human beings over 10,000 years ago, and for over 5,000 years it was the only metal that was known to humankind. It is used on cathedrals and castles as well as homes and commercial buildings. One of the defining features of copper is its color, which is like an iridescent brown or sometimes almost black. Sometimes it has a greenish verdigris patina. In addition to its aesthetic beauty, there are many practical reasons to choose a copper roof. It is resistant to corrosion, mold, and fire. One consideration to not choose this type of roof, however, is its weight. You will want to speak a professional roofer to see which material would be best for your roofing project.
Stainless Steel
Stainless steel roofs are one of the most reliable roofing options for a variety of reasons. Steel is an alloy made of iron and some other elements, such as chromium. There are three different types of steel roofing,
Galvanize steel, which is created by using a layer of zinc to protect the steel from corroding
Galvalume steel, which is created by using a layer of zinc and aluminum to protect the steel from corroding
Weathering Steel: This type of stainless steel is so reliable that it is used in heavy steel industries.
There are some advantages to using steel over other types of metal roofing materials. The first reason is that it is much less expensive than other types of metals. Because of this, it is commonly used for commercial and residential projects. While other metal types may chip or dent from hail, steel is one of the hardest metals, and thus is less prone to dents or knicks. Steel is reliable in a variety of harsh weather conditions.
When You Should Call A Roofer
If you're thinking about getting a roof replacement, then the best time to call a metal roofing company is just before the winter, or just after it. They can either help you prepare for the winter, or assess your roof later on in the spring to see if it was damaged.