Comprehensive Management of Your Pest Problems in Orlando, FL.
Orlando's climate, though great for you and your family, also tends to be great for pests. As tourists and residents flock this popular destination, along them comes all sorts of pests. From outdoor pests like Tawny Crazy Ants, fleas, yellow jacket, and hornets, richly landscaped yards serve as habitats to a range of invasive species. Indoor environments are not left out either, and these create habitable environments for pests that include cockroaches, brown recluse spiders, and carpet beetles.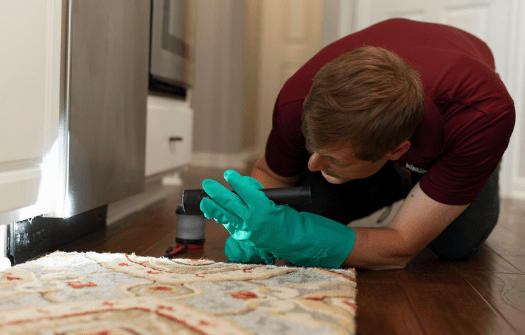 Whether you're concerned about bed bugs, termites, ants, mosquitoes, rodents, roaches, or any other pests, we are guaranteed to keep not only your home but also your business free of this invasion. Pests carry disease-causing bacteria, and may alternatively cause infections on contact with the skin, and even consumables. For this reason, we use the latest techniques and products to keep your home and lawn pest-free. With years of experience and highly trained technicians, we have the right know-how on pets and you too can know how to spot a pest invasion, and how to stop it before it gets uncontrollable.
Residential and Commercial Pest Control Orlando
DIY Pest control methods can work, but most people do not realize they have a pest problem until it's too late. With the right professional services, however, you can control the problem beforehand. Our outdoor insect control services, as well as those pests that prefer to live indoors include:
• Termite Control
• Rodent Control
• Lawn and Outdoor Services
• Mosquito Control
• Bed Bug Treatment
• Cockroach Control
• Any other indoor and outdoor pest control
Our full range of Orlando pest control programs has made us the first choice for many clients in Orlando. If you'd like a one-stop-shop for all advanced techniques in controlling different kinds of pests, then you are in the right place. Not only is customer satisfaction guaranteed, but with our comprehensive pest management plans, you are guaranteed full pest elimination to prevent a relapse of infestation. Simply put, we offer total protection now and in the coming future.
No matter how clean and sanitized an environment is, some pests are inevitable. Snakes and mosquitoes, for example, are not caused by unhygienic standards. The general environment one lives in may be habitable to harbor some of these pests, making them an everyday pest. Orlando, for example, has more than 80 different kinds of mosquito species including Zika Virus carriers. Never-the-less, with a comprehensive plan from a proficient pest control company, the population, and prevalence of such pests can be reduced drastically, keeping you, your family, and your business safe.
Choose a Pest Control Company in Orlando that You Can Rely on.
We provide more coverage than any other pest control plan in the industry. With our complete range of residential pest control services, your satisfaction is guaranteed! Additionally, our services and plans are flexible to fit your home and budget. As if that's not enough, if our services fall short, we make return services until everything is cleared. Contact our friendly professional technicians and bid all kinds of pests' goodbye!