At last, you've gathered up enough money to renovate your boring master bathroom. You're ready to fix the shower, make repairs to the toilet, and maybe add in a bidet. Why stop there?
Treat yourself by creating the ultimate luxurious bathroom. By upgrading your shower, putting in a new floor, replacing the walls, or putting in a window or two, you could have a relaxing spa experience every time you go to bathe.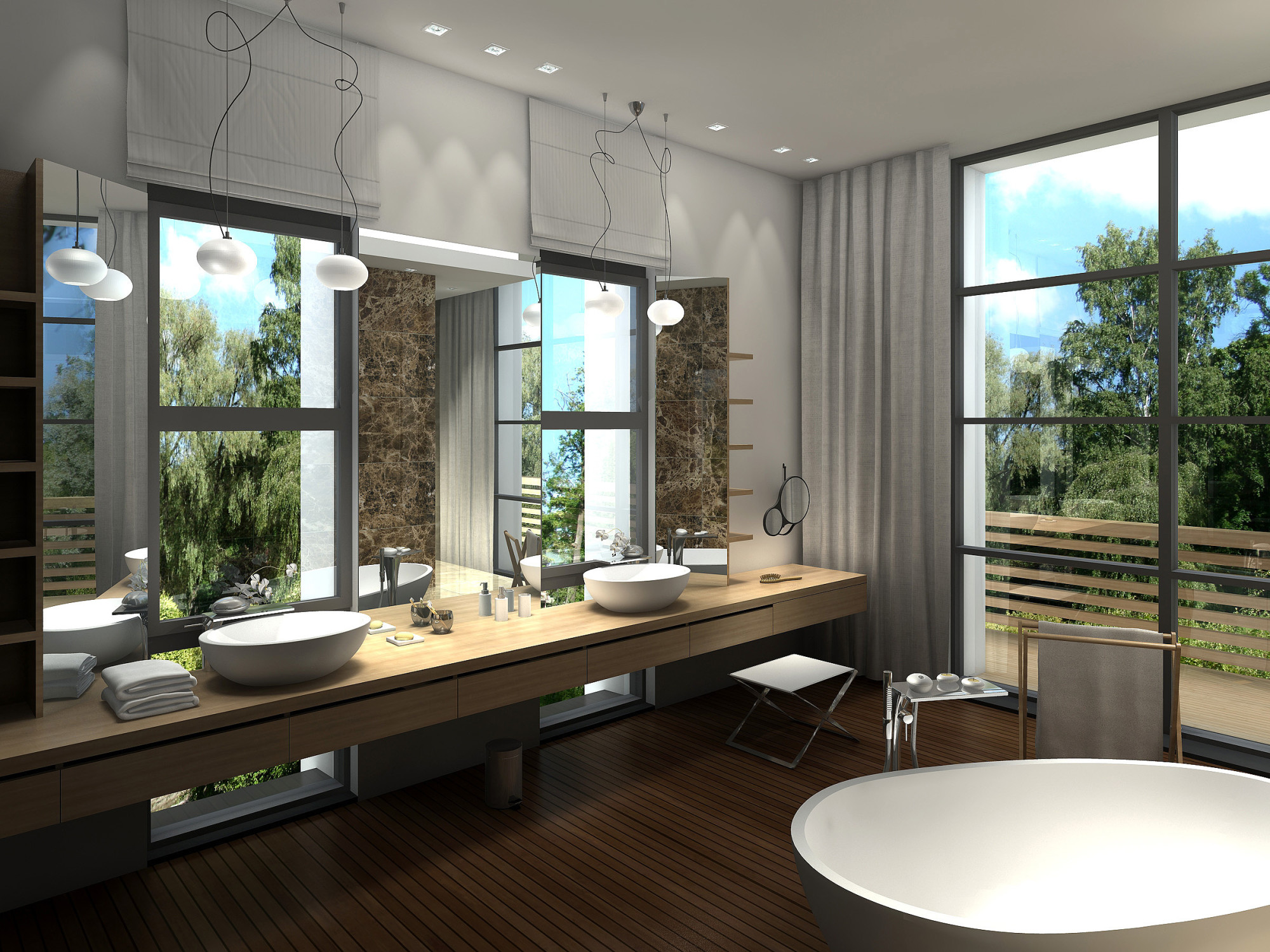 Does that sound good to you? Check out this guide for a full list of repairs and finishing touches you can make to give yourself a celebrity bathroom.
1. Open Up Things Up
You won't have to do much to make your bathroom look luxurious if you leave room for plenty of space. Having a big open bathroom isn't too hard. You just have to take a minimalist approach with your decor. Hanging a wall mounted vanity is a good start.
Take advantage of your vertical space by installing floating cabinets. They will free up your floor space and cast the illusion of a larger room.
Decorating with mirrors will do the trick too. They reflect light and make any room they're in look much larger than it actually is.
2. Upgrade Your Shower
Imagine coming home after a long day at work, walking through frameless glass shower doors, and stepping into a bathing oasis. Install two shower heads and a bench you can sit on while you're bathing and you've got the ultimate spa experience set up in the comfort of your own home.
3. Incorporate Marble
Nothing spells luxury quite like flooring or walls that are made out of natural materials. In this case, marble. The thing is, you want to use it a bit sparingly.
Having marble floors and walls would clash. You need to choose one or the other for your bathroom renovations.
4. Bathe with a View
Smaller bathrooms don't come complete with windows most of the time. There's not enough space to install one. Some people also choose to exclude windows in their bathroom design for privacy reasons.
If you don't have either problem to worry about, there's no reason why you can't install a window or two in your bathroom. Especially if there's a nice view to be seen.
5. Have Fun with Lighting
There are a lot of directions you can go in with your bathroom lighting. On the one hand, a brightly lit bathroom can spell luxury. On the other hand, dim, accent lighting is relaxing and can be pretty nice in its own right.
It's all a matter of your personal preference. If you want to take advantage of natural light, again windows are a good option or you can install a skylight.
Whatever you decide to do, don't forget about the fact that bathroom lighting is allowed to be decorative. Gorgeous light fixtures are a nice luxury item to have.
Creating a More Luxurious Bathroom
Is your bathroom lacking the pizazz you envisioned when you first moved into your house? Create a more luxurious bathroom by making a few easy renovations along the way. After a few upgrades, you'll have a bathroom that all of your friends and guests will be envious of.
Why stop at the bathroom? We can help you give your entire house a little TLC. Check out our blog daily for more home improvement ideas.