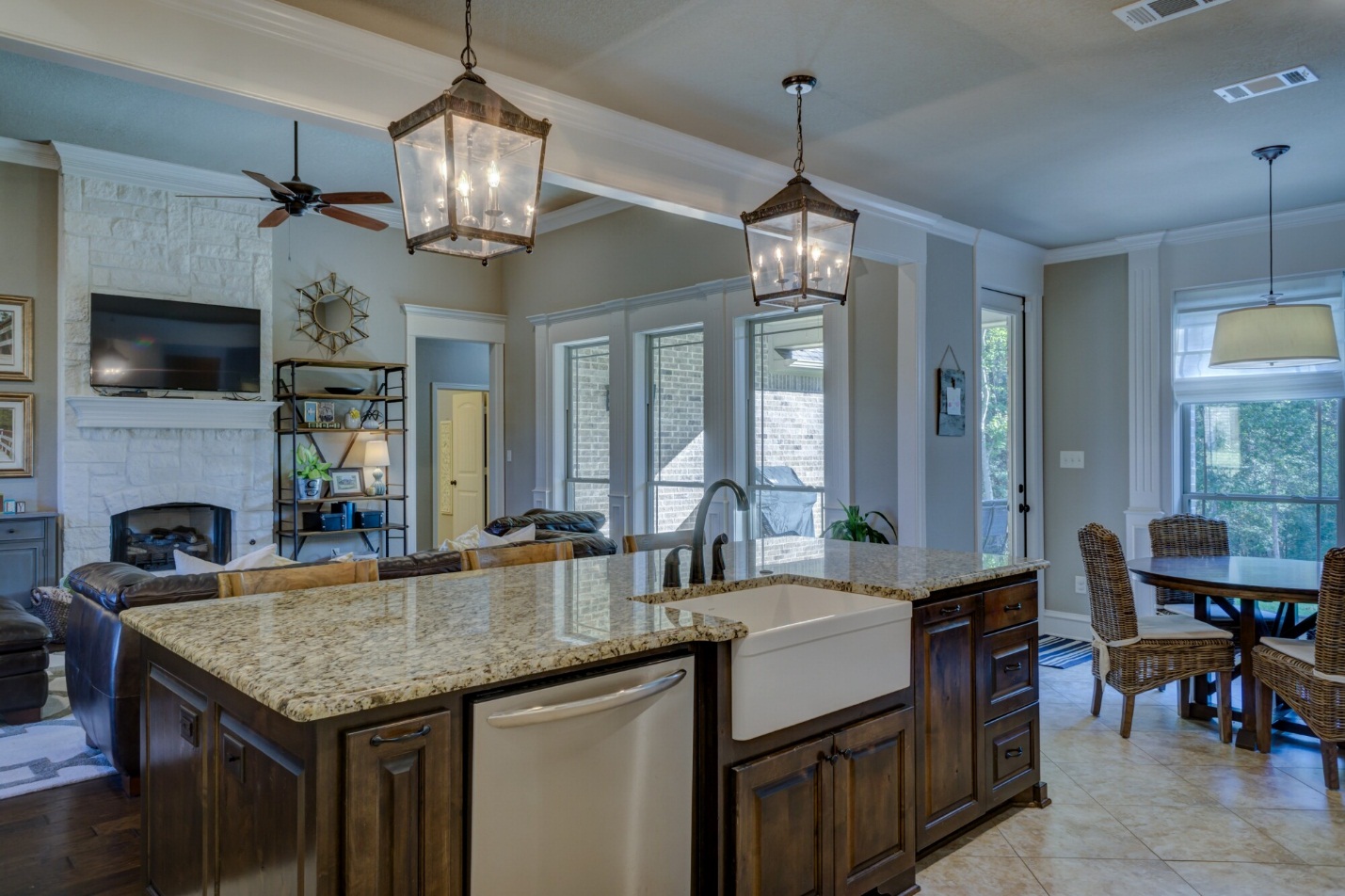 For anyone considering a kitchen remodel, the decision between having a farmhouse sink vs undermount sink will define the style of your kitchen.
After all, picking out a sink can be as difficult as picking other appliances. There are many things to consider between the two because of the competitive price of undermount sinks.
Picking out the perfect sink for your home can help streamline your everyday activities. This means you could bathe babies or even pets in the sink to save your back from the tub.
What's the Difference?
When looking at the prices for a farmhouse sink vs undermount sink, you will see that the prices vary depending on the style.
The difference between the two is that the farmhouse sink (or apron-front sink) can be top mount and will work with most existing countertops with some slight modifications.
Back in the day, when people had to get water from lakes, rivers, and streams they had to store it somewhere. Farmhouse sinks were designed to hold the water that could be used for everyday tasks and still drain manually.
Over time, farmhouse sinks became more advanced and the designs were altered based on the consumer's needs. This led to people using copper, stainless steel, and concrete to create farmhouse sinks.
When you think of a farmhouse sink, you picture a timeless country home with barn doors and a large, white porcelain sink but there is far more to the style than looks. Undermount sinks are typically stainless steel, look modern, and save space in the kitchen.
Modern undermount sinks give a sleekness to a space. They leave the perfect amount of counter space (for those who desire that) and are incredibly useful when cleaning countertops.
Things To Consider With A Farmhouse Sink vs Undermount Sink:
With a farmhouse sink vs undermount sink, there are many design elements to keep in mind before purchasing one or the other. Do you want your sink to be a staple design in your kitchen?
If so, consider your color scheme, as well as the function of the appliance. There are plenty of variations for both sinks that include a separation that would make cooking and cleaning a smoother process.
Ideally, the average cost of a farmhouse sink is around $200 when looking at the more common stainless steel and ceramic. The price will go up to as much as $2000 when looking at the more stylized farmhouse, or apron-front, sinks.
When it comes to undermount sinks, the pricing is consistently around $300. However, there are plenty of benefits that come with this type of sink like being a bonus towards resale value.
Space
You can dream about having a farmhouse sink all you want, but you have to make sure it would fit in your kitchen. Take a look at the space you are working with.
You have to consider the size of your cabinets and even the size of your precut countertop (if you are renovating the countertop too this will make installation more customized).
While undermount sinks are great with most countertops, they don't work well with laminate because this material doesn't typically have a finished edge where the sink may be installed, however, a drop-in farmhouse sink may do the job.
Undermount sinks work well with just about any other material and are held in with either heavy-duty clips or a specialized adhesive to seal it to the countertop.
Hidden Costs
When thinking about an undermount sink vs farmhouse sink, keeping cost in mind will help you stay on budget. As mentioned before, the cost for sinks can skyrocket despite being different styles.
However, there are other things to contribute to cost. This may include installation by a professional. If you are planning on modifying your existing countertops to allow for a farmhouse sink, you will need help getting the countertop cut to size.
Hiring a person to help with plumbing will also save you time and money in the long run. With farmhouse sinks, if you plan on installing any fancy accessories, such as a garbage disposal, plan on asking for professional help.
Undermount sinks require just as much precision though. They must be fitted and then held in place after the sealant is applied to create a seamless look.
Another hidden cost would be that if you decide on a porcelain sink, this material can be prone to chipping and scratching over time! No material is invincible, but if you spend $200 or more on a sink you want it to last.
Porcelain farmhouse sinks can also break your dishes. The hard material offers no protection to your wine glasses, so be aware if you plan on leaving dishes in the sink.
Which Sink Matches Your Needs?
When it comes to choosing which sink (farmhouse sink vs undermount sink) it comes down to preference.
Farmhouse sinks are great for cooking, being a statement piece, and even washing babies or pets. The downside is that they can show wear and tear over time because of the apron-front style and even break dishes.
Undermount sinks are ideal for easy kitchen counter clean-up, saving counter space, and making a kitchen look sleek and modern. The downside is that these aren't always compatible with every countertop and installation could also fail.
Be sure you check out all of your information resources before making a final decision! Did you find this article helpful? If so check out more on our Home Improvement page.