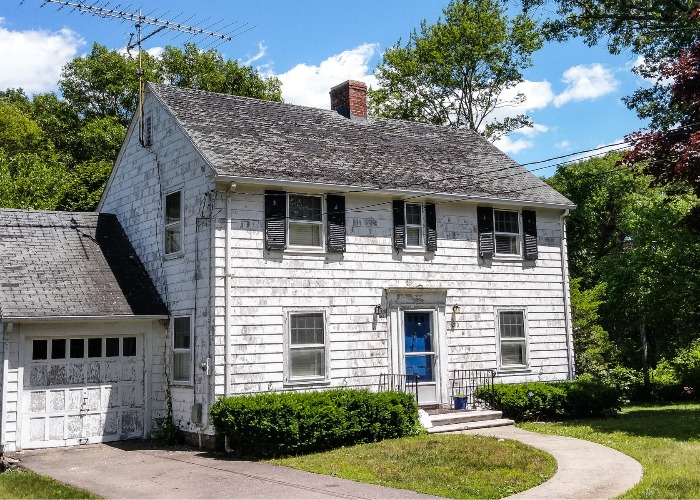 Your house is your castle, and you are ready to renovate the interior, remake the exterior, or even build onto it. The goal may be more space or a more updated look, but you've got to keep an eye on your budget. The best protection against renovation cost overruns is to be sure that there aren't hidden problems.
Foundation is Slipping
Do you know if your foundation is secure? If it's sinking, you've got bigger problems than spaciousness or the latest decor. You should be 100 percent sure there isn't a problem with your foundation before you spend a dime on cosmetic improvements.
Electricity is Outdated
This is a common problem and has driven up the cost of many renovations. If the electricity is outdated, it may need to be upgraded before the renovations start. The entire house could run you thousands. Without this knowledge, many homeowners allow renovations to start. Then they find out that their electrical system is substandard and can't handle the add-ons.
One homeowner with a small two-story home recently got a quote of $18,000 in electricity upgrades that needed to be done in order to accomplish a successful renovation. Fortunately, they hadn't signed the contract yet.
Plumbing is Close to Failure
Another problem that can affect your renovations is your plumbing. If it is old and the renovations call for plumbing additions, you may find yourself with plumbing leaks or stoppages after the work is completed. You won't be able to blame your contractor because the problems will be within the older parts of the house. That's why knowing the state of your plumbing, your incoming pipes and outgoing sewer pipes is so important.
Who Will Protect Your Yard
Your lawn may get destroyed by trucks and machinery. This may be from parking or driving. Your contractor should be willing to go through every aspect of their operation and how it will affect (or not affect) your lawn. You should spell out in your contract that you expect them to lay down used crane mats as protection. If your contractor simply says that nothing will happen, you need that in writing.
How Will Your Belongings Be Affected?
Renovations will send dust flying. They may expose interior rooms to the elements for brief periods of time. Your most precious furniture and belongings may need to be secured offsite in a storage unit.
Mold is Hiding
Have you checked your basement, bathrooms, laundry room and kitchen for hidden mold? What about your attic? Unfortunately, the worst mold can creep into the cleanest homes. Mold follows a path, such as a shower leak that has dampened the subfloor or wall. Over time, the mold takes hold and only a professional can get rid of it. Even if you are hiring a contractor, be aware that most contractors aren't prepared to handle mold and will require you to hire an expert to remove the mold before they make upgrades.
Asbestos is Lurking
Last but not least, asbestos may lurk in your ceiling tiles or your flooring. It may be under your carpet. The problem isn't always visible. To find out if you have asbestos where the renovations will take place, you'll have to address the problem to your contractor out right. Don't assume that they will see it and tell you. They may wait until after a contract is signed to announce that there is a problem. You will have to hire a separate asbestos contractor to do the abatement. This can be quite costly.
This article isn't meant to discourage your desire to update and upgrade your home. By identifying issues, you will save yourself a lot of grief and a lot of cash. Amending your renovation goals before you start is a lot cheaper than abandoning plans halfway through.