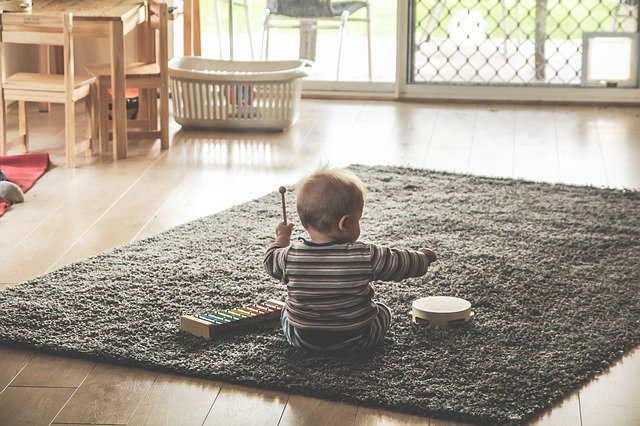 Photo credit: Image by thedanw from Pixabay
Due to lockdowns around the world, many children are isolated from their friends and unable to socially interact with their peers. Many of them are coping with feelings of distress, anxiety, and to some extent, depression. Pediatricians and health experts have repeatedly emphasized the importance of playing, and this outbreak redefined the act of play for children, which could potentially cause developmental damage in the future. To prevent this, parents and caregivers need to get creative during these challenging times and maximize the resources they have available. Here are some ways to create a safe and fun haven for your little ones at home.
Choose a secure space
Identify the safest location in your house and visualize the play environment that suits their age and preferences. Whether it's the attic, spare bedroom, unfinished basement, or an area in your living room, make sure that it has enough space for them to move around freely. Inspect the walls for cracks and exposed nails, secure the electrical outlets and hazard-prone furniture, and install safety measures to avoid accidents.
Opt for flooring that is easy to clean and stain-resistant. Throw in some soft rugs, pillows, or colorful rubber foam. Depending on your child's age, set up an activity area and select high-quality playroom equipment. Do they love to climb furniture? Consider setting up a rock climbing wall, but make sure to invest in sturdy climbing handles. For active toddlers, install an indoor slide or a swing. As a cheaper alternative, opt for a mini ball pit. Make sure that the area can accommodate their tents, pirate ships, princess castles, and forts. You can also set-up a creative nook for their arts and crafts, dress-ups, and role-playing.
Get creative with storage
For storage, scout for inexpensive save-spacing solutions or used containers online, or revamp old bookcases and dressers. Depending on the space, install floating or standing shelves and open cabinets that can fit wicker baskets. Go for vertical and open shelves so that your kids can easily see and access their toys. Create a reading corner using the floating shelves and display all their favorite books. Choose an activity table that has multiple drawers and utilize ottomans with storage or seats with space underneath. Teach your little ones how to organize their stuffed animals and declutter unwanted toys regularly to free up more space.
Play with colors
Have fun with colors and follow the color psychology suggested by the experts. Vibrant colors such as yellow, red, and magenta are suitable for their motor skills development, while green and blue facilitate learning, and soft hues are conducive for reading areas. You can also paint the walls with their favorite color, use wall decals or colorful wallpapers. If budget permits, consider hiring a reliable painting contractor for a more professional finish. Do your research to ensure that they only use products that are safe and child-friendly.
This pandemic took a toll on our little ones and robbed them of a piece of the childhood that they deserve. As parents, we need to help them adjust to the new normal and be their guiding light in this very dark tunnel.