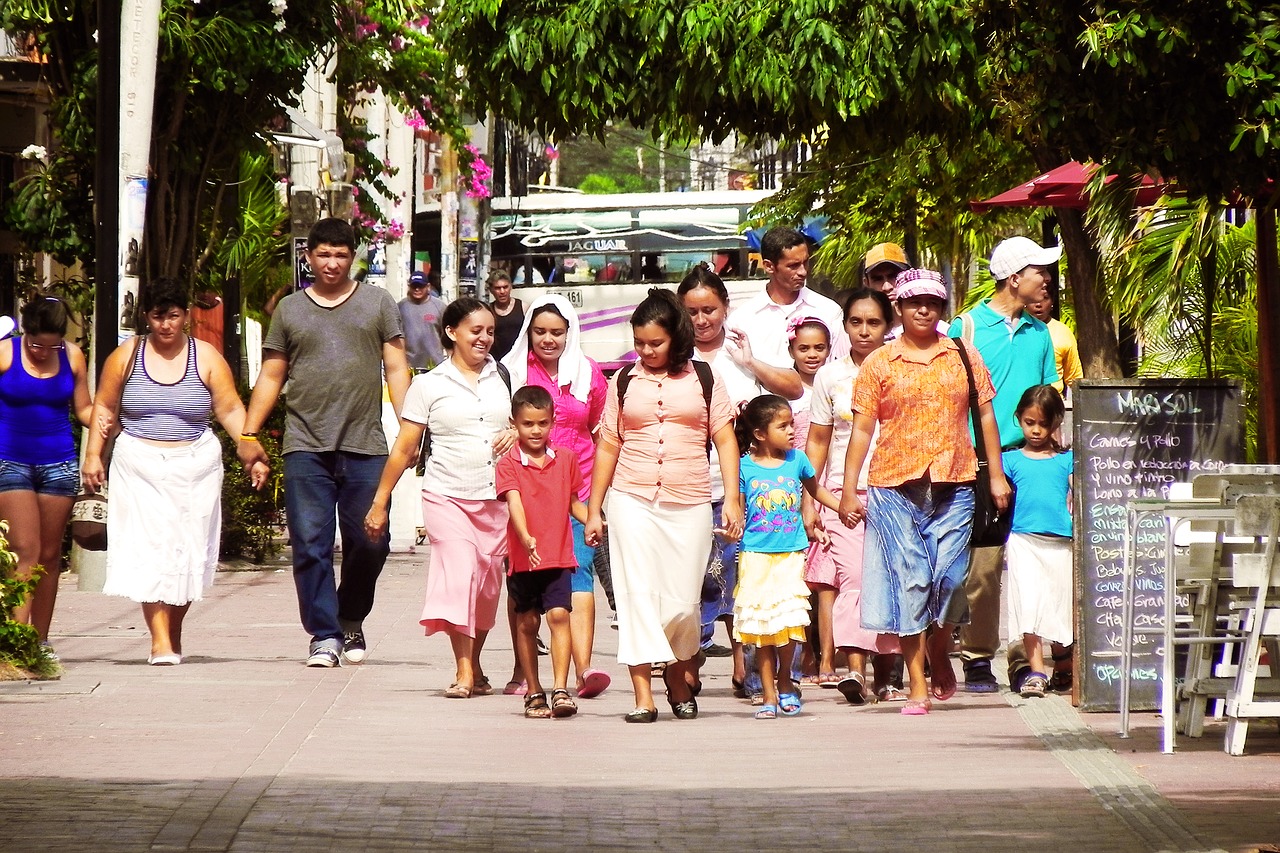 When choosing a neighborhood to live in, there are lots of factors that come to mind. You want an area that is friendly, clean, and safe. You also wish to have neighbors who mingle well with you and have no qualms about hanging out, for instance, when you invite them over for a BBQ. In recent years, there is another factor that has become important while choosing neighborhoods: diversity. Families now want to live in a diverse environment. Why is that? Why is diversity so important?
Diversity is simply understanding and acknowledging the different cultures, backgrounds, and traditions that come together in a community. You get to experience life more than your limited perspective. Diverse neighborhoods not only incite tolerance but teach you more about the racial imbalance in society. You learn to be a better advocate of equal rights and know what each culture strives to achieve. Such as religious and cultural tolerance. So if you're looking to move into a new neighborhood, consider an extremely diverse one, and here's why:
There are more educational opportunities
Generally, families send children to schools within their residential neighborhood or administrative district. If you live in a diverse neighborhood, you have a high chance of finding diverse schools. This means your children will have a better opportunity to learn about different traditions and cultures. There may even be language courses that are a great addition to their education and skill set. The unique learning environment also prevents you and your children from forming racial prejudices and stereotypes. You work better as a community. Later in life, when these children look for careers, they will have no trouble adjusting to their diverse environment with coworkers from different backgrounds.
It fosters tolerance
Racism is a common problem in our society. With recent cases such as George Floyd and Breonna Taylor, there is a need to acknowledge that the system needs fixing. Many organizations and companies are also making efforts to monitor these patterns, including nextdoor racism-prevention efforts so that communities can thrive peacefully. This is particularly important because the more we segregate communities, the harder we make it for them to tolerate one another. When communities grow together, people begin to appreciate and understand each other better. This also helps to remove stereotypes and allows all communities to grow together and access the same opportunities. Suppose someone from a different background applies for job opportunities. In that case, they won't miss the chance to work because of racial prejudice or intolerance. More tolerance means people will help each other instead of blaming civil unrest on another's origin.
It brings in more knowledge
The knowledge we have today is a result of studying different communities and their work. Whether it is the creation of algebra or the way languages come together and give meaning to things, you learn about the world. Learning about the world is essential because it helps you clear your concepts while learning about new topics. The more you know, the more your mind opens up and fosters innovation and creativity. Suppose you're running a community project to have more greenery in your neighborhood. Suppose you have people in your community who have worked with trees or come from countries where jungles are prevalent. In that case, their knowledge can help you immensely. Sure, you can consult the internet, but nothing beats first-hand knowledge. Knowledge also allows you to be more creative, and you may learn shorter and faster ways to do tasks.
It brings investments
The government and other investors pay more attention to people living in diverse neighborhoods. As a result, you may even attract investors from different ethnicities to help develop your area more. You may get more services such as better parks for children, more community centers, and better housing schemes. All of these boost a neighborhood and make them much more attractive to live in. These investments also improve the quality of life of people living within the communities.
Lower crime rates
Diversity gives a chance to people hailing from different backgrounds to seek employment and get a house. When people are allowed to make something of themselves, there are lower crime rates. This is why a diversity-driven community is far better than a neighborhood where one community thrives than the rest. Such monochrome societies are usually a target for criminal activity. When an area allows every community to grow together, it's generally safer to move in. It also makes people feel tolerated and accepted. Apart from a feeling of belonging, you are willing to take care of each other, so no one feels left out.
More affordable housing
With diversity in neighborhoods, you allow a range of prices to circulate when it comes to housing. This is beneficial for different families. A range of housing pricing enables people to choose where they want to live. Affordable housing is also essential since when prices go up, it is harder to live sustainably. If accommodation is reasonable, it is also easier to pay off mortgages and own a house. This is better than living in a neighborhood that is expensive to rent.
Better communication skills
Living in a diverse neighborhood teaches people how to communicate with each other. You learn how to avoid racial slurs, incorrect terms, and stereotypes about people. You also know how to talk to people from different communities without assuming they're not educated enough. It also helps you understand better how you should approach other communities, what type of humor is offensive, and how to initiate a dialogue with them. Communication skills are a transferable skill. If you pick up these skills early on in life, it will be easier for you to talk to people when you start working.
More hospitality
People who live in diverse neighborhoods are more hospitable than those who live in homogeneous communities. These people are more helpful when they see someone enduring verbal or physical abuse. They are also more forthcoming when someone needs help and a place to stay. For any society, hospitality is essential since it breeds kinship and prevents people from feeling isolated from others. It also helps if people from diverse neighborhoods assist the government in issuing more tolerant policies and becoming better social advocates.
Wrap up
Diversity allows people to thrive in a tolerant and comfortable manner and live happier lives. It is essential because the only way a society can progress is when all community members are comfortable around each other. With diversity and inclusivity, you allow schools to teach beyond a limited curriculum. Neighborhoods thrive with potential investments, affordable houses, and lower crime rates. You also learn more transferable skills such as communication, tolerance, and even pick up on new languages. With more knowledge, innovation, and creativity at hand, you do better not only in your personal life but also in your professional career. So, therefore, you should look into building more diverse neighborhoods and choose to live in them.