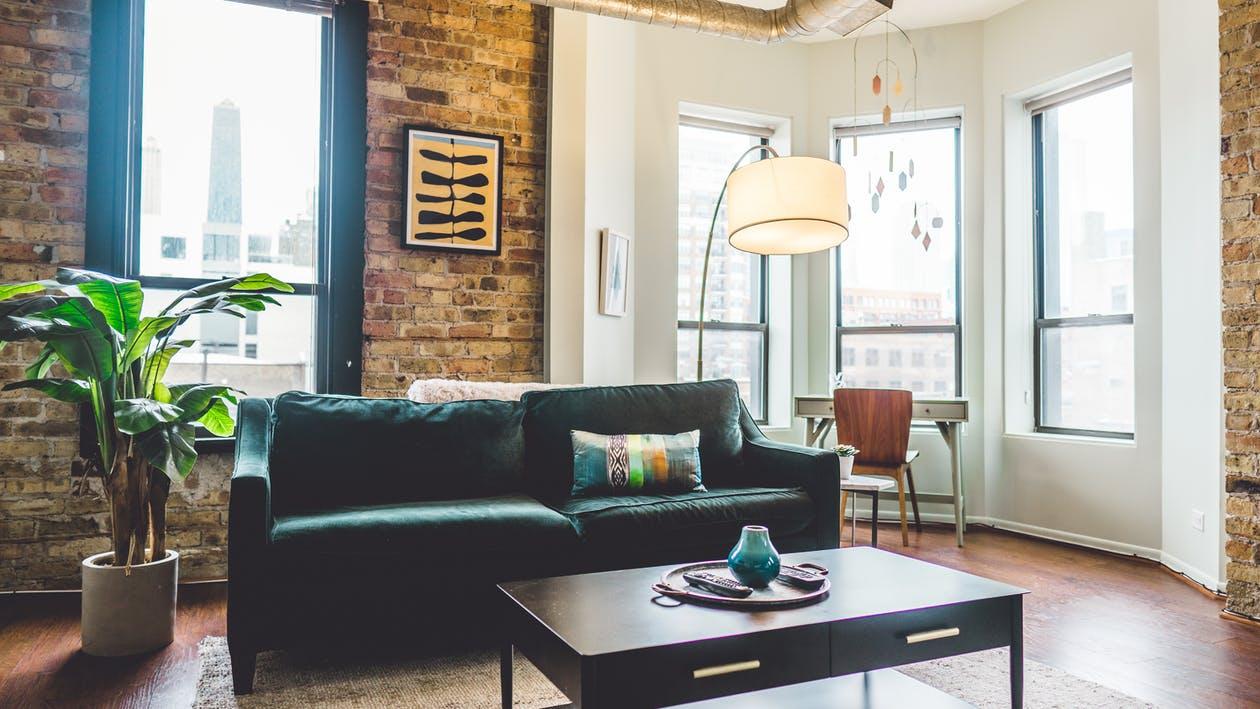 Do you ever wonder why the apartment hunting journey is full of riddles with complications and challenges? As a matter of fact, city dwellers have to explore endless options until they can find the perfect living space to match their budget and lifestyle. Even after dedicating weeks to the wild chasing process, many end up making significant compromises to find suitable accommodation.
Budgetary constraints are a significant challenge for all apartment hunters struggling to find their dream abode. In addition, most millennials struggle to aim beyond studio apartments because of affordability issues. However, it's typical for young professionals to find flatmates to afford an apartment that ticks all boxes in their dream checklist.
Is there a way to make the apartment hunting process more straightforward, simpler, and more fruitful? Indeed, several strategies allow first-time apartment hunters to enter the rental market with more confidence and convenience.
Keep reading to explore constructive tips to land your dream apartment without the apparent struggle.
Define your Budget
It's crucial to define your budget and sort out all constraints before entering the market for apartment hunting endeavors. Besides, how can you possibly find your dream apartment without specifying your affordability? Several factors play a crucial role in defining your budget. For instance, are you planning to rent or buy an apartment?
Naturally, renting an apartment is much cheaper and more straightforward than buying a property. However, the buying process demands more scrutiny and research, and it involves an array of legalities and costs. In contrast, renting an apartment usually requires searching and screening, tenant interview, and a few legal processes to finalize the rental agreement.
So, how does one get started with budgeting? First, you must devote ample time to market research and explore pricing and vacancy trends. What is the ongoing rental rate of furnished apartments in your chosen neighborhood? What is the continuing increment rate for yearly rental agreements? Are multi-family buildings cheaper than posh apartment complexes?
Most people wrongfully assume that a furnished apartment will prove more expensive than an unfurnished one. But it depends entirely on how much you'll end up spending on furnishing and amenities and how long you plan on staying. So be sure to consider all these factors while preparing a budget and make use of online calculators.
The Hunting Process: Market Research
It's time to do more profound and in-depth research. But, first, you must define your research tools and mediums. Be sure to select all the listing portals and websites that are popular in your chosen neighborhood. People usually stick to online mediums, limiting their options to realtors and landlords who use digital platforms.
You can find some incredible apartment listings in classified newspaper ads with high-definition imagery. However, keep in mind that not all apartment owners are tech-savvy. So, if you don't expand your research tools, you're likely to miss out on some competitively-priced gems.
Check all Amenities & Facilities
An apartment you may like at first glance could have scores of structural and cosmetic damages hidden with ornamentation. Tenants always find themselves overwhelmed by their lack of scrutiny and inspection. A fresh coat of paint can hide an enormous amount of damage, so be sure to scratch the surface and dig deep.
Before you finalize anything, and no matter how much you adore the apartment, check out the neighborhood. Start exploring with a tour of the amenities in your chosen building. Examine the parking area, laundry, in-house plumbing services, and other amenities that matter to your lifestyle.
Then, walk through the various floors and see if you can talk to any existing apartment dwellers. Usually, people are kind enough to share their advice and experiential accounts of living in the building you're considering. This information is precious and can help you escape an oppressive landlord or a chaotic multi-family complex.
Tour the Local Neighborhood
Choosing an apartment complex without exploring the area and the local neighborhood is a colossal mistake that can disrupt your life. What if you like the apartment but end up positioning yourself in a community notorious for criminal activities and drug trades? Even a lack of retail outlets, healthcare facilities, and commuting options can cast a severe dent in your life quality
Once you've explored the apartment complex, it's time to take a tour of the local neighborhood. Singles and young professionals rely on centrally-located transit routes, commuting options, retail, and entertainment. If you're a family with children, you will have to explore the school district, playgrounds, healthcare facilities, and other amenities.
Does the neighborhood provide all the amenities and facilities you need? Does it add to your life quality with a state-of-the-art gym, community swimming pool, and ample green spaces? Considering all these factors is crucial, and don't forget to examine the crime rate and security services. Choosing a gated community is a safer decision if the area has a high crime rate.
A Favorable Rental Agreement
Do you live in a tenant-friendly state? If yes, then entering a favorable rental agreement wouldn't prove much of a challenge. However, if the local laws do not support tenant rights, it's essential to avoid exploitative landlords.
Suppose this is your first time renting an apartment. In that case, you're probably clueless about rental clauses, agreements, and violations. A landlord will likely add provisions that will allow rental increments and give the landlord leverage to evict you. If you don't scrutinize the agreement before signing, you can end up getting exploited.
Be sure to work closely with your realtor and approach this process after understanding your legal rights as a tenant. It's essential to ponder over the provisions and amenities that facilitate you and consult your landlord for relaxation. We strongly urge you to scrutinize clauses related to eviction and tenant violations to avoid chaos in the long run.
Conclusion
Finding your dream apartment isn't as challenging as it seems. It all boils down to setting realistic goals and working with a flexible budget. Your affordability is a decisive factor that will determine your ability to find your dream apartment. Naturally, if you can't afford it, you can't fulfill your dream. So, be sure to allocate ample time and effort to budgeting and market research. With dedicated research, you may find your dream apartment at a steal rental rate!