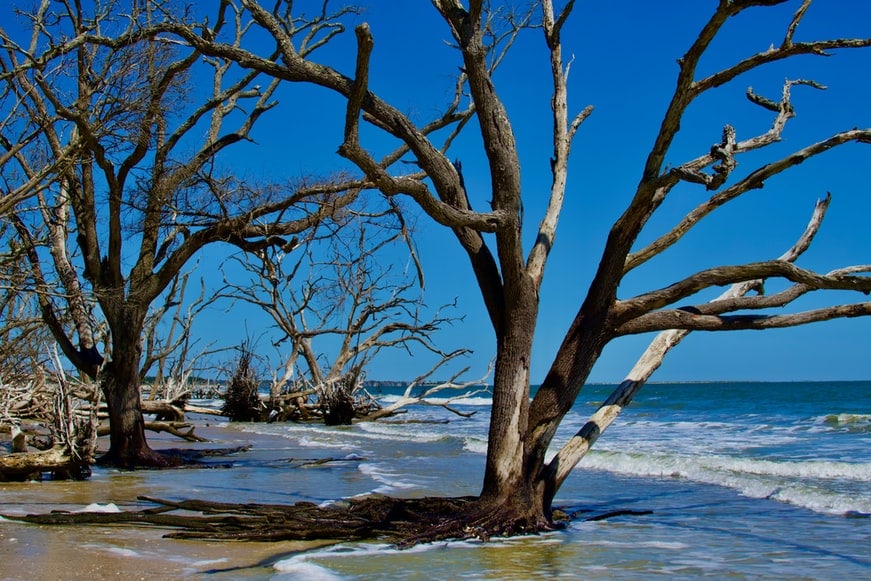 Popularly known as the Flower Town of the Pines, Summerville has a unique essence and charisma. Thanks to the perfect blend of art, culture, history, and natural beauty. People looking for serenity will find it in Summerville. And for those looking for a happening city, Summerville is the place to be because of the varied mix of energetic adults and young families. But wait, there's more to this place; let's explore it further in the article.
Life in Summerville
If you settle in Summerville, you will be able to:
admire exquisite artworks in galleries
be in awe of nature in many picturesque parks
explore the sacred landscapes
experience wildlife nearby
enjoy festivals, go on river adventures
participate in nature-based leisure pursuits
Besides, you will find it an ideal place to live and make money. Here's how.
Climate
Most of the time, the weather in Summerville is pleasant. It is neither too hot in summer nor too cold in winter. You may cherish the climate more in lovely and comfortable months such as March, April, May, October, and November. However, you may suffer the scorching heat in June, July, and August because the highest temperature recorded in the summer is 92 degrees Fahrenheit. It isn't easy to survive without air conditioning in such heat.
Imagine it's scorching outside, you switch on the air conditioner, and it doesn't work. What now? Therefore, it is prudent to have your air conditioner inspected before the summer months begin. Call the best experts for AC repair in Summerville, SC, so you are ready to fight the summer heat. Similarly, to bear with winter, since the lowest recorded temperature is 35, you must have the heater serviced and checked before the chilly air makes you quiver.
Living Cost
Compared to the rest of the USA, the cost of living in Summerville is lower. Summerville's average cost of living is 99.4, while the national average is 100. Here's a breakdown of the living costs in Summerville and the United States.
Overall (Excluding child care and taxes): Summerville – 99.4, USA – 100
Food and Groceries: Summerville – 9.9, USA – 100
Housing (Homeowner): Summerville – 93.7, USA – 100
Median Home Cost: Summerville – $274.100, USA – 291,700
Utilities: Summerville – 107.6, USA – 100
Transportation: Summerville – 104.4, USA – 100
Health: Summerville – 95.1, USA – 100
Miscellaneous: Summerville – 101.1, USA – 100
To put it simply, Summerville is a cheaper area to live in when compared to the nationwide averages.
Real Estate and Neighborhood
Summerville features budget-friendly properties spread over the areas of Dorchester, Charleston, and Berkeley. Thanks to living costs that are cheaper than the national rate. Here, you may choose from the various seaside, Victorian, and urban residences. As South Carolina houses the highest number of seniors, you may also discover apartments and condominiums with smaller layouts. If you genuinely want to experience the local cultures, look for modest rural dwellings.
The best part is that Charleston is nearby and easily reachable. So, even if you live in a small town like Summerville, you may have all of the facilities you need just down the street. Buy older homes in walkable communities like The Ponds if you want to live in the classic Summerville style. If you like people, buy a property in a suburb like Carnes Crossroad, which has nearly 2000 inhabitants. The location provides facilities and features high real estate. You'll get a sense of urban life here.
Employment
Again, because Summerville is so close to Charleston, there are many job prospects. IT, marketing, sales, and advertising jobs are in high demand. Moreover, Summerville, a lovely area with lots of recreation activities, magnificent beaches, and a nice ambiance, attracts many travelers; therefore, the tourism business is thriving.
Life science, healthcare, defense, manufacturing, retail trade, and automotive industries are also huge, providing many career options and gigs. The place is very advantageous for creative artists. As a result, there is no shortage of income-generating activities in Summerville.
Food
Summerville offers a wide range of delicious dishes, such as the following.
Try the red rice in Charleston to taste the meal of the Gullah, the African-Americans who live on the coast of South Carolina.
For a sophisticated restaurant experience, try Halls Chophouse Nexton's ribeye steaks, pork belly, and the Montreux cocktail.
Seafood boils, crab cakes, and oyster stew are just a few of the many savory seafood dishes.
Oscar's and Alicia's make the best local food, such as fried green tomatoes and smoked chicken.
Summerville has everything for people who want to have a southern food culture.
Conclusion
There's more to Summerville, such as thrilling water activities at rivers and lakes like Ashley and Edisto. You should visit Wassamassaw Community Park and Oak Road Brewery if you have a canine companion. Flowertown festival, beautiful landscapes, and so forth. It is, undoubtedly, a lovely area to live in.