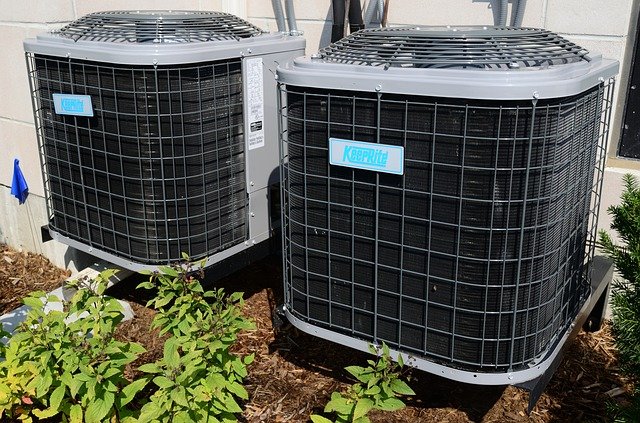 The beginning of each summer comes with high humidity and temperature levels, requiring increased HVAC system usage. Be sure tollow a regular heating and cooling system to ensure your system's health and optimal performance. This reduces the risk of costly breakdowns and bearing excess indoor heat as you wait for your system to be repaired.
Failure to prepare your HVAC for summer means the system will struggle to cool your home, increasing energy usage, and utility bills. It also increases the chances of your heating and cooling system malfunctioning and causing discomfort during summer. Discussed below are crucial summer HVAC maintenance tips you can use.
Change the air filters regularly
Dirty, clogged air filters make your HVAC overwork, restricting airflow and resulting in increased energy usage. Replacing your filters and keeping them clean improves temperature control, increases energy efficiency, and reduces summer cooling bills. Since clogged air filters work harder to meet your home cooling requirements, it results in your HVAC system aging quicker.
However, replacing them regularly extends your heating and cooling system's life, preventing costly replacements. Maintain a regular HVAC service and maintenance routine to ensure healthy air filters and the overall heating and cooling system health.
Keep the condenser coils clean
Condenser coils usually collect heat from your central heating system then release it outside. If the heat doesn't escape, it may cause problems for your HVAC, causing discomfort. Cleaning your condenser coils regularly clears debris, dust, and dirt accumulation to ensure the air conditioner runs smoothly and performs at peak, increasing efficiency. It also contributes to improving your AC's health and life.
Refill your refrigerant
Refrigerant helps move hot air from the indoors to the outdoors then ensures cool air circulates throughout your home. If your refrigerant runs out or low, the HVAC unit won't meet its mandate, meaning you'll have to endure hot air and the discomfort it brings. Talk to a heating and cooling system professional to ensure the refrigerant is always sufficient enough to keep your home cool throughout summer.
Update your thermostat
Your HVAC's thermostat makes it more efficient, saving you money. You can invest in a programmable thermostat with a vacation mode feature that automatically raises temperature standards or a smart thermostat that allows you to regulate your home's temperature via a smartphone. Upgrading your thermostat enables automatic temperature setting adjustments, reduces energy bills, and facilitates zoning systems. It also lets you monitor your HVAC's data regarding the system's status.
Seal leaky areas
If the insulation around the attic, door, windows, and air ducts is insufficient, your HVAC will strain to keep your home cool, increasing energy usage and reducing the system's longevity. This may even result in a malfunction. Ensure that you install sufficient insulation to keep your home cool.
Upgrade your HVAC system
If your system doesn't function as it should, even after getting your HVAC system professionally serviced and observing other maintenance measures, consider upgrading. If it consumes more energy than necessary, it may result in unnecessarily high utility costs. Consider investing in a newer, more energy-efficient model to ensure the summer heat is sorted. Choose an HVAC system suitable for your home and heating and cooling needs.
Endnote
Your heating and cooling system works very hard, mainly in summer, to ensure sufficient indoor cooling, enhancing comfort. Use these maintenance tips for optimal HVAC performance in summer.