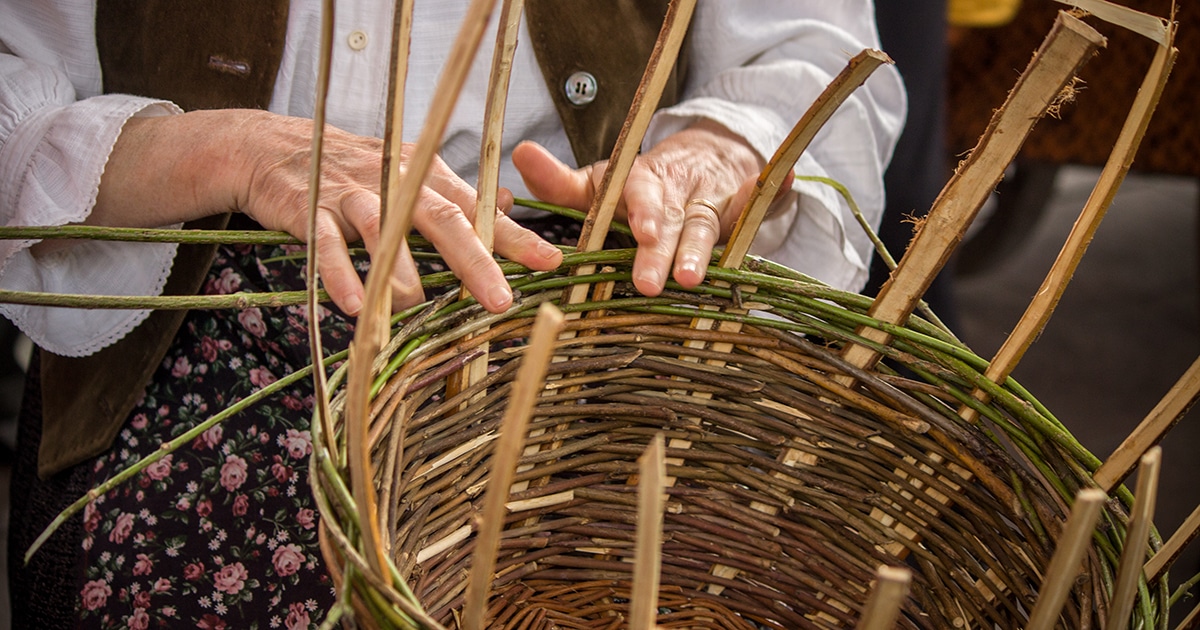 Basket weaving has existed for thousands of years, and it's an art that usually combines aesthetic and utilitarian qualities. Regardless of whether they are woven baskets or wooden baskets, their main purpose includes food gathering, decorations, and storage.
Even better, woven baskets can show important cultural traditions and artistic knowledge. You can find different types of baskets with several variations made by individual artists and different tribes. This article discusses what you need to know about the baskets.
Food gathering and storage
Baskets played a huge role in the gathering and storage of food. Baskets are still being used to gather vegetables, fruits, and other foods. Strong and sturdy baskets that were large were used to carry heavy loads and people would wear them on the back and utilize a tumpline.
Woven baskets were used for carrying berries because they were made of flexible materials that allowed the baskets to be folded and stored flat. Baskets that were utilized for collecting shellfish as well as other seafood had open weaves to allow for easy rinsing.
When the food was gathered, it was usually kept in storage baskets. These baskets varied in size depending on the food being stored. Basket covers that were made up of cedar bark were usually used by people to put over dishes.
The preparation of food also relied on baskets. Roots and berries could be dried on woven mats that were spread in the sun. There were also some loosely woven baskets that were used to strain oil from specific types of fish.
As if this is not enough, some baskets were also used for cooking in various ways. People could steam shellfish in openwork baskets. There were also watertight and closely woven baskets that were utilized to cook foods. People would place red-hot rocks in watertight baskets, boil the water, and cook the food. While the rocks were cooling off, they would remove them using wooden tongs and replace them with newly heated ones.
Furnishings
Furnishings that were produced from basketry included trunks, mats, chests, and cradles. When it comes to mats, they were usually woven using various materials and came in a wide range of sizes. Mats have been used for house partitions, canoe sails, and for padding on which you can sleep.
Another important element of basketry is perhaps garments. You can make rain capes using the flat leaves of cattail or even shredded cedar bark. Both of these raw materials tend to shed water, so they can offer great protection from rain.
You can also use cedar bark to make skirts, hats, and aprons. Hats can provide protection from the rain and sun. But to get the effective barrier to rain, you need to construct a hat using two separate woven layers. So the outer and inner hats can be joined at the rims. Basketry hats just like woven baskets or wooden baskets are made using various techniques. In this way, you are spoiled for choice when it comes to picking the right product for you.