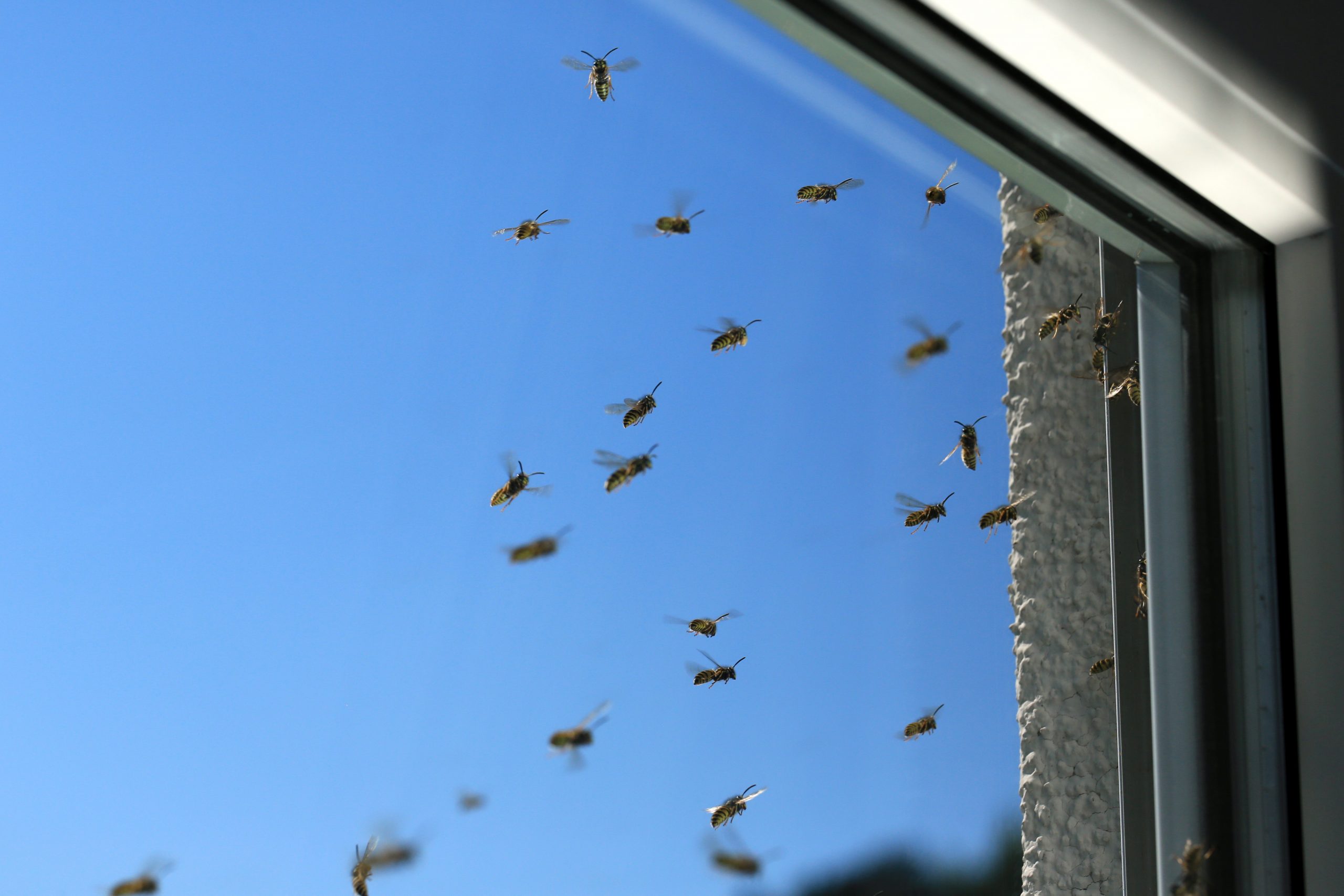 As the weather warms up, people get that yearning for the outdoors. Unfortunately, it seems as if bugs get the same yearning for the indoors. It makes sense: shelter, water, food; you can't blame the bug for wanting to be in your house. Plus, as bugs get more active heading into the summer, they look for any hospitable environment they can find.
If you want to keep bugs out, there are three main areas that you can focus on yourself (and professional help is always an option):
Prevention
Repellents
Traps.
So, whether you're looking for the best way to deal with crickets in your home, or you want to keep the ants out, this article will have something for you. Read on to find out about the many ways in which you can work to keep the bugs out this summer.
Prevention
As with most things, an ounce of prevention is worth a pound of cure, and keeping out pests is no different. No matter what kind of bugs you're facing, there are a few strategies that can help you to keep them from getting into your home in the first place.
As outlined in a Lifehacker article, you can start by:
Wiping down countertops and other surfaces with a solution made of equal parts water and vinegar.
Fixing leaky faucets, since many insects are attracted to the water which leaks leave behind.
Moving dried goods into sealed containers.
Rinsing out juice containers, jars of sauce, etc., before recycling them.
Using a trash can with a lid.
Making sure that there's no leftover food in your drains by pouring in a solution made from equal parts baking soda and vinegar.
There are also some common maintenance tasks that can help. An article in HowStuffWorks lists these four ways to make sure any "opening that admits light and air," i.e. a potential bug entry point, is closed up:
Use caulk on the edges around window frames, near plumbing pipes, AC units, and dryer vents as well.
Make sure to repair any gaps in siding or cracks in mortar.
Install door sweeps at the thresholds of your doors.
In your windows, make sure to use a fine mesh screen.
You can also make an effort to keep your lawn clean, to deprive some pests of their habitats. For example, you can try:
Removing standing water—Mosquitoes lay their eggs in anything that collects water, with buckets, flower pots, and birdbaths all being common places to find them. Tip these out when it rains, or keep the water in them moving to avoid problems.
Removing debris or clutter—Fallen branches, an old piece of fruit, or an open bag of potting soil can all make a great home for bugs that you don't want coming into your home. If you make your yard a bit less welcoming, there will be fewer of them to march inside.
Keeping the grass cut—Whether it's tall grass or weeds, an unkempt lawn can host ticks and fleas. Ant hills can also go unnoticed if the grass is getting longer than it should.
Storing your firewood correctly—Leftover firewood can be a lovely spot for pests if it's not stored properly. One solution is to build a rack for it, since keeping it off the ground will stop insects like ants and termites from getting in.
All of these methods—whether they're focused regular habits, or maintenance projects that you'll need to do once a year or so—are good ways to prevent bugs from getting in. That said, what about once they've already made their way into your house? How do you get them to leave?
Repellents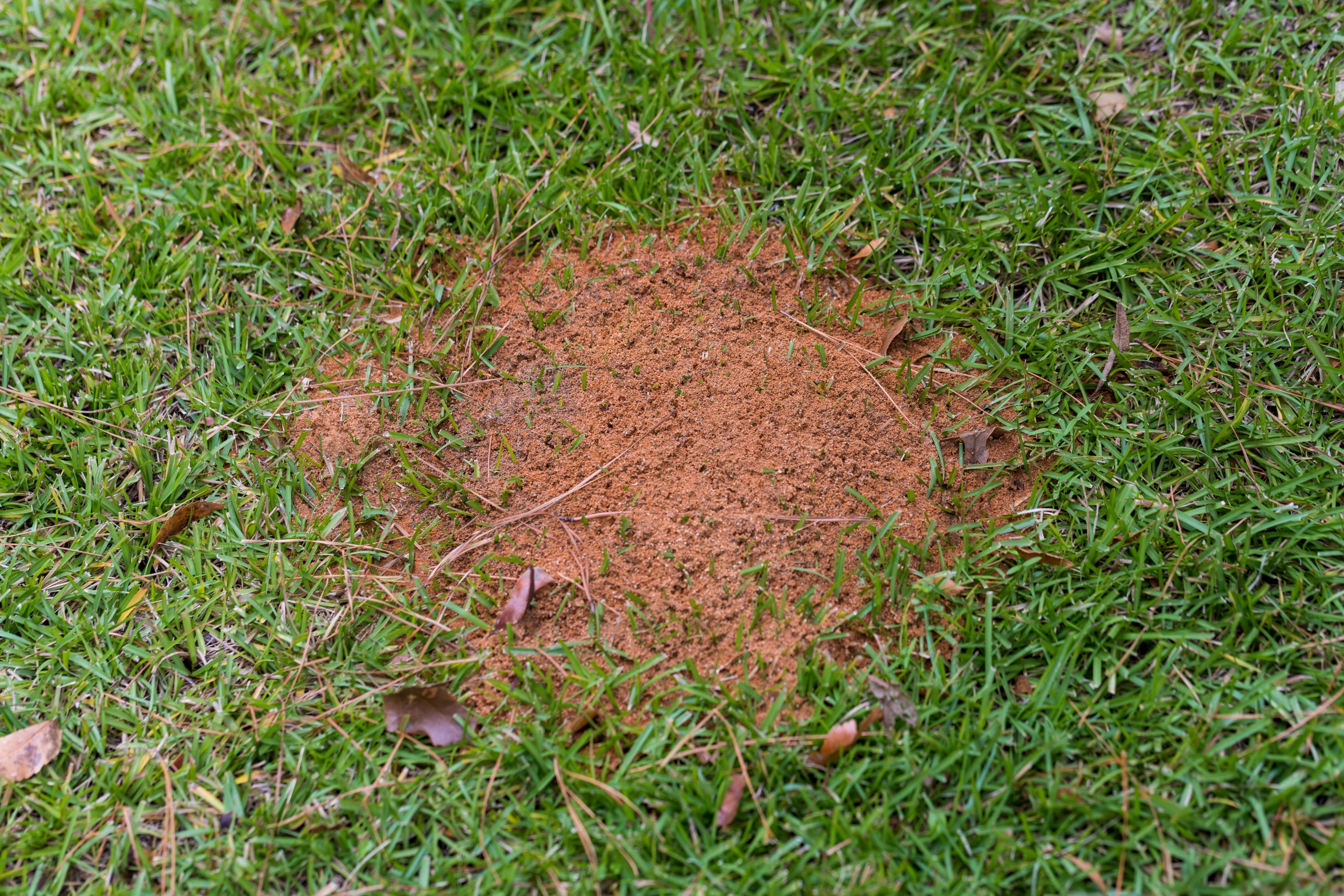 If you've already got bugs in your yard, or maybe in your home, it can be discouraging. How do you get them to leave you alone? Repellents are one option, and they can come in several forms.
For example, consider an approach called "integrated pest management," which uses the natural predators of pests to control their population. One approach: attract songbirds. Lots of species eat insects, so creating an inviting habitat for them in your yard could be a good start. Even some spiders, bats, and lizards—like geckos—can help, though you'll obviously want a balance (and if you have problems with spiders inside your home there are solutions to those too).
Another solution is a substance called "diatomaceous earth." This is a type of soil that actually includes small shards of shells which will cut any insects who encounter them.
Some pests are susceptible to things that you can make with household items. For example, you can employ a solution of dish detergent and water to kill pests like Japanese beetles; however, you'll need to be careful not to spray your plants directly, as the solution can damage them too.
Finally, there's the world of essential oils and other scents, that will keep certain bugs away without cruelty. To make your own spray, you can mix 2.5 teaspoons of an essential oil with one cup of grain alcohol (like vodka) in a spray bottle.
Here is a list of oils, put together by Lifehacker, along with the bugs against which they may be effective:
Citronella—mosquitoes
Lemon Eucalyptus—mosquitoes
Geranium—flies and mosquitoes
Lavender—flies, fleas, mosquitoes, ticks, and chiggers
Lemongrass—flies, fleas, mosquitoes, ticks, and chiggers
Patchouli—gnats
Peppermint—ants and spiders
Rosemary—fleas and ticks
Tea tree—ants and mosquitoes.
There are also potential solutions for other pests, so keep an eye out for what's getting into your home and tailor your repellent approach accordingly.
Traps
The other main way to take on bugs that are already in your home is to set up traps. An interview with an entomologist on AccuWeather lays out five do-it-yourself projects that you can try, depending on what's pestering you:
1. Mosquitoes
As mentioned above, mosquitoes breed in stagnant water. If you fill a bucket with some water, but add a few drops of dish detergent to it, you'll be able to trap them. The soap disrupts the surface tension of the water, so when the mosquitoes land on it, they'll fall in and won't be able to get out.
2. Ants
For this you'll need 1/2 cup of sugar, 1.5 tablespoons of Borax, 1.5 cups of warm water and some cotton balls. By mixing the sugar and Borax in the warm water, you're making a solution in which you'll soak the cotton balls. Then, you wait for the ants to find it.
While Borax doesn't harm humans, it has a mineral in it that will disrupt the digestive process of an ant, eventually killing it.
3. Fruit flies
This is a variation on the trap for mosquitoes. Take a mason jar, fill it with some apple cider vinegar (about 1/2 cup) and add a few drops of dish soap. You can even throw in a piece of fruit as an additional bait.
Then, top the mouth of the jar with a funnel or a piece of saran wrap with a few holes punctured in it. Fruit flies will be attracted by the smell of the vinegar (and decomposing fruit), and then get stuck because of the dish soap (like the mosquitoes).
4. Wasps
This is a type of trap that you may well have seen before. The main component is a two-liter soda bottle. Using a permanent marker, you'll need to trace around the neck of the bottle, then cut off the top of it at the line (but don't discard it!).
Next, you'll fill the bottle with a few inches of something sweet (soda and juice work well), and then you'll flip the bottle's top (with cap removed) over and place it over the "bottom portion" of the bottle, turning it into a makeshift funnel.
Finally, you'll punch two holes each in the bottom and top portions of the bottle, thread some wire through each to form a handle, and hang the finished trap. Remember to clean out the dead wasps regularly.
5. Stink bugs
Trapping stink bugs is pretty simple, as well. All you need is an aluminum foil pan, water, some dish soap, and a light to shine on the trap to attract the bugs. After placing the pan in a dark room, add a half-gallon of water and some dish soap, then shine your light on it.
Here, the light will lure the bugs in, and the dish soap will trap them (same principle as with the mosquitoes). These homemade traps are, according to a study, even more effective than their expensive store-bought counterparts.
Conclusion
As you gear up for summer, remember these three areas if and when bugs become a bother. If you do some simple maintenance now, as well as general upkeep to your lawn and inside your home, you can do a lot to prevent insects from getting in at all. If they do begin to appear, consider the various repellent strategies that you might use, whether integrated pest management or essential oils. Finally, if bugs do get in and you're not feeling very kind, you can give the DIY traps described above a try.
If all else fails, or you need some extra help, don't be afraid to get in touch with a qualified professional, either for a consultation or to take on the job themselves.
Author:
Miles Perrine, Miles is an expert in pest control and has owned several pest control businesses in the past. Nearly every weekend you'll find him up in the mountains, in a neighborhood, or somewhere else helping someone get rid of their pesky pests – either actively or through consulting. But when he's not, he writes about pest control tactics to help others