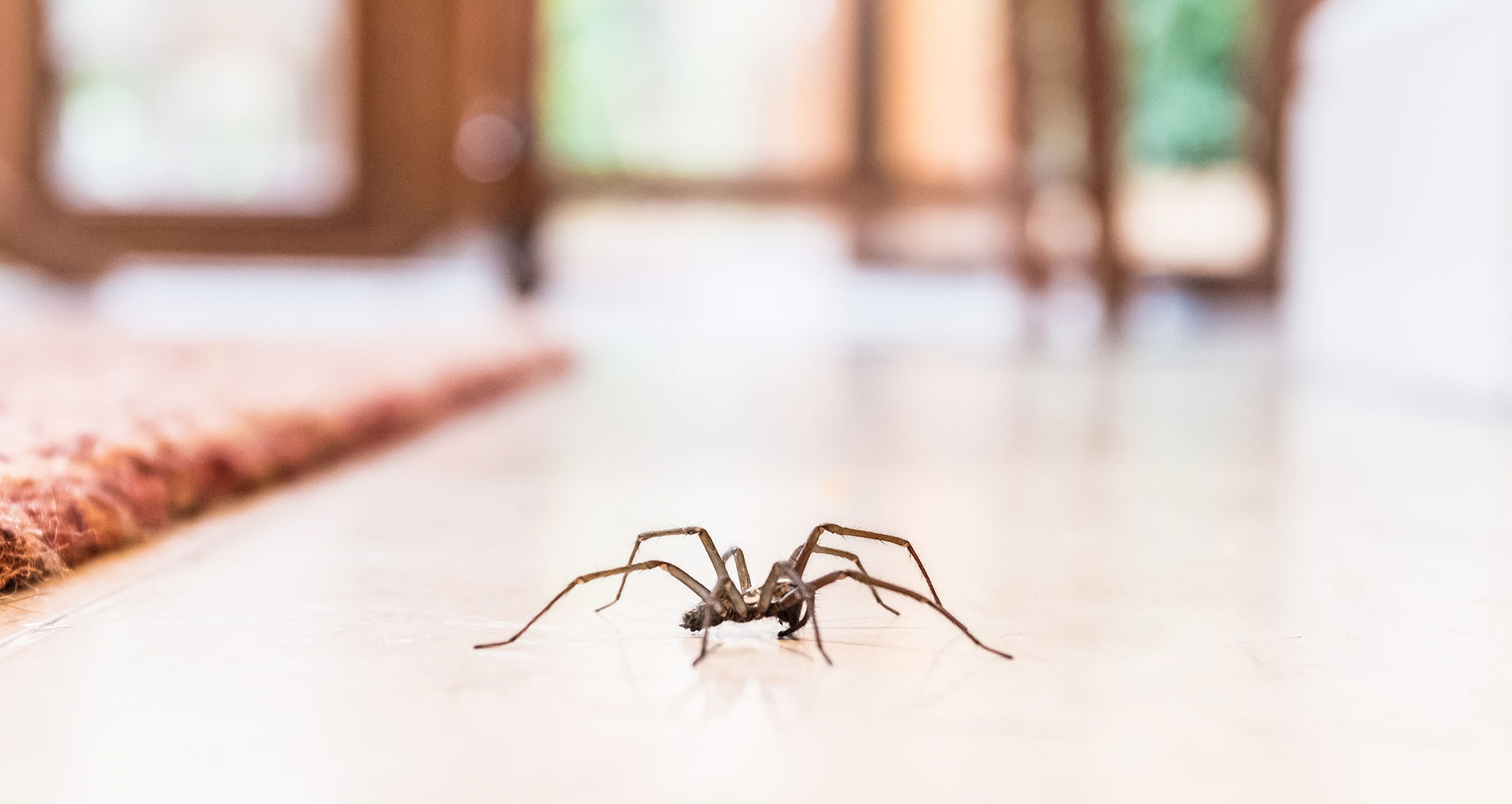 Spider removal services are the most requested form of pest control after ants. Spiders get into homes either to look for food or seek shelter during cold seasons. Fortunately, most house spiders are not poisonous. However, their bites can irritate the skin and at worse, cause a possible allergic reaction. Although most house spiders are harmless, their sight is frightening to most people. This article shares some useful tips to keep your home spider-free.
Clean and Organize Your House
Keeping your house clean is the cheapest and the most effective form of spider removal. Spiders are attracted to dark and neglected corners. Leftovers attract insects like house flies which in turn bring the spiders to town. Similarly, leaving fruits lying around also attracts fruit flies. You can prevent this by clearing all food crumbs and doing the dishes in time.
Another way to keep spiders away is by vacuuming. If you come across a spider web, remove it and vacuum the eggs. The spiders won't be eager to return to a place they feel is unsafe for the eggs. Don't stop at cleaning, clear out anything you don't need. That old stack of boxes might be harboring spiders. It's unlikely you will ever need to call a spider control service if your home is always clean.
Turn Off Outdoor Lights
Outdoor lights are great for security and illuminating the yard. However, they also attract insects like moths and flies. The theory is that these phototaxis bugs follow a light source as a guide. The light source is also interpreted as an escape route from danger. Outdoor and street lights confuse these insects, making them easy to catch.
Insect predators like spiders follow this light in the hope of finding insects. Switching off outdoor lights you don't need helps with spider control. Invest in thick blinds and curtains to prevent indoor lights from spilling over through the windows or doors at night. Consider replacing your outdoor light with low wattage and sodium vapor lights since they attract fewer insects.
Use Diatomaceous Earth Powder
Diatomaceous earth is a white powder made from fossils of microscopic sea algae known as diatoms. This powder has a high concentration of silica commonly found in sand. When the spider comes in contact with this powder, the silica adheres to the exoskeleton. The silica then cuts the outer protective layer leaving the spider vulnerable.
Without this protective layer, the spider dries out. The bodily fluids are absorbed by the silica stuck to its skin and the spider eventually dies from dehydration. Sprinkle the diatomaceous powder around the house to keep the spiders away. Although the powder is not harmful to humans, handle it with care.
Get A Pet
Pets are a great addition to the family. It is estimated that more than 67% of American households own a pet. Your pet can also be a form of spider removal.
The top spider predators include birds, geckos, and chameleons, which are better than paying a control service. If you want something less exotic, consider getting a cat. Cats are naturally curious and will patrol every cranny in the house. Unfortunately, poisonous spiders can also harm your pet. Thus, consider seeking spider removal services if you spot any poisonous spider species around the house.
Apply Natural Home Remedies
Insecticides are effective spider removal techniques but pollute the air. Natural home remedies are a safer alternative to traditional spider control services, and you can turn to natural spider removal services. Below are some common natural spider control methods you should try.
Baking Soda – Baking Soda is a common item in most kitchens. It doesn't kill spiders, but it drives them away. Just sprinkle some of it around the house and on doorways. Unlike chemical spider removal services, it's non-toxic. You won't have to worry about endangering your kids or pet.
Turmeric – Most people know turmeric as a spice. In addition to its numerous health benefits, turmeric is also a natural spider repellent. Sprinkle the form in areas with spiders. Spiders are allergic to turmeric and won't go anywhere near it. No other form of spider removal service smells that nice.
Vinegar – White vinegar contains acetic acids that harm spiders and bugs. Dilute some and transfer it to a spray bottle. Spray it in places you may have spotted spiders or directly on it. It is safe and doesn't pollute the air. Other natural remedies include eucalyptus, chestnuts, cedar, garlic, and citrus.
Final Thoughts
Hopefully, these five tips will help you to keep your home spider-free. The presence of spiders can frighten your guests and in rare occasions endanger your family. Fortunately, you can keep spiders at bay through basic spider removal methods.