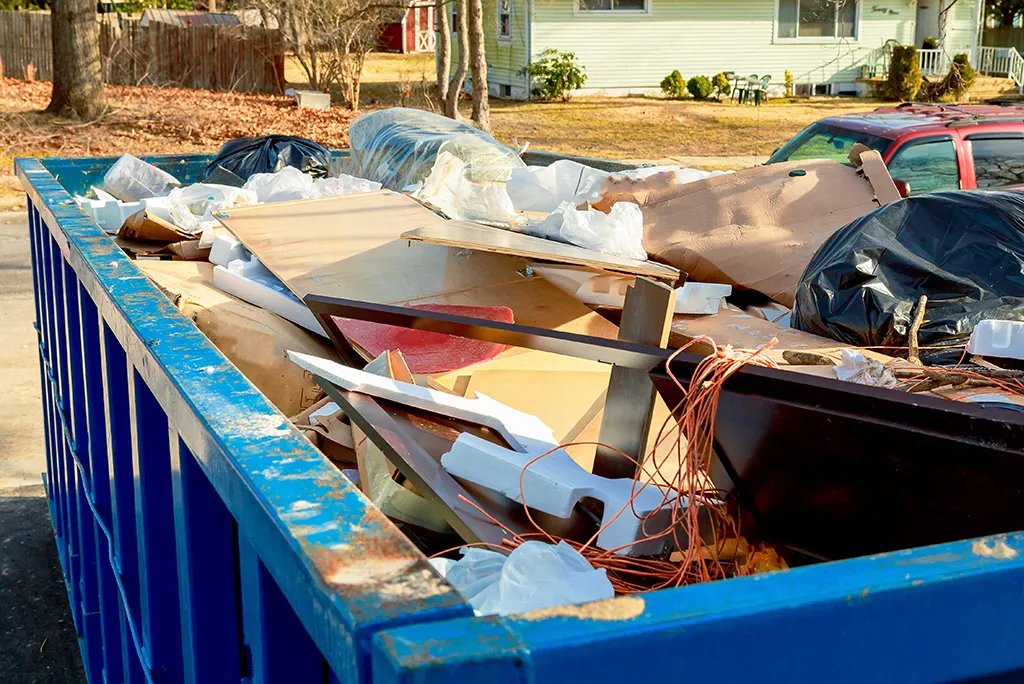 Let's face it. Over time, we're all bound to accumulate quite a bit of junk. Whether it's old exercise equipment, yard waste, boxes of clothes, or extra appliances, stuff has a way to pile up. So, what do we end up doing with all this extra junk? Most of us will store it away in an attic or basement or spare room or take it to the dump ourselves where you'll have to pay some kind of fee. Looking to save some time and effort? A Denver scrap recycling company can help you do just that. Junk removal companies specialize in hauling away your excess items and disposing of them in a safe and efficient manner.
Here, we're taking a closer look at junk removal companies. First, we identify this growing field and then run through exactly what these companies will—and may not—haul away for you. Using a junk removal company is the ideal way to effectively safely get rid of all that stuff that piles up so you can have more room—and more peace of mind.
What Are Junk Removal Services?
Almost every homeowner or property manager is included in some type of garbage removal service. After all, this is part of why we pay taxes. Whether run by the city, county, or state, garbage removal will haul away your daily garbage, and sometimes, also your recycling. But what happens when you need a couch or a refrigerator removed from your property. Most city garbage services will only dispose of what you can fit in a can or two.
When you need big items, unusual items, or simply a large amount of junk removed from your home or office, a junk removal service team is your answer. These experts will haul away practically anything, and in some cases, same day service can be scheduled. Simply call up the junk removal service company and tell them what you need to be taken. They'll estimate a quote and schedule your time of service. Then, they'll send over a team of haulers and a truck and work quickly and effectively to clear out any clutter you don't want. This type of service is also ideal for office managers or property managers who regularly need a lot of junk to be cleaned away and removed.
What Will Junk Removal Companies Haul Away?
Most people are shocked to find out everything that junk removal companies are able to haul away. Small or large items, small loads or gigantic ones, there's a good chance they'll take it off your hands.
Here's a look at some of the items a junk removal team will haul away:
· Mattresses and box springs.
· Couches and other large furniture.
· Refrigerators.
· Desks.
· Televisions.
· Computers.
· Hot tubs.
· Stoves and ovens.
· Microwaves.
· Exercise equipment.
· Air conditioners.
· Water heaters.
· Yard waste.
· Tires.
· Scrap metal.
· Construction waste.
· Lawn Mower and yard equipment.
· Washers and dryers.
· Dishwashers.
What Won't a Junk Removal Company Haul Away?
Of course, junk removal services won't simply take anything. If the material is dangerous or toxic, there's a good chance they won't haul it. Explosive or illegal items also likely will not be taken away.
Here are some of the items that most junk removal companies will not take:
· Medical waste.
· Pharmaceuticals.
· Ammunition.
· Fireworks.
· Paint.
· Oil.
· Pesticides.
· Household cleaners.
· Pressurized containers.
· Asbestos.
However, it's important to remember that each service is different. To be sure as to whether or not they'll take your specific items, simply give them a call and describe what you need. They'll be able to either haul it away or help you figure out how to safely dispose of those items.
The Benefits of Using Junk Removal Services
So, why exactly would you choose to pay a junk removal service versus finding another way to haul away your junk or simply continue living with it? After all, it's not the end of the world to have an old refrigerator in your garage or basement or bags of excess yard waste. However, there are many clear benefits to using this type of service to declutter your home and your life.
First, they may be the only way for many people to get rid of those larger items or tons of trash or old items. Unless you have a truck and a pair of strong arms, it could be next to impossible to unload that couch or old exercise equipment. Second, this option is safe. Simply dumping your junk is potentially dangerous and bad for the environment. These teams know how to safely and ethically dispose of your old items. And finally, you'll save time—and sometimes money. With competitive pricing and quick service, they'll be there when you need them.
Conclusion – What Will Junk Removal Companies Haul Away?
Couldn't we all stand to declutter our lives a bit? It's inevitable that junk will pile up over the years. Whether it's your home, office, or a property you manage, excess junk can be unsightly and take up precious room. In some cases, that junk can even pose a health hazard. To clean up your space, it's luckily easier than ever before. Simply pick up the phone and call on a junk removal service company.
But what exactly do these companies haul away? Almost anything. Whether it's a refrigerator, bed, oven, old exercise equipment, construction materials, yard waste, or any other large appliances or piece of furniture, junk removal services are an effective option for getting rid of that old stuff. But they don't take everything. If the item is toxic, dangerous, simply too heavy to move, or located in a precarious place, the junk removal team most likely won't haul it away. The best way to find out if the service will take your specific items, of course, is to simply give them a call. After one quick phone call and free quote, your life could suddenly be so much cleaner.