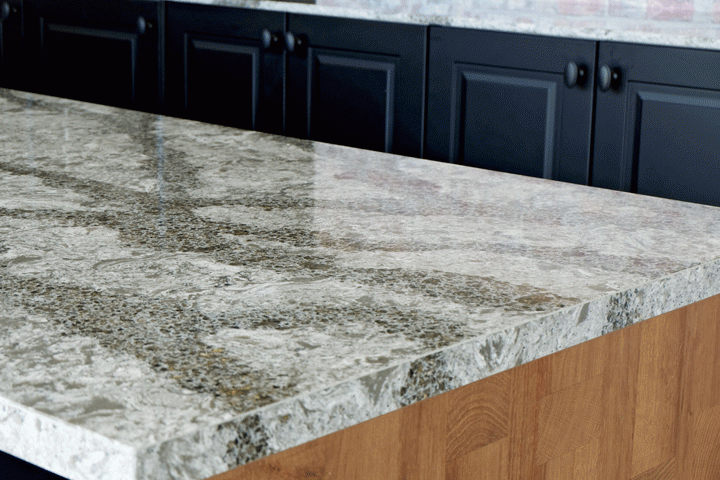 Manufactured stone countertops, also known as quartz, are the best choice for you. They are not only affordable and valuable but also easy to install. Apart from this, they also avail themselves in a wide variety of designs and colours that will leave you wanting more for a long time. But what is most fascinating is that this countertop is the most exquisite of its kind.
If you are interested in buying a stone countertop but are unsure which to choose, you can learn more about stone countertop options in this article by Caesarstone.
However, if you have been wondering what is manufactured stone countertops' hype all about, you've come to the right place.
Here are some reasons why manufactured stone countertops are preferred by many homeowners who opt for pre-manufactured countertops or slab countertops.
Manufactured Stone Countertops Are Beautiful
One of the main reasons we keep talking about quartz countertops is because they are beautiful like no other countertop material. These materials can mimic marble, which is why they never fail to look magical. What is even more intriguing is that quartz countertops are highly alluring for all the right reasons. The wide variety of colours and patterns available make them look one of a kind.
With Manufactured Countertops, Cleaning is Easy
Generally, stone countertops are tough to clean and challenging to maintain, with some requiring regular sealing. That is why people need to think twice before opting for one. But if you buy a quartz countertop, you need not worry at all. These are easy to clean and make sure you have a convenient experience like never before. Typically, all you need for them is mild soap and warm water. Let them sit for a few minutes, and there you go. For the more stubborn stains, an approved quartz cleaner will do the trick.
Options Are Endless
Buyers like to have several choices when they are looking to choose the perfect countertop. If you are planning to purchase a quartz countertop, this is not as difficult as it seems to be. People who get their hands on quartz countertops can quickly get the best assortment of options. This is because quartz is rich in colours and patterns, which makes it an ideal choice to suit any home or aesthetic.
An Affordable Choice
There are many beautiful countertops available in store for you. But think about it. How many of them are genuinely affordable? If you look at marble, it is costly. As a result, one can only spend a fortune to buy it, but it won't be as valuable as quartz. Quartz is not only beautiful, durable and long-lasting, but can also mimic the look and feel of a classic marble stone or other natural stone countertops.
Durable Material
Another reason why we suggest opting for quartz countertops is that this material is highly durable. The material is so good that there is hardly any reason for you to avoid them. These countertops will last for years through heavy everyday use. However, when choosing quartz, it is vital to opt for a reputable brand like Caesarstone to ensure you are getting a top-quality product.
Surfaces Won't Stain
Natural stone can stain much easier than quartz, with many materials requiring regular sealing. This is a continued expense for homeowners. However, with quartz countertops, this is not the case. Quartz is stain-resistant and easy to maintain. These countertops are sure to last many years and do not require any sealing or additional upkeep. All homeowners need to do is wipe them with mild soap and water to keep them looking new.
Doesn't Require High Maintenance
Of course, it is easy to clean, but do you need to do anything else to keep your countertop looking spotless? Surprisingly, no. Quartz countertops can do with minimal attention and will not keep irritating you to maintain them.
Best Replication of Marble
Yes. Many people love the idea of having a marble countertop at their place. Most importantly, they want this because of the beautiful appearance of this countertop. But if you look closely, you will realize that the budget makes all the difference. Yes, marble is costly and may keep costing you a fortune for maintenance and exceptional cleaning. On that note, when you look at quartz countertops, you'll realize that they can replicate marble-like colors for a more economical price.
Why Choose Caesarstone?
There are innumerable reasons for you to count on Caesarstone for these beautiful quartz countertops. For starters, they are highly affordable, and the professionals make sure to curate the finest countertops as per your preference. They also ensure that the countertops ensure impeccable durability and style that keep your visitors coming back for more. If that is not enough, their expert team of professionals also works hard to provide good quality countertops that are easy to clean and maintain. So, why keep waiting?