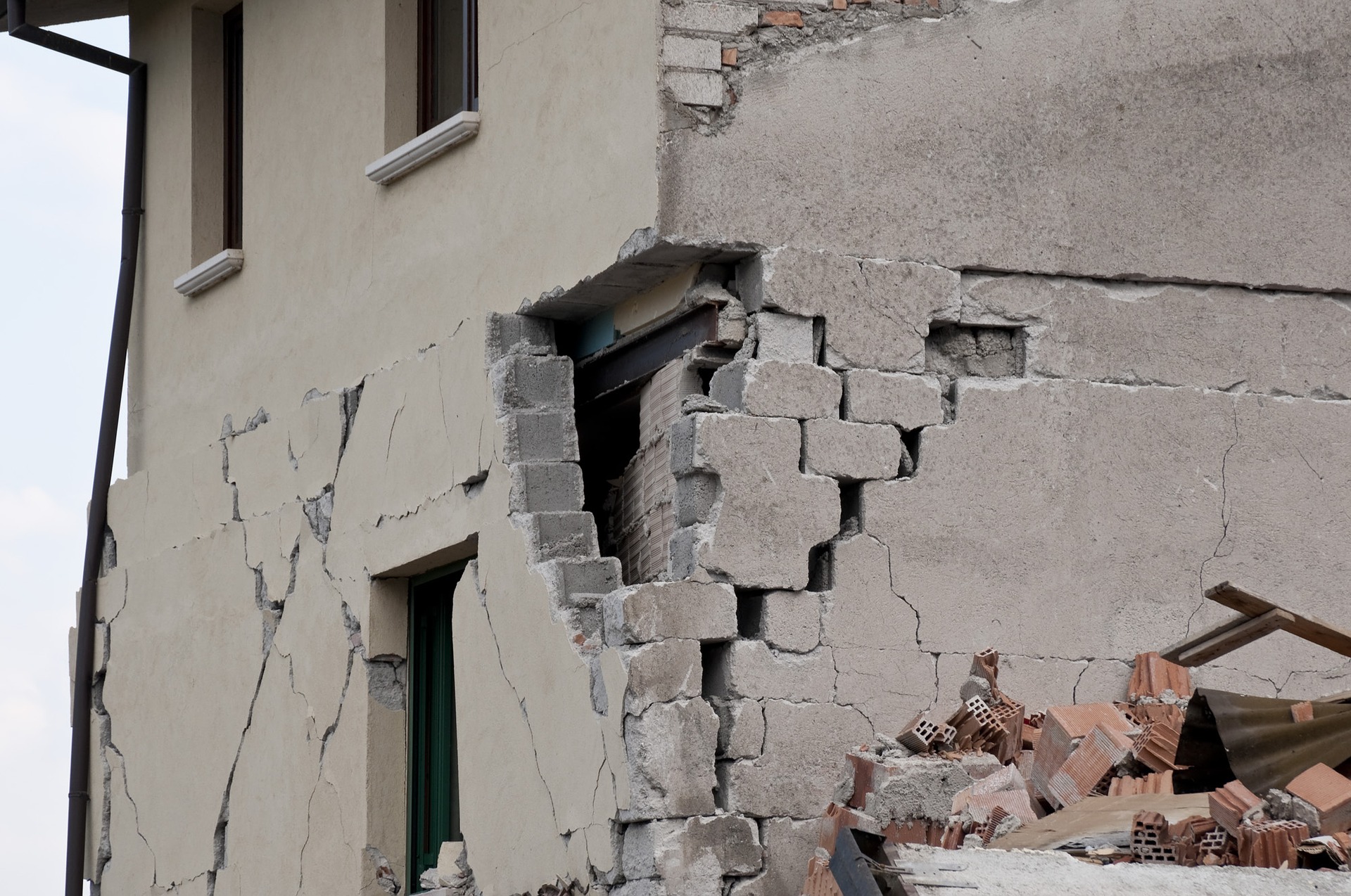 Earthquakes are a risk factor for people living in lots of areas, and unless you are prepared, your property could suffer significant damage when one strikes.
Thankfully there are a few ways to minimize the impact of earthquakes and make your home as safe and secure as possible, so here are just a few steps to take.
Evaluate the structure & look for vulnerabilities
First of all, take the time to check out your property with a view to seeing if there are any conspicuous weak points that need to be dealt with.
The most common signs of an issue are cracks in the walls and ceilings, which suggest that there is the potential for an underlying structural vulnerability which could be exacerbated and exploited by any quake that strikes.
Consulting an expert to get advice about which repairs to make and precautions to take if you do feel that your buildings are in need of preemptive maintenance is a good idea, just as you should use an earthquake insurance guide to make sure you can claim to cover the cost of damage that does occur.
Consider bolting down your furniture
If you live in a part of the country or the world where the risk of earthquakes is particularly high, then it is a good move to affix your furniture to the floor or another solid structure.
This will mean that when quakes arise, your precious possessions will be less likely to move about the place and will thus present less of a hazard to you and your family.
Obviously this might make it less convenient if you want to rearrange your furniture, but the safety benefits definitely outweigh the downsides.
Prune foliage around your home
If there are trees in close proximity to your property, then their limbs will wreak havoc in the event of an earthquake.
The solution is to prune them regularly to ensure that they are not close enough to pose a threat. If you lack the equipment and experience to do this, get a professional tree surgeon to take care of this for you.
Upgrade windows and doors for added strength & protection
The entry points to your home need to be strong and sturdy to ensure that the building is structurally sound and safe in normal circumstances. When earthquakes are added to the equation, it could be worth going the extra mile with specially reinforced doors and windows.
Tougher frames and thicker panes can add to the overall durability of the house as a whole, and will also give you a more reliable means of egress in an emergency.
Take fire hazards into account
It is not just the physical structure of your home which could be compromised in an earthquake; other aspects will be disrupted and this could lead to other disasters, like a domino effect.
Fire hazards are at the top of the list of potential problems to investigate when securing your house against earthquakes. For example, while candles might be inviting and relaxing, the real thing can easily topple over at even the slightest tremor, so those in high-risk areas might consider choosing LED-based alternatives.
Electrical appliances and connections can also be considered a risk in this context, so make sure that your wiring is up to code and that you adhere to best practices when it comes to positioning mains-powered devices around your home.
Generators should also be evaluated from an earthquake perspective. If they are kept in a place where they might get damaged, then they could spew toxic fumes into your living spaces.
Once again, working with specialists to pinpoint potential problems with your home will let you improve earthquake safety without any guesswork.