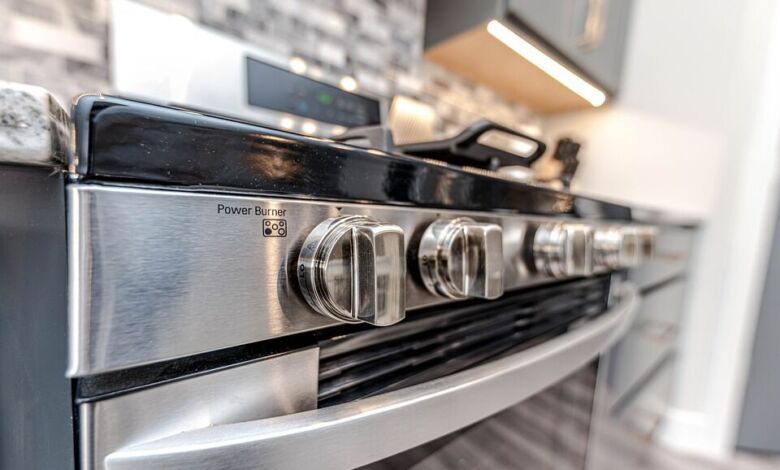 The oven is an essential item that contributes to every person's kitchen experience, whether you're an amateur cook who looks up baking tips online or a pro-baker. The right oven helps you make the most of your food-related ventures. It takes away most of your limits and allows you to bring the restaurant charm into your house. You can spend your whole day on gourmet cuisine or whip up a quick pie for emergency guests. With a good range, these tasks seem like a breeze, one you can enjoy.
What to look for in a good oven:
Though all ovens will be an ample companion in the kitchen, the right range will revolutionize your cooking experience. You might have put a lot of effort into making the perfect cake batter, but, if your oven isn't compatible, all that work might go to waste.
Duality:
Many modern-day ovens are equipped with the dual setting. This means they contain two sections, one that might be slightly larger and the other slightly smaller. Both the units or ovens you could call them would have their settings. This is extremely helpful because instead of putting one pie in the oven, you can put in two now.
Dual ovens help you save your precious time and kill two birds with one stone. They take away the trouble of waiting for one dish to be done before adding another. The separate controls also mean you won't have to surveillance the dishes a lot while the baking occurs. It is a double benefit.
Maintenance:
Electric ovens have seen a lot of advancements. One of these advanced features includes self-cleaning. Self-cleaning has been applauded as one of the most useful facilities an electric oven has to offer. Since it is hard to reach many corners where food might get stuck, cleaning becomes a very hectic job. However, with self-cleaning, your oven takes this burden off of your shoulders.
The process is quite simple; the machine utilizes heat or to burn off any leftover food bits. No chemical agents are a part of this method; hence, the oven's internal surface is not damaged at all. This way, self-cleaning makes sure you never have to worry about maintenance.
Added features:
Besides dual ovens and easy maintenance, you should also be on the lookout for exclusive features on the oven. Many of these appliances have supreme elements like BBQ plates, numerous timers, accurate temperature controls, among other commercial add ons. You should make a note to ask your seller what hidden features the oven might have, especially if you want to hone your baking skills. Such a range will be the first step in reaching your culinary dream.
Bigger, better baking experience:
Your oven will make or break your baking dreams. Hence, you should always be aware of your options and have the proper knowledge before deciding. Modern-day ovens have a lot of customized utilities that can aid you in your everyday experience. So, if you're an aspiring baker, now you know what you have to do, follow these steps and find the perfect oven!