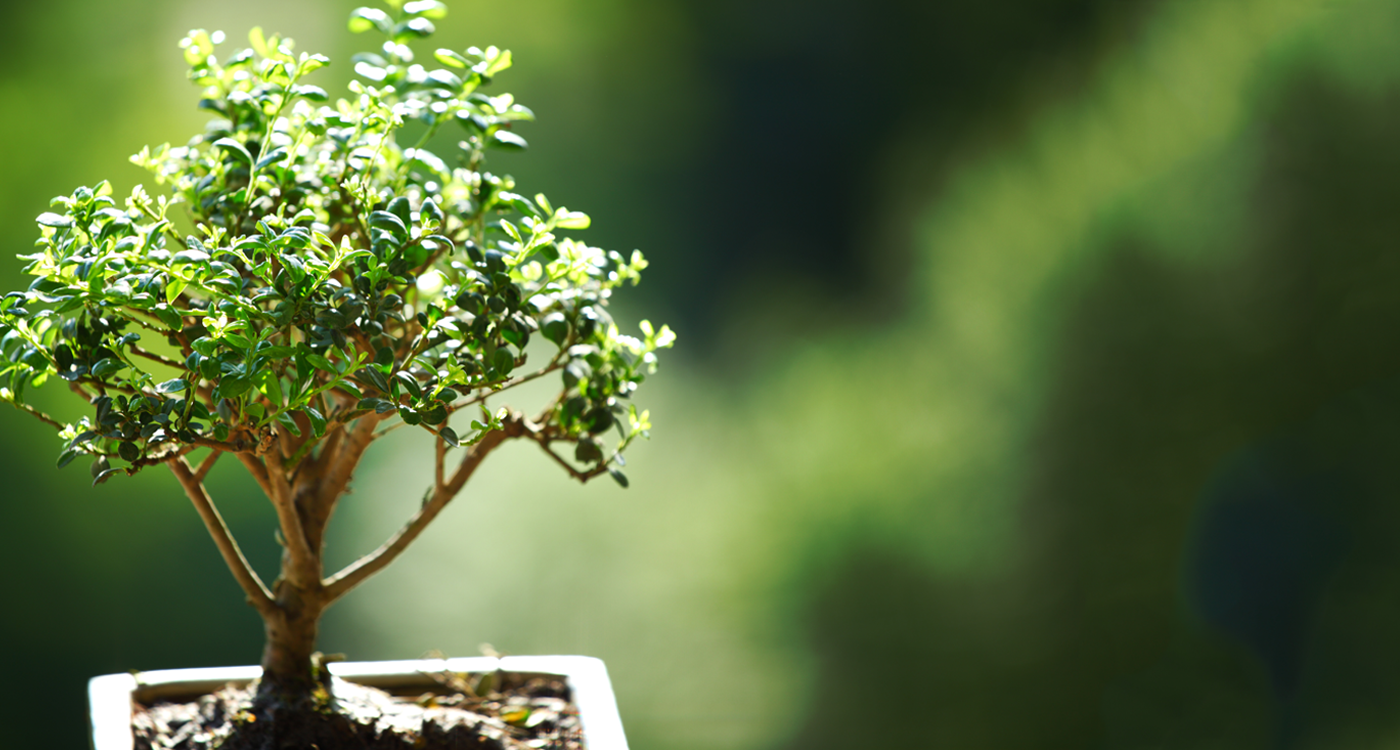 Indoor plants are unique, as you can keep them on your bedside table, at your workplace, or in your kitchen. They look charming anywhere in your living spaces. And, when talking about indoor plants, you can't ignore the delightful indoor bonsai trees. These plants have an aesthetic appeal alongside numerous health and psychological benefits. A bonsai tree is a thoughtful addition to any home.
What Is So Special About Indoor Bonsai Trees?
A bonsai tree is not just a plant but an art. The literal meaning of bonsai is 'tree in a pot.' It's a Japanese art form in which miniature trees are cultivated to replicate real trees. So, this miniature tree is a symbol of the wild.
The idea is to feel nature around and appreciate its beauty. You can sit and admire it forever. However, these little miniatures are much more than a pleasure to your eyes. They have some extraordinary benefits that can impact your body and mind.
Benefits of Bonsai Tree
Aesthetically pleasing:
The tiny tree-like shape of the bonsai plant is genuinely fascinating. You can place indoor bonsai trees in any corner of your space. Whether yours is a small apartment or a big mansion, it would fit anywhere. It's a great home décor for beautifying the interiors of your home or office.
Purifies air: 
One of the prime reasons for having bonsai plants at homes and offices is that it purifies the air. Keeping them indoors may help you breathe in cleaner air and possibly ward off any allergies you have. Bonsai varieties such as old Ficus are known for their incredible air purification qualities.
A stress buster: 
You must have seen them in many offices, especially near the work table because they are believed to be great stress relievers. Bonsai trees have a calming effect on you. You can also keep them in your bedroom to get better sleep. Positive vibes coming from the tree soothe your mind.
Makes you patient:
Growing a bonsai tree is not as easy as growing other plants. It needs patience and a lot of effort. You can only make it survive with proper care, timely watering, trimming, and fertilizing. All these things teach you a lot about life and perseverance. You can use this learning in your real-life and value patience.
Keeps you healthy: 
Bonsai plants keep your surroundings clean to promote better health. By purifying the air, it keeps allergies like coughs, fatigue, and sore throat at bay. You can be physically active by engaging yourself in growing and nurturing the bonsai tree.
Brings Luck:
Some Fen Shui practitioners suggest keeping bonsai trees at your home to bring luck. It's believed that it helps in overcoming the mental hurdles and promotes positivity. One of the common suggestions is to place it in the east, south, and south-east corners of your home or office to encourage a smooth flow of energy.
Brings out your creativity:
As mentioned, the bonsai tree is an art form that you have to embrace with your creativity. A bonsai tree is not confined to a particular shape, and this is why you can use your skill and creativity to grow it the way you like it. Your bonsai will reflect your creativity and hard work. It's an art that you will create.
Keeping a bonsai tree will help you with your overall health and well-being. You can leave your cultivated bonsai as an heirloom to your kids and family as it will live longer than you. But you need to give proper time and care to your indoor bonsai trees.
How to Care for Your Bonsai
You will have to protect your plant from brutal conditions to keep it healthy and beautiful and professional tree experts in Burbank can help you achieve this. There is no need to water the bonsai tree every day. You can water it once a week by placing the pot in a water bowl for the soil to absorb its water. You can remove the bowl later.
The soil of your bonsai tree should never be too wet, or dry, or crumbly. It should have the right amount of moisture. Please keep it in a partly shaded area during summers to protect it from the harsh sun. In winters, you can keep it out to absorb light and sunlight.
You must check with your florist or look online for the right fertilizer for your bonsai tree. Keep your bonsai tree in a pot with one-third width of the bonsai height and a depth same as the trunk. You must see if your bonsai needs another pot, and change it later.
Lastly, it's best not to use sharp tools to shape your bonsai as it can damage it. You can maintain your bonsai tree's shape with regular pruning.