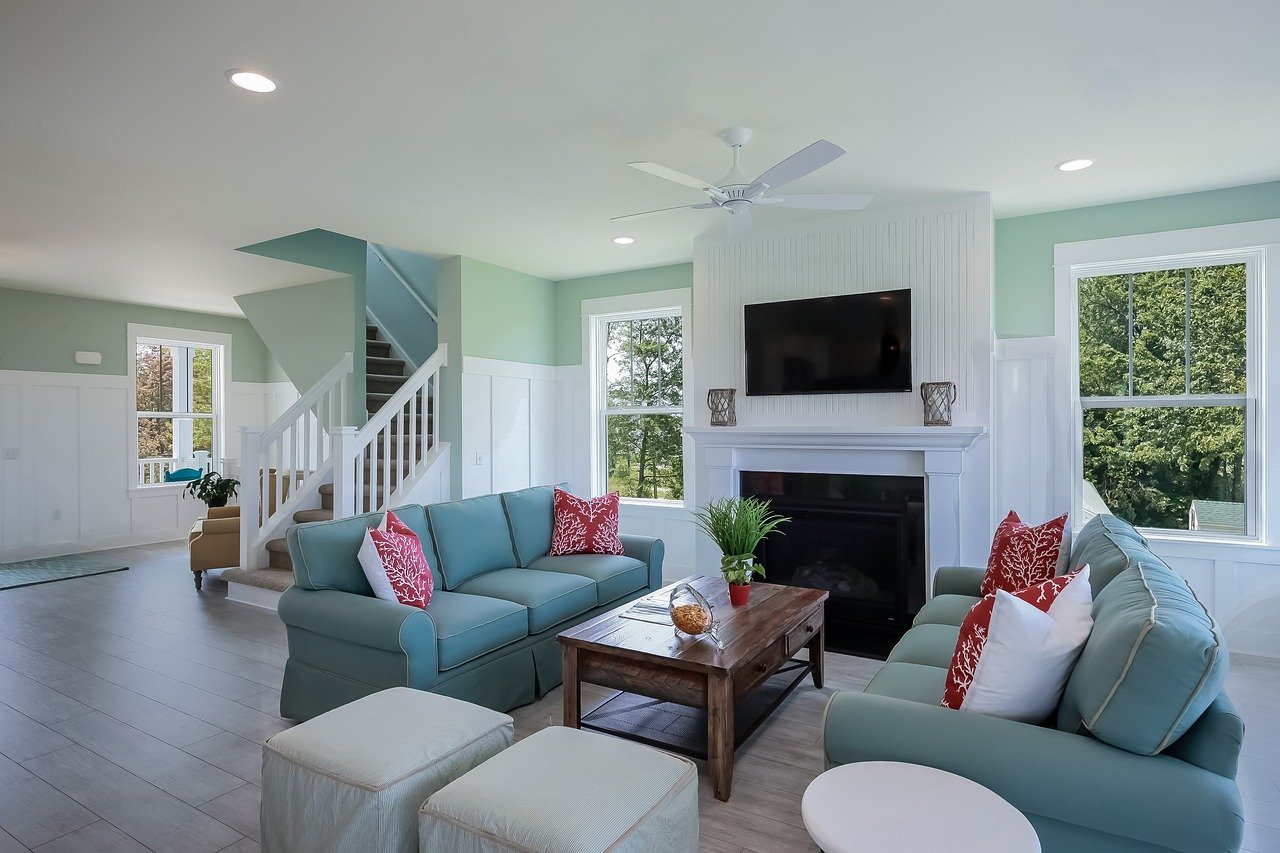 https://pixabay.com/photos/home-house-sink-interior-design-3429674/
Now that you've cleaned your home and sorted your clutter, you are probably wondering how to make sure it stays that way. In truth, it probably won't, but that doesn't mean you should live with chaos either. Fortunately, there are specific steps you can take to ensure your home remains clean and healthy.
Don't Wear Your Shoes Indoors
Your shoes have been in several places and dragged through different forms of dirt. Now, imagine dragging those shoes through the same space where you walk around with your bare feet or socks. Fortunately for you, keeping your shoes at the entryway will help to contain the dirt and grime. This will ensure they do not find their way into your living space.
Regular Carpet or Rug Cleaning
Carpets and rugs are notorious for catching dirt and grime in their fibers. To reduce the amount of dirt in your carpet or rug, aim to clean them regularly. This involves vacuuming and deep cleaning. Also, try to get a professional to deep clean the rug at least once every six months. You can always call on the professional carpet cleaners at emeraldcarpetcleaning.ie for all your carpet cleaning needs.
Put Objects Away Immediately
You don't have to let items accumulate in your home until it requires one huge cleaning session. Save yourself the stress by putting items away as you use them. Returning things to their appropriate places will leave less clutter for you to pick up later, reducing the time you need to spend cleaning.
Make Your Bed Every Morning
Making your bed every morning is very important as it keeps your home cleaner, reduces your stress level, and increases your happiness. You can do it either immediately after you wake up or before you leave the house. Stick to this habit until you get used to it.
Wash the Dishes After Use
You don't have to keep stacking used plates in the kitchen sink until there isn't anywhere to put them. Make it a habit to always wash the dishes immediately after you finish eating. Instruct your kids to do the same.
Clean Your Counters and Table After Each Meal
Regularly clean your counters and table to make sure your kitchen drains and surfaces are always clean. Also, clear the clutter from your table to keep it free and ready to eat on. Doing these tasks will not only make your kitchen and dining area appear cleaner and tidier, it will make you feel healthier as well.
Endnote
Keeping your home clean and healthy is important for the overall health and general well-being of your family. Create a space to keep your shoes, clean your carpets and rugs regularly, put objects away after use, make your bed every morning, and wash dishes immediately after every use. Do your best to stick to these measures to ensure that your home becomes cleaner and healthier with little to no clutter. Remember, you have to make a habit of them, so do them consistently.