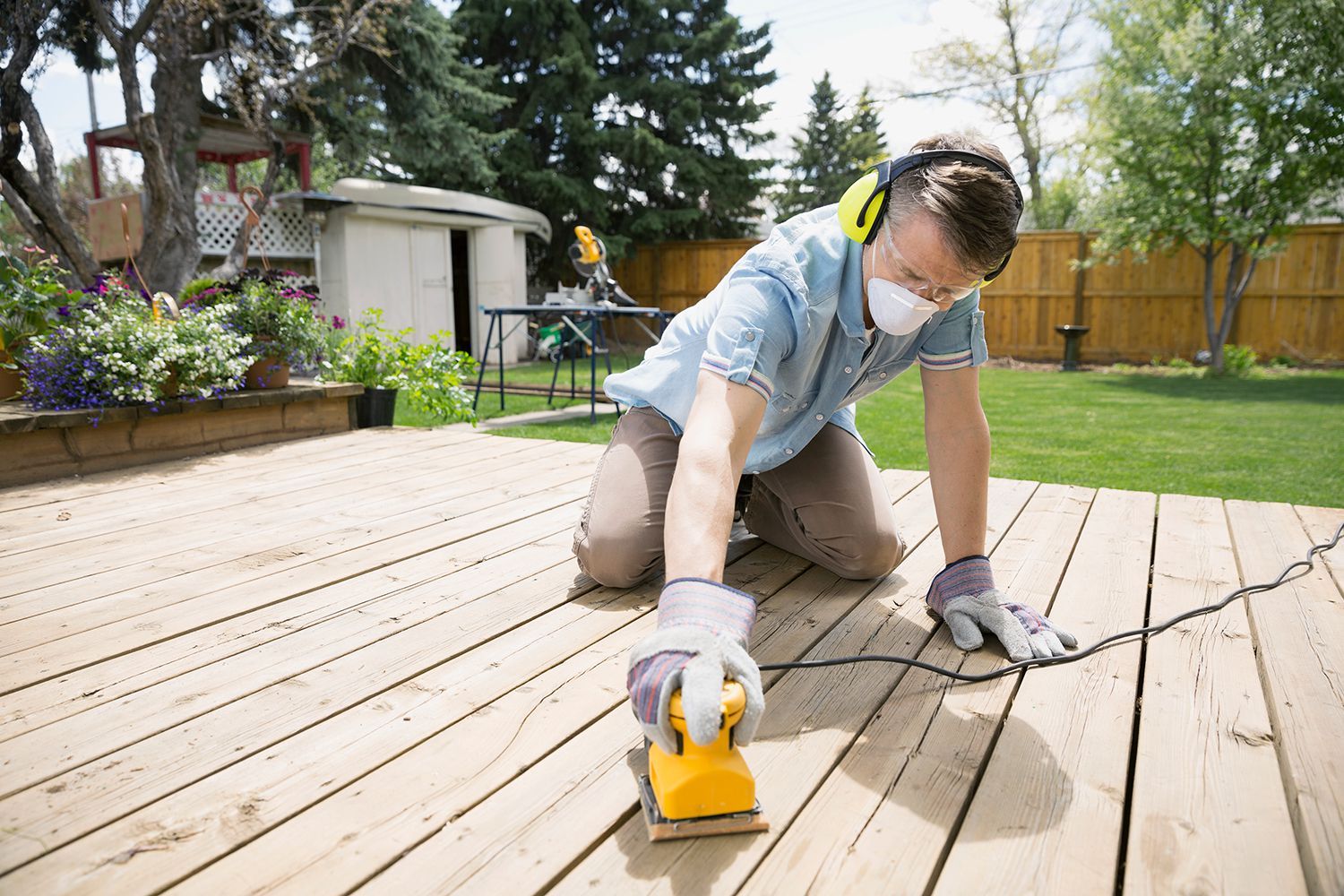 After deep washing, the wooden fibers of multiple components of the deck usually raise when it expands with water. When they get dry, the wood fibers can stay raised and result in splinters. Hence, it is necessary to sand the wood deck after a power washing and before sealing and staining. It will ensure that the refinishing job offers good outcomes.
The preparation steps
You need to start cautiously by checking the surface for sanding – surface decking, stairs, edges, and the railings. Ensure that the fasteners get driven down beneath the wood surface. You might need to replace and remove some old screws. If you have any loose boards, you can generate new fasteners to keep them secure.
If you have deep gouges and splinters in the wood, ensure that it gets repaired or filled before the sanding. If you use wood fillers, ensure that it's hardened and dry before you opt for sanding. To know more about this, you can check out decking Newcastle.
Sanding the deck surface
When you are sanding hardwood, the objective is to get the smoothest surface! However, the goal differs when you are sanding an exterior deck. If you are sanding deck floorboards, you need to use sandpapers with grits of 80 or 60, but not rough than that. When you sand with fine-grit papers, the wood gets smooth to a point where the pores close. It will hamper the absorption of sealer or stain in the wood. You can use medium pressure on the hand sander to check for evenness. You need to thoroughly vacuum the surface before you seal or stain the deck.
Sanding the board edges
Sanding the external edges of a deck board might be slightly challenging based on the deck design. It is true if the railings have a low bottom baluster rail, which makes the access complex. A smaller detail sander might be useful if the standard sander doesn't fit! You can use a sandpaper grit of 60 to 80 for the decking board's end grain. It would help if you sanded as evenly as you can. You need to wipe the end grains and make them free from dust before you opt-in for sealing and staining.
Sanding railings
Sanding the deck railing is essential as it's the most visible aspect. It's where people put their focus. Also, the handrail should get smooth for averting splinters that might cause injury to your hands. You can use 80 to 100 grit sandpaper and sand the crevices and surfaces on the railings. Here sanding by hand or a detailed sander is essential for every area. However, don't sand to smoothness as it will not let the stain penetrate. You need to vacuum thoroughly and wipe the surface with a clean rag for removing every trace of sanding before you opt for sealing and staining.
Clean wood before sealing or staining
It is essential to move on to sealing and staining very fast after sanding. Ensure that all the surfaces get vacuumed and are free from sanding dust. After that, you can clean the surfaces using a tack cloth to remove all the dust before you opt-in for sealing or staining. These are a few essential steps that you need to keep in mind. Once you get your deck ready you can start thinking about the cost of an outdoor kitchen design to add to it and make it a social space for BBQ's and socializing.