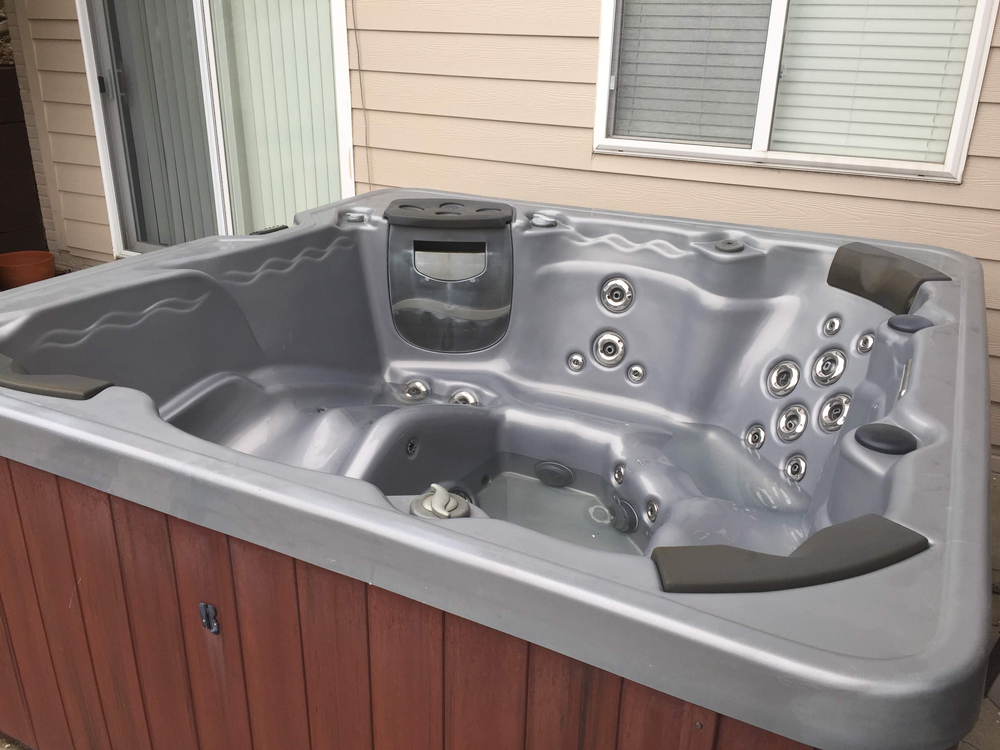 While you may love having a hot tub throughout the winter months to heat your body to the core, there's the question of what to do with a hot tub in the summer. Those warmer hot tub temperatures may not sound too inviting when you are dealing with a hot summer.
This brings up the important question: do you use a hot tub in the summer?
The answer is yes. You simply have to know what to do with it. The good news is that there are a surprising number of things that you can do with your hot tub regardless of how hot it may be outside.
Have Some Summer Maintenance Performed
One of the first things that you should do is schedule some summer maintenance. Working with a company like Ajax Pool and Spa, who provides trusted pool and spa maintenance services, can ensure that your hot tub is clean and operating properly.
Additionally, if you use your hot tub a lot or host large gatherings, it's important to use a UV sterilizer or Ozonator to sanitize the water. It can remove human bacteria and provide a shock treatment so you can enjoy your hot tub all year long.
Soak in Cooler Water
No one said that a hot tub actually has to contain hot water. You can reduce the temperature by a few degrees in order to soak in cooler water. Often, setting the thermostat to 98 degrees is ideal. It's a drop of six degrees from what it is likely set during the winter. The difference is dramatic enough that you can use your hot tub as a way to cool off on a hot summer day.
If you're concerned about the entire experience being too hot, especially during the day, make sure that you have plenty of shade. Create a gazebo over your hot tub or tilt an umbrella so that you're not sitting directly under the UV rays. You may even want to have a ceiling fan installed overhead so that you can help to direct some of the hotter air away from you as you soak.
Let Your Body Heal
Your hot tub has healing powers…but only if you use it. You can soak in the warm water as a way to gain focus and revitalize yourself. The warmer temperatures can also help to ease sore muscles and help you to heal after you have been particularly active, whether it was working in the yard or playing a neighborhood game of softball.
Hydrotherapy is a known way to boost your circulation and help you ease arthritis aches and pains. Just because it's the summer doesn't mean that those health issues go away. As such, you may want to deal with the hot water despite the warmer temperatures just so that you can help your body heal effectively.
Beyond the traditional healing capabilities of hot water, the hot tub can also help you to clear up your allergies. The spring and summer months are when allergies are the strongest due to the pollen floating around in the air. When you have a sore throat or a runny nose, plan on spending some time in the hot tub. The steam and hot water can help to open up your airwaves and offer a natural remedy for the allergies you're suffering from.
Enjoy the Hot Tub at Night
The summer weather may be hot at night, but it is going to cool off during the evening hours. That may be the ideal time for you to take advantage of your hot tub. The added benefit is that you don't have to wear sunscreen or do anything to protect yourself from the elements.
When the night air is colder, you can adjust the thermostat to enjoy the warmer water. You may even decide to turn this into a nightly routine as a 20-minute soak can help you to relax after a long day at work. A quick soak can also help you to get a better night's sleep.
Use the Hot Tub as an Alternative to a Pool
There's no reason why you can't use a hot tub just like a pool. While you won't be able to dive in or swim laps, you can use it as a way to cool down. It's certainly a more stylish addition to your backyard than a plastic kiddie pool.
Hot tubs that feature CoolZone technology can actually lower the water temperature down to 65 degrees. This ensures that you can cool down after spending too much time in the summer heat.
Once the water is cooler, you can invite the kids inside, too. The warning about letting kids soak in a hot tub is only when the water is set to 100 degrees or higher. So, let the kids in so that they can splash around and have some fun. Floaties are optional!
Turn it Into a Social Tool
Want to know what to do with a hot tub in the summer? Turn it into a reason to host a backyard BBQ. Invite your family and friends over and fire up the grill. Make sure that the hot tub is clean and ready to invite anyone in. It can be a great way to lounge and relax, especially with music turned up and the smell of burgers in the air.
Even if no one is in the hot tub, it can help with the overall ambiance. Depending on your hot tub model, there may be a spa waterfall, multicolored lights, and more. It can set the mood…and eventually, someone will want to jump in to relax or stargaze.
Hot tubs are an investment, so it makes sense to figure out how you can use them all year long. Even though you may be using it more throughout the winter months, there are plenty of ways to use it even during the hottest months of the summer. Lower the temperature of the water and remember that the benefits of a hot tub are not dependent on the outside temperature.