There's no denying that the dining table is the focal feature of the dining room. It makes a statement not just in the room but also in the entire house. Besides being the place where people share meals, the dining room table covers a myriad of purposes. The look of your table is important because it impacts the overall appeal of your home.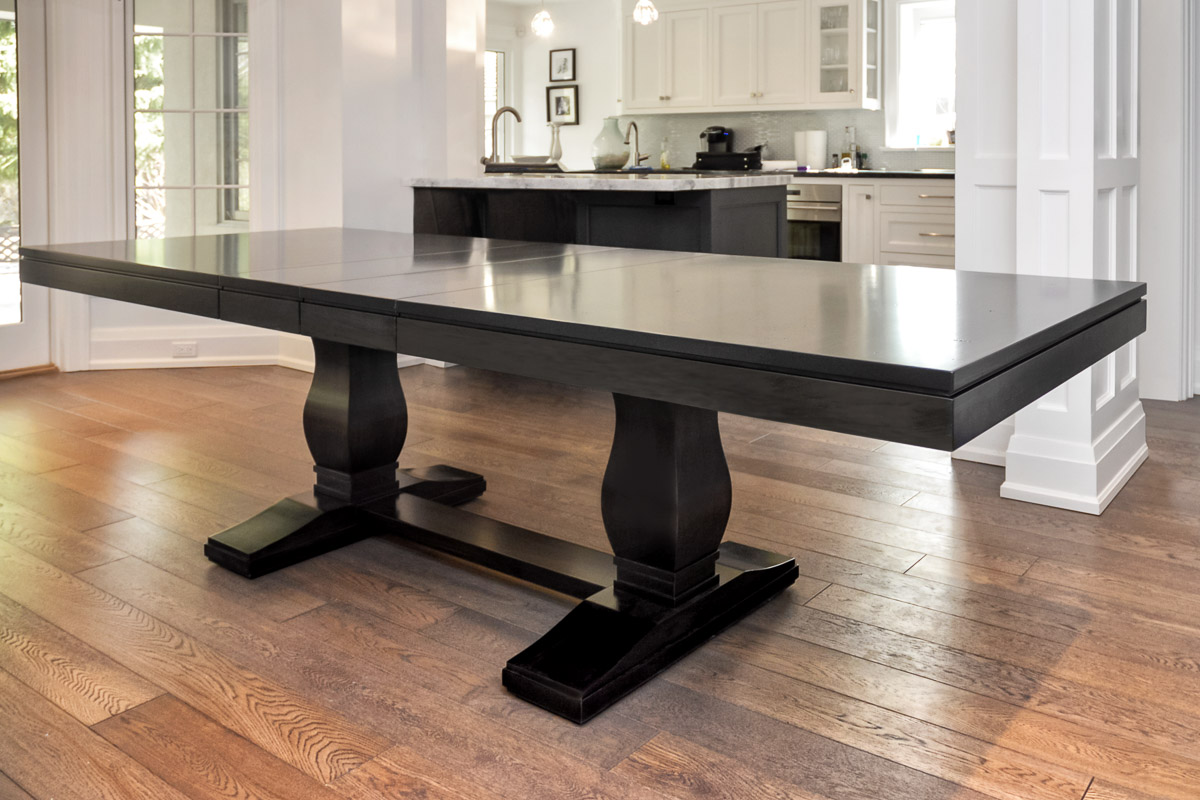 It is upon you to determine which style fits your house. So how do you find the best dining table for you? Several factors go into selecting the style for your dining set. Homeowners should consider their dining wants, available space, and their existing décor before settling for the dining table style.
Dining tables are manufactured in different shapes, styles, and materials, which offers homeowners various options. From traditional, modern to rustic dining styles, homeowners have a variety of options to explore until they find the style that marries well with their home's interior. Although having many options to choose from is convenient, choosing a dining table fitting for their house is not easy. These dining styles should help you figure out the best dining table options for your house.
Modern dining sets are a perfect choice if you are looking to adorn your dining room while doing little as possible. They use clean lines and sharp angles to bring out an unfussy aesthetic to the room. If you are a minimalist and would like something neutral in the dining space, this is the style to opt for. Modern dining tables can be made in many designs; however, they mostly combine glass tops with modern bases or chairs to evoke a simple and airy vibe to the dining room.
Contemporary dining style
If you are looking to curb your dining room's appeal with an 'of the now' style, contemporary dining sets are it. They bring an up to date appearance, making them a perfect choice for homeowners considering either traditional or modern interior for their house. These tables can be designed with various shapes and materials, although they are often made from wood and in rectangular shapes. If you want to incorporate colored dining tables in this style, consider pairing them with solid woods and neutral fabrics to tone down the color.
If you are going for that classic yet elegant look to complement your dining room, this is the style for you. With the sole focus being simplicity and utility, this style is flexible; therefore, it can easily blend with different decors. Traditional dining styles not only give homeowners a wide range of carving designs to work with; they also experiment with elaborate chair designs. If your house interior leans in on vintage and regal style, traditional dining sets would be fitting to your needs. These table styles combine rich proportions, detailed textured, and engraved details to create a powerful look in the dining area.
These dining table sets are crafted from wood, which brings in that natural yet edgy look. Rustic styles are common in cottages and cabins, where the natural wood tone is used to bring a simplistic touch to space. Homeowners going for a back to nature décor in their homes can embrace the rustic dining table. The unpainted wooden frame can be paired with a soft-edged tabletop to break the wood's monotony.
These dining table styles are very common in homes. They pair powerful wood table tops with bold metal frames bringing a purposeful look to the dining area. Industrial styled tables give off the feel of factory interiors and machines. Since they come in an array of designs, you can have the industrial table set customized to your preferred shape and size, depending on your dining needs.
Apart from being functional, the dining table is also an aesthetic piece in the dining area. Style is thus an essential factor to consider when selecting a dining table for your house. It will ensure that the statement you choose for the room does not look out of place. These styles should give you a head start looking for a dining table that will flatter your home's visuals.