You are furniture shopping and want a modern touch to your home, a daunting task! For starters, when picking furniture for your house, you should consider what theme you want. Modern furniture is a complement to contemporary décor. It's about constructed clean lines, trendy silhouettes, and rich fabrics.
Tom Dixon is the definition of contemporary. Timeless decor pieces that would be great for any home. Functional furniture as well as fixtures and fittings, high-end accessories, and various stunning collections. Creativity and innovation are the trademarks of the Tom Dixon brand. You get elegant pieces for various spaces.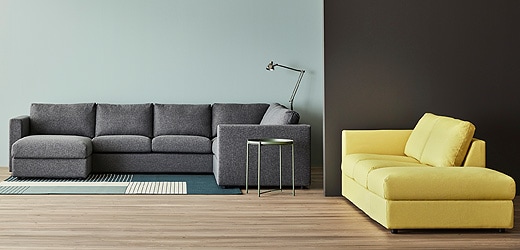 So what should you consider when decorating and buying furniture for your home?
Your furniture pick will determine the texture and patterns of your décor arrangement. You will need stripes, geometrics, and organic prints, which are home furnishings. It is a mix and match of furniture and décor that completes the theme of a home. Consider your furniture first. For statement pieces, the following are pointers on picking modern furniture for your space:
Identify Your Needs/Theme
Decorating a room has a lot to do with personal taste. An individual's interests are what determine the theme of their home. You could be decorating your house. Or you and your roommate will want different themes. Children, too, can determine your decor needs, especially when deciding on the furniture to buy. Your needs or the other party will significantly influence your purchase decisions. A modern theme will mean trendy pieces; antique and traditional will require timeless pieces. Luxury will mean high end pieces. Most people today pick modern furniture pieces that tend to complement most decor themes.
Get Your Measurements Right
Measurements are crucial. Get specific dimensions for your rooms before going out to shop as the retailer will require them. They will help determine what you can fit in each room and how many pieces you need to buy for your home.
Identify a Statement Piece
There is that one piece in the room that you decorate around. It could be the couch, a table, rug, or curtains. A room should have an epic statement piece, that one piece that brightens the room; cozy furniture that will make everyone feel at home.
Determine The Accessories You Need
It would be best if you accessorized. What are your interests in art? Identify the accessories that will go well with your furniture. There are many materials and fabrics that you can use for your home decor. Your accessories will also be determined by the number of furniture pieces you have in a room. You cannot have too much going on in a room as the room will look cluttered.
Durability
Determine that the furniture is durable. There is a notion that modern furniture is a fad; rather, it depends on the material that it is made of. They are solid wood items that are comfortable and will give you value for your money.
There, modern furniture offers you the opportunity to express your individuality. Various fabric finishes, designs, and textures that will give your space a contemporary feel.