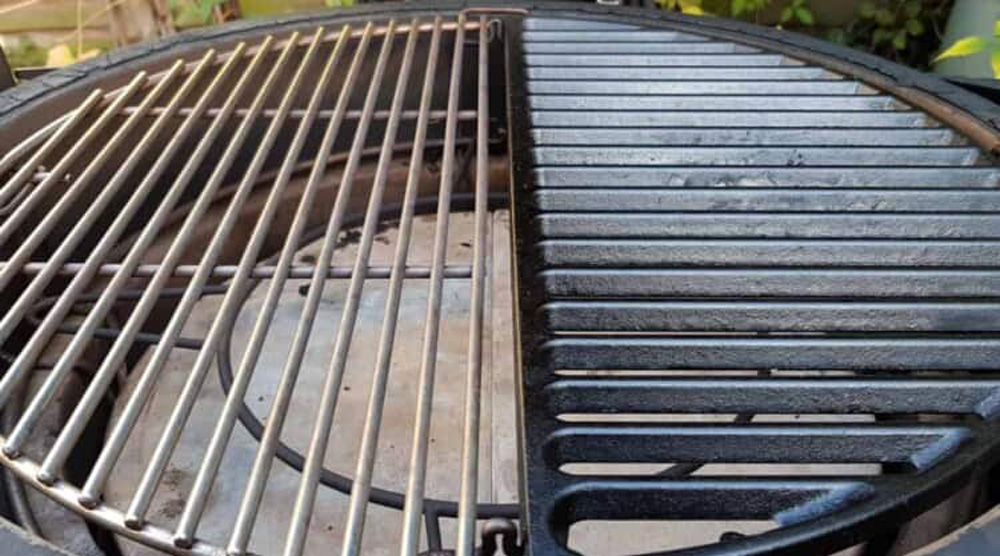 The decision on which is the better grates to purchase between cast iron vs stainless steel grates could be quite challenging. Both materials are very popular in the grilling industry and can provide a safe and effective surface for you to cook your food. However, the materials may have different effects on your culinary activities.
Whether you intend to purchase a wood pellet grill, a gas one, or an electric one, we hope this detailed comparison of the two types of grates will serve well to help you make an informed decision.
Cast Iron vs Stainless Steel Grates: The Basic Differences
While both cast iron and stainless steel are alloys of iron, they're different materials and each has its unique qualities. The main difference lies in the specific types and quantity of non-iron elements added.
Cast iron has a higher carbon composition (2% to 4%) than stainless steel (0.3% to 1.5%). Stainless steel, on the other hand, contains high chromium composition (minimum of 10.5%) while cast iron has none.
Chromium is the key ingredient in stainless steel that makes it very different from cast iron. This substance reacts with oxygen to form a silvery smooth protective shield that protects the iron inside from reacting with water and other oxygen atoms. The more the chromium, the more rust-resistant the stainless steel becomes.
Cast iron is known for its greater strength while stainless steel is known for its greater corrosion resistance.
How They Affect Your Grilling Experience
The following are the defining features, pros, and cons of each of the grates.
Cast Iron Grates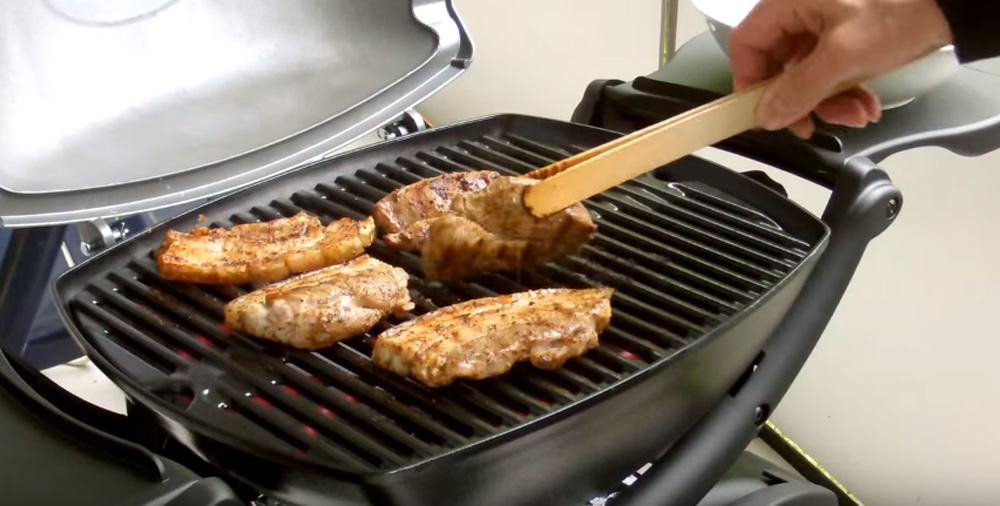 Cast iron can hold heat extremely well. This makes cast iron grates a real pleasure to cook on. They allow you to cook with the heat coming from the barbecue as well as that in the grill.
Both thin and thick food items are suitable for cast iron grates since the rods are considerably thicker and wider, unlike those in stainless steel grates. The rods help hold your food well while conducting heat to give more pronounced grill marks on your food after cooking.
There are two main types of cast iron grill grates.
The first one has a coating of porcelain enamel which gives it a smooth, shiny exterior. It makes it less likely for food to stick while cooking hence less stress when cleaning.
However, if the coating wears out, usually due to constant cleaning and brushing, food may stick on the surfaces of the grates and will probably require more time and effort to clean.
Dropping the grate could also force the finish to crack and the cast iron will be exposed, making it vulnerable to rust.
The second type involves cast iron grates with no exterior coating. It has a black, rough surface and is usually spongy and porous. You'll need to constantly apply oil on the grates to protect the bare iron which could corrode when exposed to oxygen. The oil will seep through the tiny holes and form a non-stick surface with the help of heat.
The best time to clean either type is to do it right after cooking. Start by brushing off any food particles left on the grates and coat them with thin layers of oil using a natural bristle brush. You can use peanut oil – food-safe with a high smoke point. The heat in the grill will help seal the pores.
Pros
Better heat retention
Good heat transfer
Non-stick surface available
It is cheaper
Can last for a long time with proper maintenance
Cons
Subject to rust over time
Take more time and effort to clean
Require high maintenance
Stainless Steel Grates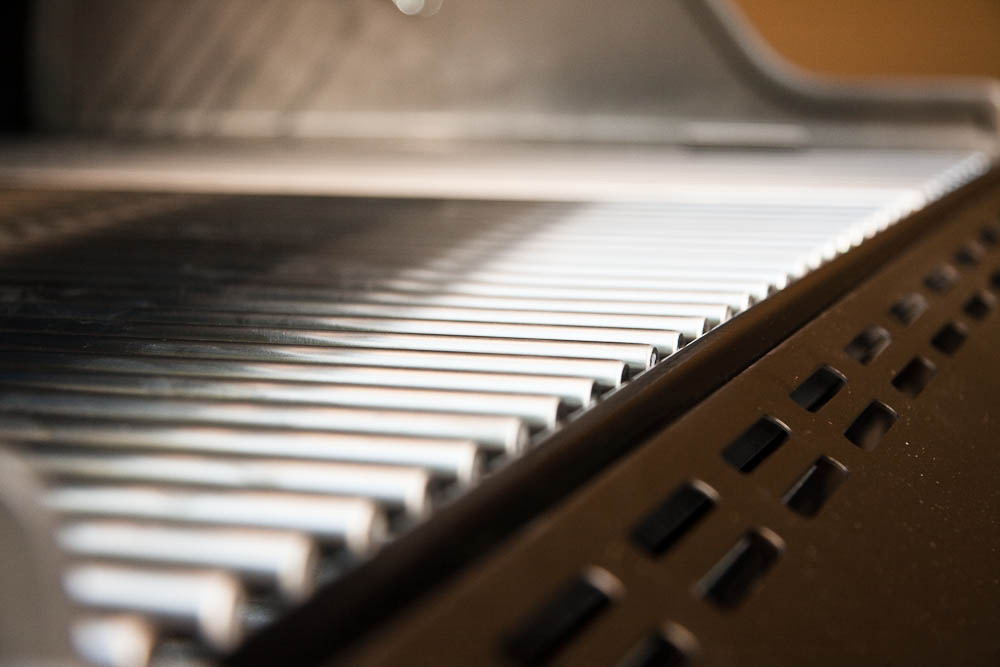 Stainless steel grates have thinner rods than those of a cast iron grill. Suitable food to be cooked here includes thick and wide pieces of meat, big fruits, and vegetables.
Thinner food will require some babysitting. The thin rods won't block the radiant heat from your barbecue. You'll enjoy having the Maillard reaction on your food – a more even browning across its surface. But your food will hardly have more profound grill marks because of the thin rods.
Stainless steel grates are easier to clean and maintain than cast iron crates. Ensure to clean the grates right after cooking, first with a grill brush to remove any food debris then scrub with a scouring pad and soap water. You'll then rinse and allow it to dry before your next cooking.
Pros
Easy to clean
Good heat retention
More resilient and durable
Require minimal maintenance
Lightweight
Cons
May darken over time
Tempered grills will rust or corrode
Conclusion
At this point, we hope you're in a better position to choose your preferred grill to purchase between those with cast iron vs stainless steel grates. Both types have unique applications and advantages and disadvantages. Consider your needs and what the product offers and you will find your perfect grill. You can find the best grills under 300 that fit your needs and preferences very well. Enjoy your cooking!