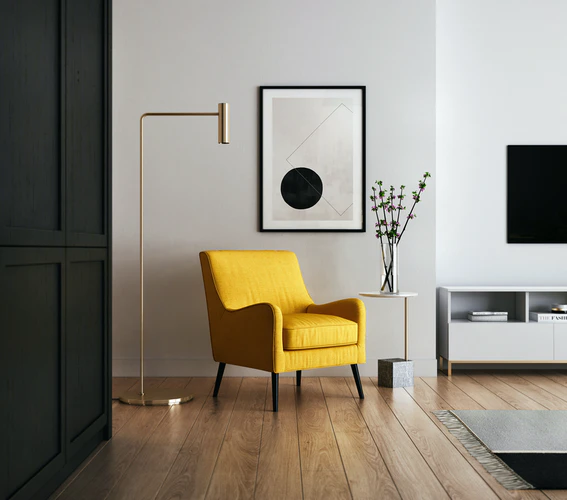 Have you been in search of new ways to spruce up your home and make it look more stylish?
Whether you've been wanting to update your living room or bring new decor into your home, there are plenty of ways to change up the look of your space. By making updates or adding details where necessary, you can turn your home into a simple yet stylish place.
Consider adding pops of color, switching up decor with trendy pieces, or bringing a cozy vibe into your space. Think about the overall look you want to create and pinpoint different pieces you can incorporate into your home. Find functional yet stylish pieces that serve you with their versatility, giving you the most bang for your buck.
Depending on the style you're going for or your preferred budget, there are a ton of easy ways to give your home the refresh it needs. Be innovative and creative, expressing yourself through the style you establish in your humble abode.
If it's been on your mind to change things up, take this opportunity to reinvent your home and make it a more cozy, updated, and stylish living space.
Change Up the Paint
To spruce up the interior of your home, consider changing the paint color in your living room or bedroom space. Shift to a neutral shade or add a bright accent wall, either way, you will be able to give your home a refresh by making this change.
If you are going for a more modern or boho theme, consider painting your walls a neutral shade to keep things simple or add an earthy tone. On the other hand, if you've been wanting to bring a pop of color into your space, consider painting an accent wall or the ceiling, which can completely alter the look of any room in your home.
Add a Shiplap Wall
If you have been wanting to create a modern, farmhouse, or rustic style, then a shiplap wall is the perfect addition to bring into your home. This simple detail can shift the entire look of your space, creating a focal point in any room.
Add the simple touch of beautiful wood to bring interest to any area in your home.
Add Wood Flooring
To completely update the look of your home, you may consider taking out the carpet to exchange it for the more modern, put-together, and stylish look of wooden floors.
For easier upkeep and longer durability, wood floors are the perfect addition to add style to your home. Like painting the walls, changing up the floors can give your home the total refresh that it needs.
Install an Electric Fireplace

To bring a cozy, stylish yet simple touch to any room in your home, install an electric fireplace.
An electric fireplace is a functional piece, for added warmth during cooler months with an innovative and stylish design. The install is easy, with no contractor required, making this an easy change you can make to update the look of your living room or bedroom space.
Benefits of an Electric Fireplace:
They're available in many different styles and designs
They are energy efficient, keeping your energy costs low all year long
With no chimney or gas lines required, there are no gas emissions, making this the safest eco-friendly option for your home
They are user-friendly with easy operations by remote control
They're low-maintenance with minimum upkeep and longer durability than a traditional fireplace
Update Light Fixtures
If you want to create a more modern, stylish vibe in your home, you can't forget to update the light fixtures. This is often something that is overlooked, but the appearance of out-of-date lighting can completely ruin any modern or updated design you are going for.
Look for unique pieces that you've never seen before or stick to the traditional route, finding what's currently trending in home decor. Either way, you will find new light fixtures to install in your home, to update and elevate the entire look of any space.
For a dining room or kitchen setting, look into fixtures that hang from the ceiling to give the room a more modern style. For a bedroom or living room space, look into a floor lamp with a fun design.
New lighting might just be the finishing touch your space needs.
Add Reclaimed Wood Shelves
By installing reclaimed wood shelves in your home, you can add a modern or rustic style to any room.
Reclaimed wooden shelves are the perfect addition to any room, with their functionality and versatility. They can be used for storage or displaying decor, depending on your plans for the look of the room they're going into.
Mounting shelves to your walls can help save space, making them a good fit for any room in your home. They can be used to display decor in your living room, hold books in your bedroom, organize jars and spices in the kitchen, or hold toiletries in the bathroom. The options are endless.
Bring in New Decor
Now that you've gotten the bigger jobs done, you can focus on adding details and decor into the rooms of your home, bringing in final touches to make it a more stylish living space.
Add Plants or Greenery
For a simple, vibrant addition to any room, bring in some plants or greenery and liven up your home. They are trendy, with more and more people bringing plants and greenery to their homes acting as natural yet stylish decor.
Find some plants that will add to the look of your home, giving a touch of natural earth tones to any space. Add flowers in a vase to your dining table, for an elegant look. Bring smaller succulents or cacti to your living room or bedroom space, for an added touch of greenery. Consider adding a hanging pothos or spider plant to your living space, giving the room a more dimensional look with natural beauty.
Perks of Keeping Plants in Your Home:
They can help reduce stress or anxiety
They can clean the air inside, making it easier to breathe
They can give your immune system a boost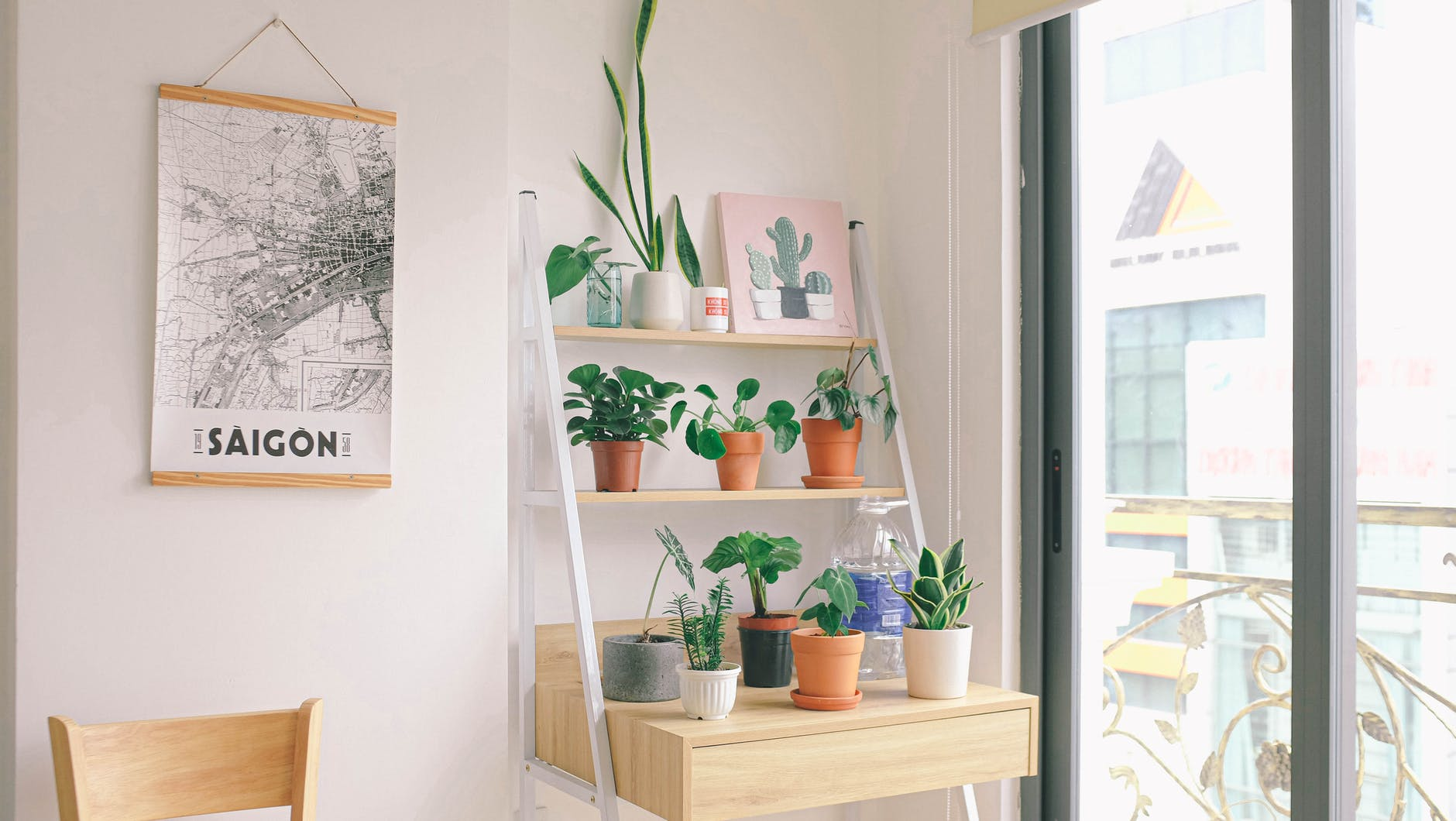 Add Pops of Color
If your living room or bedroom space is simple with neutral shades, bring in pops of color for an added touch of detail. Find a color that will elevate the look of the room, tying into other decor or details that are already there.
Remember not to overdo it, but add just enough color for the stylish refresh your home needs.
Think about adding colorful accent pillows to your couch, a colorful or printed rug to the floor of any room, add a bright-colored chair to catch the eye, or find a colorful light fixture to bring the final touches you need to any space.
Add Art to Empty Walls
To give your home a new sense of style, exchange plain, empty walls for walls filled with prints or paintings. You could even create your own gallery wall, bringing a stylish touch to any room.
Buy a canvas and create the art yourself for a fun DIY project or check out local galleries or artists, to find unique prints to fill the walls in your home. Depending on the overall look you are going for, you are bound to find art that works with the color scheme or theme of your home. There are so many options available, you just have to find something that speaks to you.
Add a Basket for Savvy Storage
For extra storage space, use a basket to help you stay organized in your bedroom or living room.
If you have a lot of blankets you like to use in your living room but nowhere to store them when they're not in use, bring in a basket for storage. They are stylish, adding a boho-chic style to any room while giving you a place to organize your things.
A basket can also be used in the bedroom, as a laundry basket or storage space, making the room look clean, put together, and stylish simultaneously.
Elevate Your Home with Style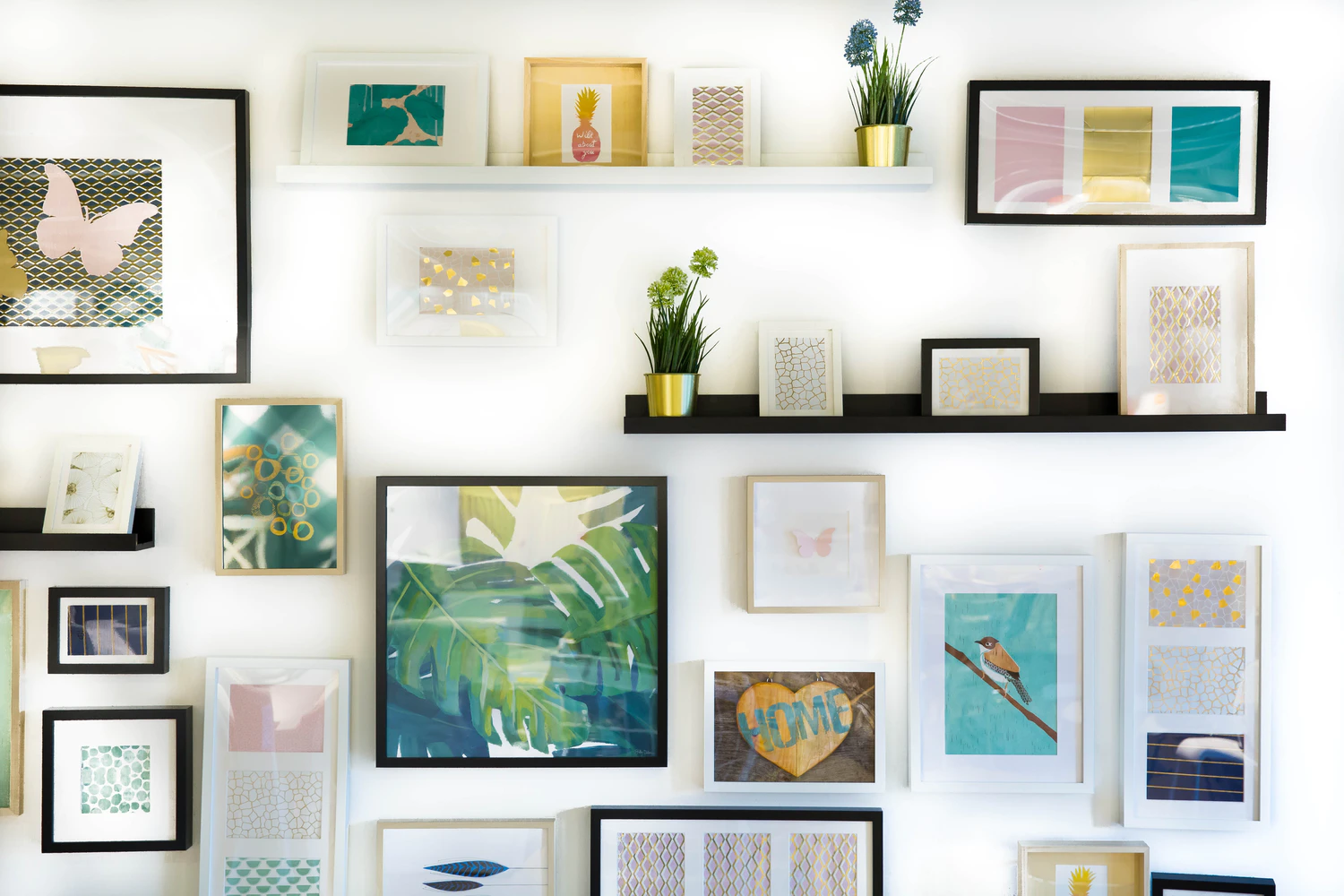 To begin elevating the look of your home, think about the way you want the finished product to look, considering what details, pieces, or decor will bring the necessary refresh and added style your space needs.
Change up paint colors, add wood flooring, or switch up any light fixtures to spruce up the different rooms in your home. Bring in greenery, pops of color, or savvy storage to give any space the finishing touches it needs, to complete the elevated stylish look you're going for.
Take time to find unique, eye-catching decor that will set your home apart from the rest, adding style to the look of any room.
If it's been on your mind to update the look of your home, use this guide to help you spark some creative ideas that will elevate your space with a stylish design.