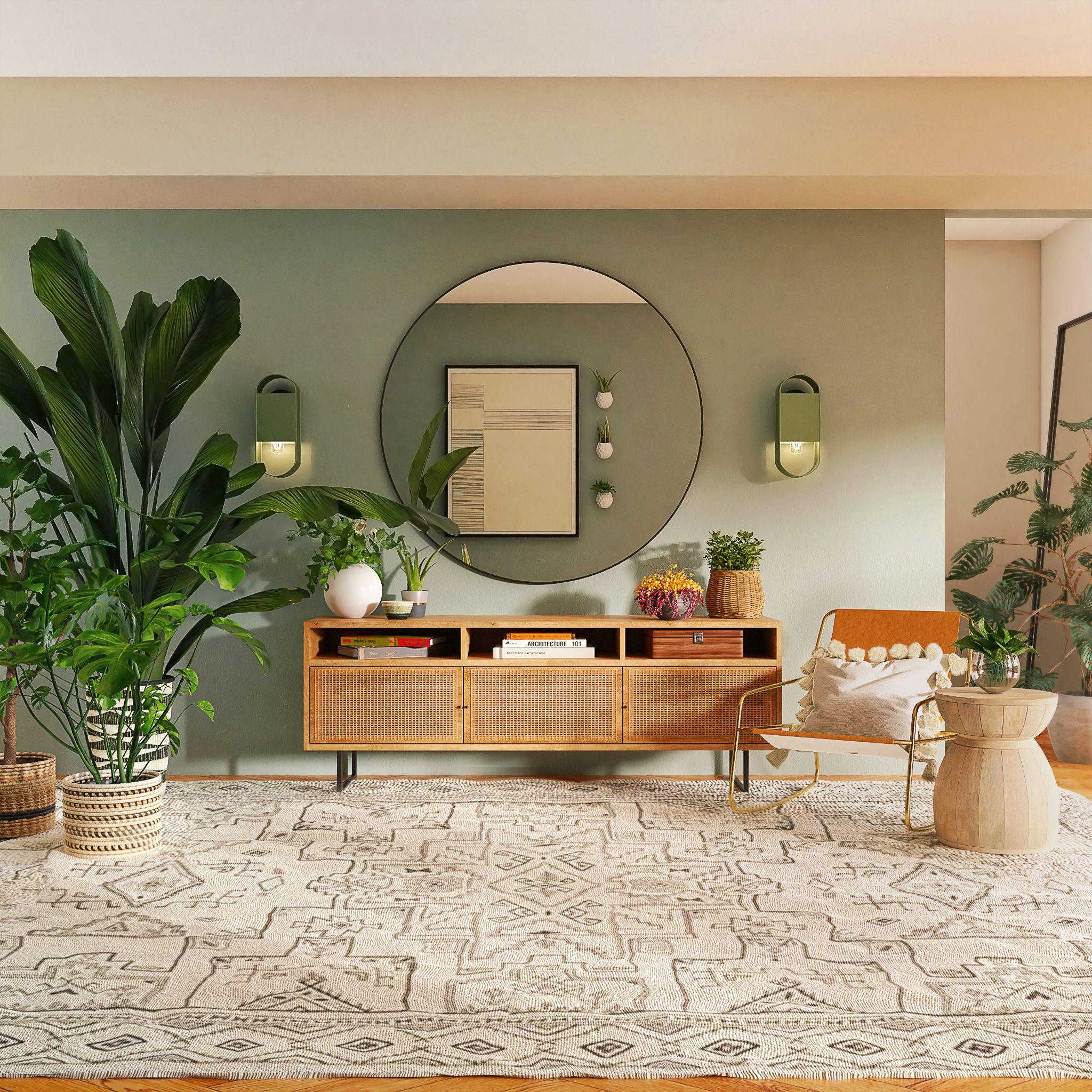 There's something about the experience of seeing a physical advertisement that reflects trust. Since pamphlets and brochures have an air of authority, it gives your business legitimacy.
If you own or run a home decor business, there's a lot of scope in brochure marketing. A brochure is typically a combination of pictures and product descriptions, but the customization possibilities are endless.
Today we will go through important steps and strategies to create a home decor brochure that sells. A good brochure is a gateway for consumers to learn about your business. Coming up with the idea of a brochure is easy, but designing and creating it is quite difficult.
Valuable tips on how to create home decor brochure that sells
There's more than one way to create a stunning home decor brochure. Depending on which niche of home decor you deal with, there are specific ways to create tailored brochures. Instead of focusing on the specifics, today we'll go through the fundamentals of an effective brochure.
Understand foreground and background
Every image or product description has a background and a foreground. The thing that you are trying to sell should be the highlight – both in its descriptions and its pictures. But it becomes a little tricky when you are showing a picture of an entire room. Even then, the best features of the room should be in the spotlight, and the rest would act as foils to the best features.
While it's a simple concept, this is something most people get wrong. You can end up focusing too much on the paraphernalia rather than the main products you are selling. Always focus on the highlights and keep them in the limelight. If the brochure is about service and not a product, highlight why customers should be hiring you.
Attention, Interest, Desire, and Action
These four words, in the same order, should be the structure of your brochure. First, you capture attention. Then you evoke interest, followed by desire. Finally, there must be something for the customer to do once they are convinced.
Let's break it down to keep things simple.
Attention
How do you capture the attention of the readers? There are a few major ideas:
Shock
If you do something shocking, you are bound to give it a second look. From the creator's perspective, they have your attention by hook or crook. However, if the shock is more like clickbait, it wouldn't convert customers. A shock can be surprising information or a picture, or anything that's out of the ordinary.
Curiosity
If you see an interesting question (without the answer), it will get you thinking. This is a common promotional strategy for movies and TV shows. The challenge here is to come up with a question that can evoke curiosity.
Relevance
When it comes to relevance, you cannot target a wide range of people. But then again, you do not need to appeal to a lot of people. If your customer base is eager to know and see home decor ideas, a well-designed home decor brochure would be enough to draw attention.
There are more ways of drawing attention as well, but they depend on these three factors tangentially. Once you have the attention, it's time to convert it into interest.
Interest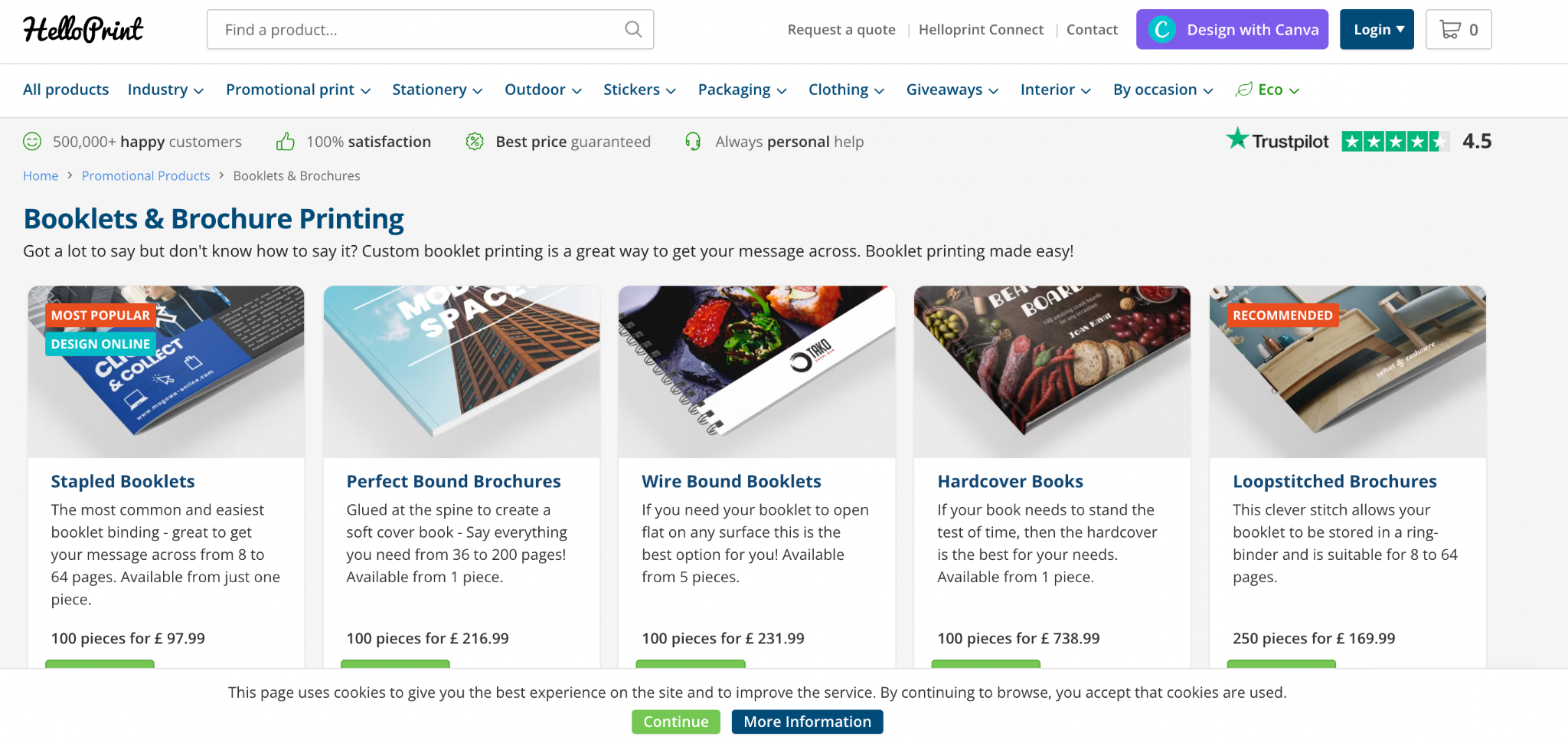 You cannot evoke interest or desire without quality content. Be it the artistic qualities of your images or the sharpness of your copywriting, everything needs to be on point to evoke interest.
Another thing that we overlook is the print quality – the build quality of the brochure, the quality of the pictures, the fonts, and other factors that elevate a brochure's appeal. When you have your hands on a premium-looking brochure, you are more likely to be interested in it. The right commercial booklet printing service is essential to get a high-quality brochure.
Desire
Evoking interest and desire are closely related. However, you can only make your product/service desirable when you can make it accessible. For example, have a sample price chart in your brochure, or the prices of individual items printed. You can also add customer reviews and brief case studies. Once you have created a desire in the mind of the customer, it's time to go to the next step.
Action
Action, or Call to action (CTA), is an avenue for the reader to act on what they have just seen. On a social media post, you can add a link to your website. You can do the same for a blog post or even a YouTube video. But you can't do it on a brochure.
For a brochure, CTA could be a QR code, a website link, or a shop address, or a QR code. Making QR codes online is easy. However, with plenty of options out there, make sure you choose a secure QR code generator by checking online reviews and comparing features. Furthermore, to make it interesting, add a coupon code to your brochure which would give readers a discount. There are several ways to incorporate a CTR in brochures. CTAs are essential for brochures, and not having any is a huge mistake.
3. Understand the tastes and preferences of your customers
Every entrepreneur must know who their customers are – how they live and what they like. You would not pitch to multimillionaires and high school students the same way. Different people react to the same thing very differently, and all advertisements should keep this in mind.
There are many strategies to understand customers – surveys, customer personas, social media analytics, feedback, and more.
Once you have information about your customers, use it to extract their preferences and the things they resonate with. When designing the brochure, keep these preferences in mind and tailor your brochure to appeal to most people.
Conclusion
With these tips and ideas, you can make your brochures the most effective tool in your marketing arsenal. Remember to add personal touches and customizations to your brochures and tailor them for customers.
A good brochure is a permanent marketing asset. You can use and reuse it several times, or keep modifying it every season. The possibilities are endless with brochures.