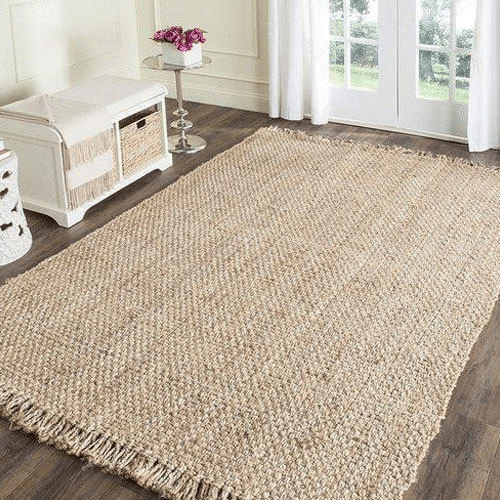 Jute rugs are an excellent choice for many reasons and should be considered in your decor scheme if you want to make a lasting impression. The natural fibre is soft and flexible and is compatible with any type of furniture and decor.
Here are some tips for caring for jute rugs.
Prevent the rugs from curling, to avoid curling, lightly dampen the edges of the rug. If the curl persists, repeat the steps.
Regularly inspect rugs, the foundation of jute deteriorates with age and is susceptible to splits and tears. Old needlepoint rugs and hooked rugs may split along the edges.
Choose a rug that can resist the wear and tear of daily use. Jute rugs are best for rooms with high traffic. They can be cleaned with soap and water, which means that you won't have to spend a fortune on professional cleaning.
Ensure proper spot cleaning is done regularly. Even if you own a pet, it's important to wipe up any stains immediately. If they're not, the stains will soak into the strands and make the rugs impossible to clean.
The History Behind Jute Rugs
The origins of jute rugs go back to the 18th century when textile manufacturers discovered their benefits. They began setting up jute mills. Unfortunately, the 20th century was not so kind to this natural resource, and the industry declined. However, as the 21st century dawned, the jute industry began to rebound. It is now one of the most popular types of rugs in the world.
The history behind jute rugs is fascinating. They're handmade by artisans in India. The fibers are thick enough that the rugs have a low pile height. The natural color of jute fibers makes it a versatile piece of decor. A jute rug can be placed in any room, regardless of the style of the room. If you're looking for a new area rug, consider jute.
The Benefits Of A Jute Rug
Eco-Friendly And Recyclable
The Cream woven rugs made of Jute have several benefits. One is that they're eco-friendly, recyclable, and anti-static. These characteristics make them a good option for rooms that receive high traffic. They're also cheaper than other rugs. If you have a family with pets, jute rugs are also a good choice. And, if you're looking for a low-maintenance rug, jute is a good option.
Complements Interior Design Styles
Another benefit of jute rugs is that they complement a wide variety of interior design styles. For example, they blend well with modern, minimalist, and farmhouse styles. Also, since jute comes in many different shades, you can choose from several different colors that will suit your decor. A jute area rug is an excellent grounding piece if you're planning on adding patterned furniture or wallpaper to your room.
Adds Warmth To The Room
A jute rug is an excellent choice for a living room. Its natural fiber adds warmth to the room and is great for attracting guests. As living rooms are the focal point of any home, jute carpets help to make them a warm and inviting place to gather with family and friends. These rugs also add beauty to the space by matching the existing furnishings in the room. These rugs are also added as a beautiful base for falling asleep. Sometimes, if you want or need to sleep on the floor, you can sleep on the rugs to get faster sleep.
Affordable
Another great advantage of a jute rug is its affordability. Its affordable price tag and durability make jute rugs one of the hottest home decor pieces. Moreover, jute rugs are also environmentally friendly and are made from renewable resources. This makes them an excellent choice for the home. And, jute rugs are also a great way to express your artistic side!
Ways To Use Jute Rugs In Your Space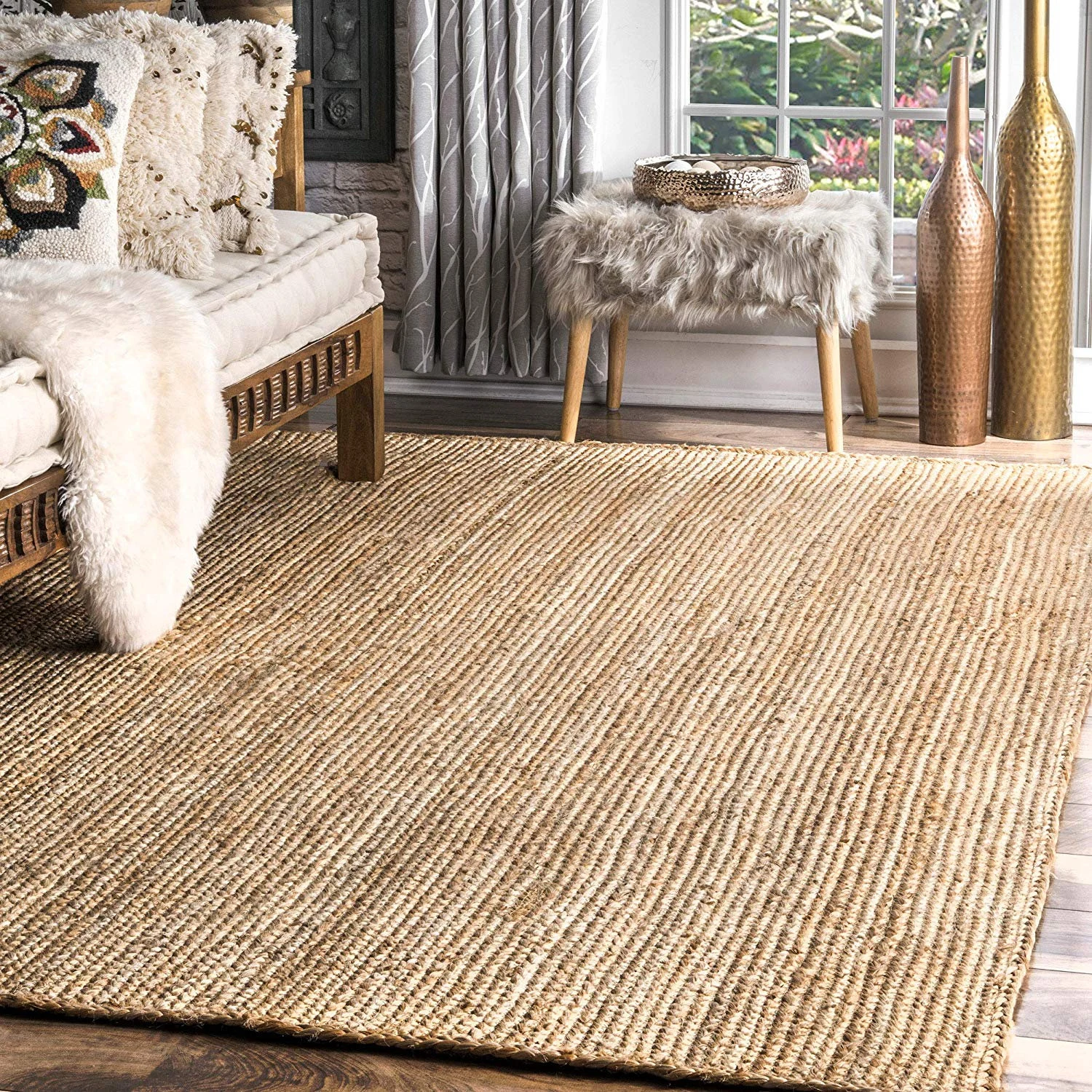 Frequently Clean Them
The open weave of jute area rugs makes it easy for dirt to settle beneath them. Shake the rug frequently to loosen embedded dirt and debris. You can also hang the rug over railings or use a rug beater to remove stubborn spots. If you're not comfortable shaking the rug, use a dull knife to scrape off the surface of the floor. Once this is done, you can vacuum the rug.
Use It In Homes With Coastal Design Aesthetic
One of the most common uses for jute rugs is in homes that have a coastal design aesthetic. But they're also versatile enough to fit in with many other design styles. For example, you could layer a jute rug under a bigger area rug to add extra coverage. If you'd prefer to keep your jute area rug understated, you can layer it on top of a larger rug to give the space a more balanced look.
Lay It On The Floor With Hard Surfaces
Another way to use jute rugs in your space is to lay them on a floor with a hard surface. If you have reclaimed wood floors, the jute will add a layer of comfort and warmth. This type of rug works well on basement floors and in rooms above garages. In addition, it's a great choice for high-traffic areas. A jute rug is durable enough to withstand heavy foot traffic.
Use It In A Dining Room
For a dining room, a black jute area rug will work best centered under the table. You'll want to leave enough room on both sides of the rug to ensure that chairs rest comfortably on the rugs. You can also layer a jute rug under a black one to create a small sitting area. Just remember to add a small black rug elsewhere in the room.
Vacuum Your Jute Rug Twice A Week
Cleaning a jute area rug is easy as long as you know how to handle it. Vacuum it at least twice a week, and you should be able to get rid of the majority of stains and dirt. If you have a spill, you should always blot it with a clean white towel or paper towel. Never soak a jute rug in water, as this will make the material discolor. If the spill is persistent, you can use a mixture of equal parts white vinegar and water.
Lastly
Jute rugs are a popular choice for coastal retreats and Byron-inspired interiors. They have a natural, lustrous golden tan color and feel great underfoot. They come in a variety of shapes, sizes, and textures. Here are some ways to incorporate one into your home. Celebrate summer with a jute rug. We hope these tips will inspire you to bring a jute rug into your home this summer!