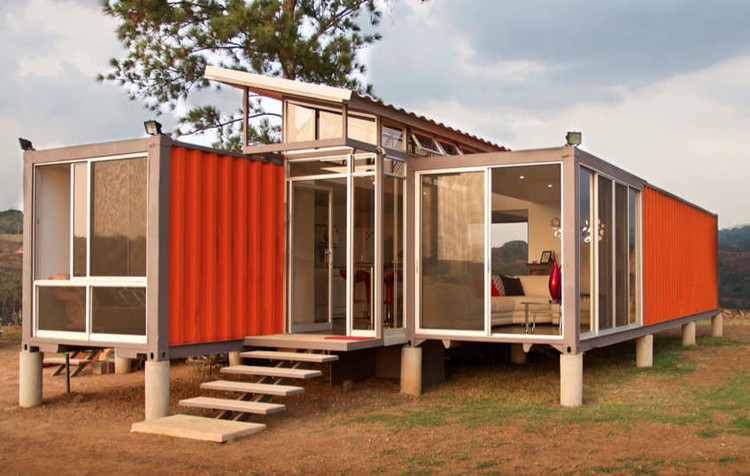 Shipping containers are widely utilised in the shipping industry for freight transportation. However, equally as helpful in its field, this extremely beneficial technology has been known to be recycled and repurposed in a variety of imaginative ways outside of the sector.
If you are looking for a shipping container for sale, you may want to reuse it. Let me give you some ideas.
Cafes
People today want to experience something new when they go out, and this involves not just the food but also the dining experience. Because of their appearance and size, shipping containers are an excellent alternative for building unique restaurants, cafés, and other shops!
Because they are portable, you can take them everywhere. Shipping containers may even be converted into art exhibitions. Don't stress if you want a more permanent structure; a cargo container may also work. You can get one from EVEON containers.
Schools or classes
Container schools have become a notable trend in impoverished regions of the world, where establishing a typical school structure can be costly.
These classrooms aim to deliver the same level of education as any other developing country in the globe by utilising renewable energy sources. This is a lovely example of a shipping container school.
Office spaces
Another inventive technique to make use of possible spatial constraints is to use shipping containers as office spaces. Shipping containers have been converted into office premises. When built in a stacked fashion, they may be highly productive and roomy.
Portable toilets
Portable toilets have traditionally been made from shipping containers. These containers may be used as portable toilets to assist preserve cleanliness and hygiene.
At special events or outdoor sites, shipping containers are frequently used in this manner.
Workshops
Due to a lack of room at home for work-related seclusion, the trend of employing multimodal shipping containers as substitute workstations has emerged.
The containers' optimal design completely meets the needs of experts who use these altered wonders, proving to be beneficial.
Indoor farming
A shipping container may be utilised as an inside garden as well as an excellent garden shed. Crops which aren't tough and durable enough to survive outside may be housed in this sturdy box. Furthermore, because containers can be stacked on top of one another, you may utilise them to grow more food crops in less area.
Emergency hospitals
Similar to an ambulance, but far more. Changing shipping containers into hospitals that function as mobile residences is a true feat of modern engineering.
Studio
Some creative people and artists like to work from shipping containers as their private workspaces. They provide a large studio area, and the containers may frequently serve as an art gallery open to the public, with pieces of art on exhibit.
Swimming pool
Several shipping containers have been utilised as swimming pools for residences or communities, however, this is not as popular as some of the other uses. Because of their sturdy structure and depth, some of the bigger shipping containers make ideal swimming pools.