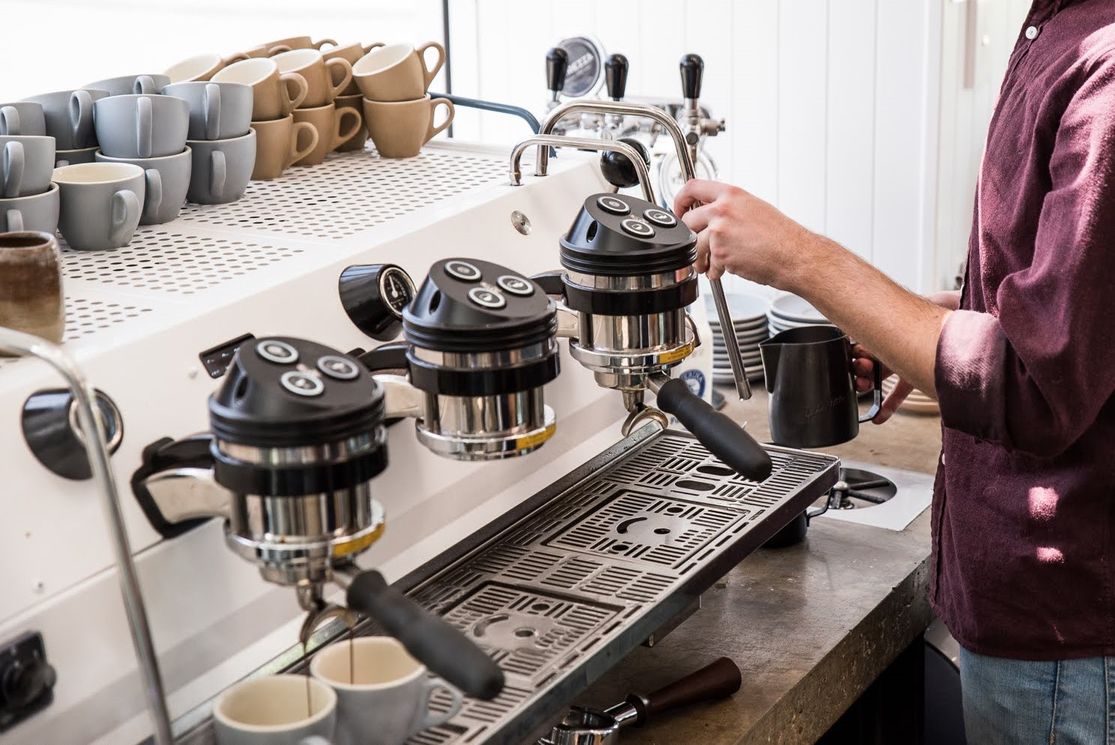 To make a great espresso, you'll need patience and a desire to learn. You will be impressed by the incredible features of appliances like an Italian espresso machines, whether you want a manual espresso maker, a fully automatic model, or something in between. For most coffee drinkers, the term "espresso" conjures up images of Italian culture.
Unique Features of a Good Italian Espresso Machine
Pressure Pump
The pressure pump is the most critical component of an espresso coffee maker.
The minimum pressure needed to make espresso is typically 9 bars. A more efficient pump allows for a finer grind, releasing more coffee flavor, but it also increases the risk of over-extraction.
It would be best if you avoided cheap espresso machines with a "reciprocating" pump. They're inexpensive, noisy, and might generate extremely high pressure.
Boilers
The espresso water is heated in the boiler. Temperature fluctuations are much greater in a thin stainless steel boiler compared to a brass boiler. Boilers are usually made of aluminum, brass, or stainless steel.
Since aluminum is economical and light, it is used in most low-end models. It's ideal for short single shots because it heats up quickly. Steel retains heat for longer, making it suitable for brewing multiple shots.
Brass, like steel, retains heat for a longer period. Brass is commonly thought to be the best metal for temperature stability out of all the metals. Another factor to remember is the size of the boiler. Smaller boilers (3-5 oz.) warm up quickly and are suitable for 1 or 2 cups. However, they take longer to recover and may not maintain the same heat as large boilers. The bigger the boiler, on average, the more expensive the unit will be.
A heat exchanger boiler is used in more costly espresso machines. These extract water for brewing and steaming from various boiler parts, allowing steaming to occur immediately. The steam feature on an espresso machine without a heat exchanger boiler typically takes 20 seconds to 1 minute to activate.
Espresso machines that use a thermal block to heat the water should be avoided. In terms of temperature stability, thermo blocks cannot compete with a real boiler.
Portafilter
Until brewing, the coffee is placed in the portafilter. Since the coffee's grind and tamp are so critical, the portafilter's design significantly impacts the quality of espresso generated by semi-automatic machines.
The pressurized portafilter and the commercial-style portafilter are the two styles. They typically have a diameter of 49 to 54mm and are made of aluminum. They allow the espresso to be made without being concerned about grind fineness or tamp pressure because they prevent water from flowing out of the portafilter until the proper amount of pressure has formed. The disadvantage is that they obliterate all real crema.
Commercial portafilters have a 58mm diameter, allowing for a wider surface area to produce espresso. They rely more on the grind and tamp pressure to provide the resistance through which the water flows, but if used correctly, they can produce espresso comparable to that served in most coffee shops.
Learning to make espresso using a commercial portafilter takes patience. For maximum longevity and heat retention, they should be made of forged brass.
What You Need to Look for When Purchasing an Italian Espresso Machine?
Price
Before purchasing an espresso machine, compare the prices of various brands.
Work within your budget; if you choose anything that is too inexpensive, its longevity will be limited. Selecting an expensive espresso machine can force you to dig deeper into your wallet. Other machines, on the other hand, are very cheap and have unrivaled reliability.
The Frequency or the Number of Times You Brew
It's also essential to think about how much you'll be using your Italian espresso machine. If you only need one for your home, you might consider a single or small dual boiler. If you need a large dual boiler for commercial purposes, a large single boiler will suffice.
A Machine That Grinds Well
It's best to know what flavor you prefer before choosing a grinder (conical or flat burrs).
Not all grinders will produce the same rich flavor as a café. To find the best fit, visit your favorite café and ask about the type of grinder they are using. Instead of focusing solely on the name, consider the burr and product type.
Dimensions
Consider the size of the unit before buying it whether it meets all of your requirements. Select a coffee machine that will fit under your kitchen counter without taking up too much space.
Taking a look at some Italian Espresso Machine Reviews will help you figure out what would work best for you.