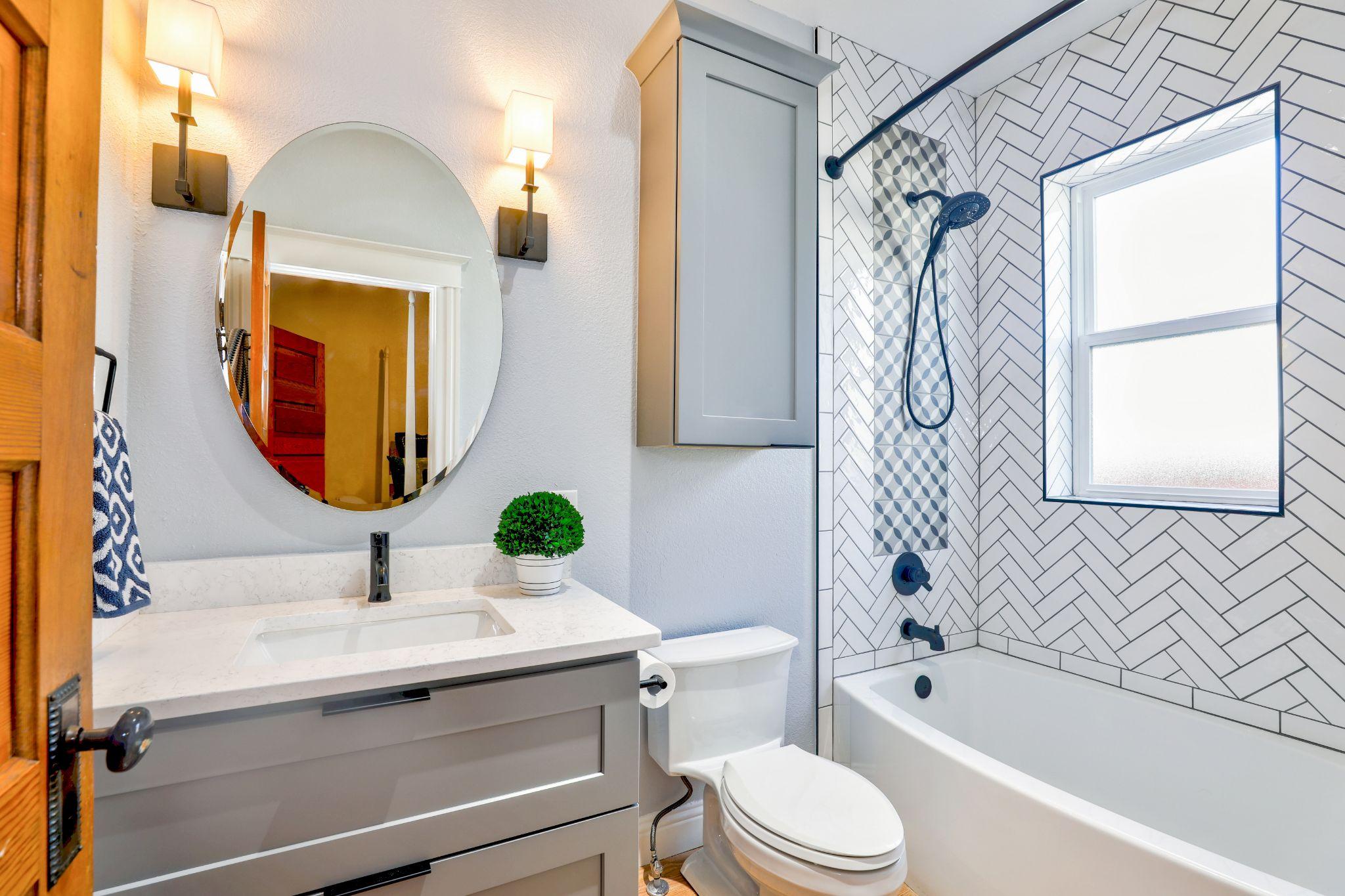 There is something special about remodelling homes. It is the best opportunity for significantly increasing the value of your home. Nevertheless, remodelling your home sweet home will also provide you immense happiness. And when it comes to bathroom remodelling, homeowners are compelled to take extra care of the initiative.
It is evident that whenever we find ourselves in a fancy bathroom, we feel ecstatic, calm, and confident. If you are thinking about remodelling your bathroom with premium furniture products, you'd be overwhelmed to learn about the choices. You stand the opportunity to choose from plentiful stunning designs like freestanding vanity, recessed lighting, etc.
Before you head over to undertake the bathroom remodelling project, make sure you plan things well. Your bathroom must have all the requisite amenities and fixtures that suit your needs. You're bound to achieve your bathroom remodelling goals by carefully planning, selecting and executing.
Table of Contents
9 Quick Hacks for Transforming Your Bathroom in an Exquisite Way
Plan and Create a Budget
Ask Yourself About the Type of Bathroom You Desire
Sketch and Develop a Layout
Never Overlook Ventilation and Drainage
Give Importance to Lighting
Select Durable Fixtures
Think About Amenities Like Bathtub
Consider Adding Luxurious Amenities
Choose Hidden Tank Toilets
To Conclude
9 Quick Hacks for Transforming Your Bathroom in an Exquisite Way
If you are thinking about selling your home after five to ten years, we'd suggest you renovate your house entirely. It will not only provide your happy place with a completely new look but also increase its value. So before you head over to plan for your home renovation project, kindly go through these planning tips.
However, if you plan to remodel your bathroom, this article is for you. Even though subconsciously, you will be attracted to bathrooms that have been thoughtfully designed. So you need to install the right furnishings that will be functional and provide value.
Since you will have to consider various things for planning your bathroom renovation, we have narrowed things down. Through this article, you will learn the most vital hacks for transforming the looks of your bathroom. Keep on reading to prepare yourself before undertaking the bathroom remodelling project.
Plan and Create a Budget
Since you have taken the initiative of remodelling your bathroom, make sure you keep all your dreams alive. So it would be best if you considered having proper planning and creating a budget within your potential. Even though bathroom remodelling projects can be expensive, they will provide you with significant benefits in the long run.
Ask Yourself About the Type of Bathroom You Desire
Bathrooms can be designed with various sizes, shapes, and layouts. There might be greater chances of not wanting to alter the type of bathroom. But even if you do, take a look at the available options: traditional standard bathroom, full bathroom, and half bathroom.
Sketch and Develop a Layout
After planning the type of bathroom you will need to meet your requirements, you can sketch and develop the layout. Keeping your existing structure intact, consider positioning the amenities wherever you like. Maybe you can consider converting your half bath to a full one.
Never Overlook Ventilation and Drainage
Ventilation and drainage are the most critical parts of your bathroom, and it requires extra attention. Since bathrooms are prone to dampness, adequate ventilation is essential. It will help maintain the good health of your bathroom and prevent moulds from growing on the walls.
On the other hand, you should build the drainage system well to keep your bathroom hygienic. Ensure that all the water used in your bathroom is adequately drained and no residue is left behind.
Give Importance to Lighting
Your bathroom is a small space doesn't mean you will not require much lighting. And considering lighting fixtures will not burn holes in your pocket for sure. Installing the correct lighting will allow you to enhance the look and utility of your space considerably. So make sure you take care of both natural and artificial lighting.
Select Durable Fixtures
Bathrooms are the most used places in your entire residence. So the materials endure lots of wear every day, like coping with all kinds of changes in temperature and significant changes in humidity. On the other hand, bathrooms are to be cleaned regularly to withstand harsh chemicals.
And that is precisely why you need to invest in purchasing high-quality materials for fixtures and furnishings. So with durable materials, your bathroom will look new for a longer time and retain its beauty. For tiles, try picking out non-porous tile designs, especially porcelain.
Think About Amenities Like Bathtub
You can quickly think about installing a bathtub during the bathroom renovation project. You might have second thoughts if you do not have ample bathroom space. But if you do, why not take the full advantage of availing yourself of a luxurious bath right in your home?
Consider Adding Luxurious Amenities
Since you are looking forward to remodelling your bathroom, you will surely not stick to the traditional looks. So maybe you might consider adding a few luxurious amenities, thereby making your bathroom look unique. Here are a few modern bathroom additions that you might like to implement.
Freestanding Vanity: Installing a freestanding vanity in your bathroom will allow you to keep all your things organised. Moreover, you need not make any additional drillings or nailings to implement this furnishing. You can position it at a convenient corner or place it inside your washroom.
Heated Floor: How about having a warm floor in your bathroom where you can place your feet after a winter shower? This small luxurious amenity will create a significant difference in your enjoyment. It will be a bit of an expensive investment, but there is nothing better in this world than your happiness.
Wall-Mounted Amenities: Installing wall mounted cabinets and washbasins are the plus point of modern bathroom designs. It will help open up the floor space and make a dramatic difference to the looks.
9. Choose Hidden Tank Toilets
Cisterns concealed within the walls of your bathroom are immensely beneficial in several ways. It doesn't utilise the space outside the wall and remains deep seated inside. The hidden tank toilets are helpful because of their space saving design. These concealed storage vessels are way better than the traditional ones.
Moreover, this will perfectly suit your taste of modern and contemporary bathroom designs. However, the cistern will not be easily accessible whenever the inner system requires attention. And to some extent, routine maintenance can be complex. So make sure you purchase high-end models with durable functionalities and less maintenance.
To Conclude
Whenever you are remodelling your house or your bathroom, keep the resale value in your mind. But it is also advised to prioritise your use first and then consider the selling value. Lastly, we hope these quick hacks will help you transform your bathroom's looks.