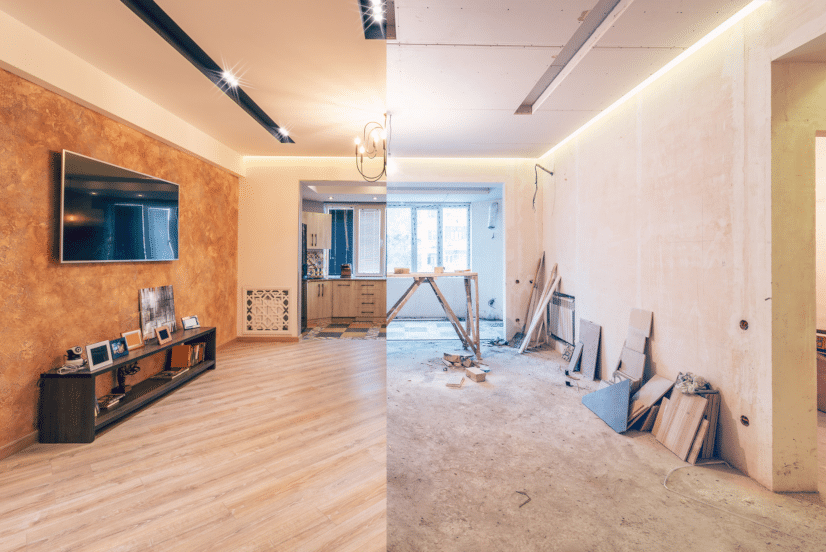 Are you one of the many homeowners who are planning a major home renovation project? Now might be the perfect time for you! There are many reasons why you may want to renovate your home. Maybe you're tired of the way it looks, and you want to give it a new look. Maybe your home is outdated and needs some repairs or upgrades. Or perhaps you need more space and want to renovate your home to add on a new room or floor.
No matter why you're renovating your home, it's essential to plan the project carefully. Planning can help make the process go smoother and help avoid any problems or surprises. Here are five tips you can use for planning a major home renovation project:
Decide what you want to achieve
Before you start planning your renovation, take some time to think about what you want to achieve. What are your goals for the project? Do you want to update the look of your home? Add on a new room or floor? Upgrade your appliances or finishes? Make your home more energy-efficient?
Once you have a goal in mind, you can start thinking about achieving it. If you're looking to update the look of your home, you may want to consider hiring a designer. If you need more space, you may want to start by drawing up some plans for an addition.
Set a budget
It's essential to set a budget for your renovation project and stick to it. This will help you avoid any surprises down the road and make sure you stay on track financially. When setting your budget, be sure to include everything, from the cost of materials and labor to permits and fees.
It's also a good idea to save up some extra money for unexpected expenses. No matter how well you plan, there will always be some surprises during a renovation project.
Choose the right team.
When planning a significant renovation project, choosing the right team of professionals is important. This includes your contractor, designer, and other professionals you may need. It would be best if you interviewed multiple professionals and got quotes from each one before you decide.
Be sure to ask plenty of questions and get references from previous clients. And always read the contract carefully before signing.
Plan for disruptions
A major home renovation project can be pretty disruptive, especially if it's a big one. Be prepared that you may not be able to use certain parts of your home during the renovation and that there may be noise and dust everywhere. If you have small children or pets, you may want to consider finding a temporary home for them during the renovation.
You can use a reliable roll off dumpster service for trash removal. This will help keep your home clean and organized during the renovation and make the process a lot easier. Disruptions can be frustrating, but try to remember that they will eventually end. In the meantime, do your best to cope and stay patient.
Stay organized
One of the best ways to stay organized during a renovation project is to create a plan. This will outline the steps of the project, who is responsible for each step, and what deadlines need to be met. It's also helpful to create a budget and timeline to track your expenses and keep track of the project's progress.
Planning is the key to a successful home renovation project. By carefully planning everything out, you can avoid any problems or surprises down the road. You'll also be able to stay organized and on track financially. So if you're thinking about renovating your home, be sure to start planning now!
We hope these tips have been helpful. Should you have any questions, please don't hesitate to ask us. Thanks for reading!