Whether you just entered the farming industry or have been operating your small farm for some years now, it's necessary to be in the know of what essential tools and equipment to prepare for and invest in. After all, these tools can make farming more convenient for you while expediting trivial manual tasks. Fortunately, you can save your time, energy, stress, and costs with the use of these pieces of equipment.
Managing a small farm doesn't require complex and high technology tools and machinery, unlike agricultural or commercial farms. The key is to shop for the correct small-scale equipment that's suitable for your needs and farm tasks. While there are so many offerings in the market today, this guide will help you prioritize the most helpful farm tools and equipment that will aid in making your small farm more efficient.
To get you a head start, consider the following necessary equipment:
1. Tractors
When one mentions "farming," most farmers of different scales would almost automatically associate it with tractors. This can be considered one of the must-haves for farms of all sizes. Farm equipment such as tractors comes in various sizes and is highly versatile. There's no question that you'll want to choose the one with the appropriate horsepower and hitch rating to perform the intended work you are planning on using it. The key is to consider the capacity and quality before purchasing impulsively based on its aesthetics or brand.
There are different kinds of tractors. For instance, tractors with two wheels, called walk-behind tractors, have the feature to affix various attachments, such as hay balers and rototillers, seeders, wagons, and bed shapers. There are also tractor loaders that can be used for moving different substances like dirt, gravel, soil, manure, and so on. This equipment is also commonly used to dig grounds. They can haul pallets, stacks of hay, or level areas with box blades. Needless to say, a tractor can perform farm tasks beyond your imagination.
2. Pick-Up Truck
There are many micro-farm ideas that can generate high income. But these micro-farms will require vehicles for daily operations. You may notice how many farmers would own a pickup truck so they can load lots of things on the back to be used for the farm. Having a pickup on your farm can be one of the best long-term investments you can make. They're regularly used as your vehicle service every day as you travel back and forth to your farm. Construction materials, feeds, fertilizers, firewood, and sod are all hauled in these trucks. Not to mention, you can even let livestock ride your vehicle because of the ample space at the back.
Depending on the model, condition, and type of pickup truck you have, they can serve you for long years and help with many farm tasks. The key is to find the best vehicle that satisfies your budget and needs. A pickup truck can have a topper to keep all your farm things and livestock dry during the rainy season. Consider this feature when buying the ideal pickup truck for your farm.
3. Trailers For Livestock
A livestock trailer is necessary if you plan on raising farm animals. Picking them up and dropping them off will be an issue. While a pickup truck is an effective and convenient option, a trailer is intended to have more volumes of animals to move or travel.
Nevertheless, livestock trailers aren't just for hauling livestock, you can also use this vehicle for hauling farm materials like wood, hay, grass, plants, and trees. It's also an option, to start with a small horse bumper trailer if you want to save money. You can later upgrade to a larger size and a sturdier quality if you're ready to scale up.
4. ATV Or UTV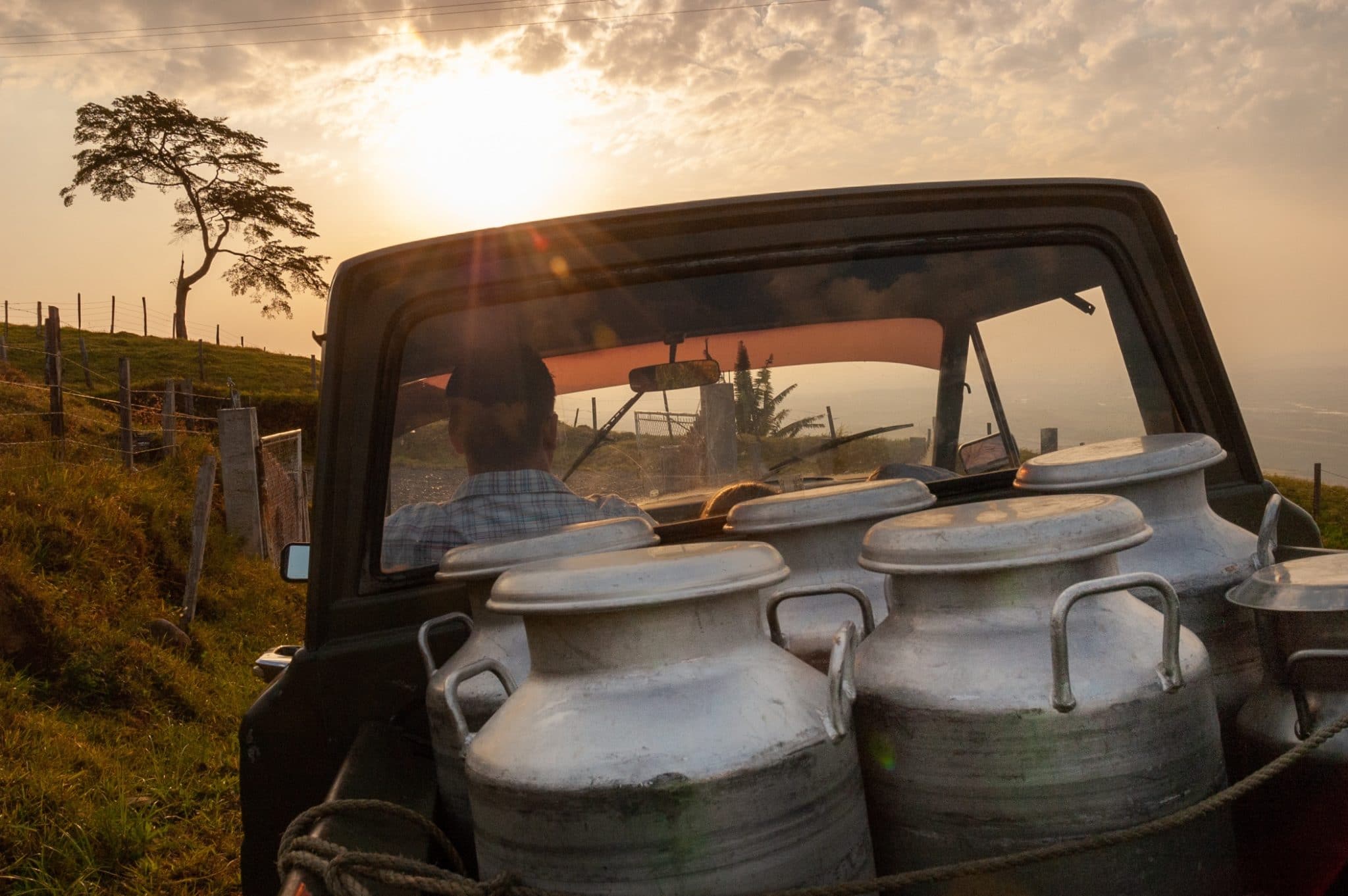 A small farm needs to own a few models of all-terrain vehicles (ATV) or utility terrain vehicles (UTV). Aside from being fun to use, they can save you time from walking around your farm area to do your daily tasks. This equipment also helps you carry small to medium-sized farm tools easily. They can pull small trailers that can be connected with a wide range of attachments.
Utility vehicles are way bigger than ATVs and can offer benefits similar to a pickup truck. They can drive on many different terrains and are also fit for off-roads. When your small farm is a bit wider for an ATV to be moved around, it's best to go for a UTV instead.
5. Wagons
Hay can be easily moved with a farm wagon. This is another must-own tool for your small farm. Despite the fact that you may not need to haul hay, a wagon can still be used for other purposes. The wagon can serve similarly to the bed of a truck but it can be used in versatile manners. It can be manually moved or towed by a truck. Wagons can handle light to heavy items, so you don't have to use physical strength to move them from one place to another.
Conclusion
Aside from the need to be updated regarding the latest trends in farming, they also need to invest in tools and machinery to efficiently accomplish tasks that a small farm requires. Your requirements may differ depending on how much land you have or what you're growing on your small farm. Hopefully, this basic guide above will show you what necessary farm tools and equipment to prioritize to boost the productivity of your farming venture.