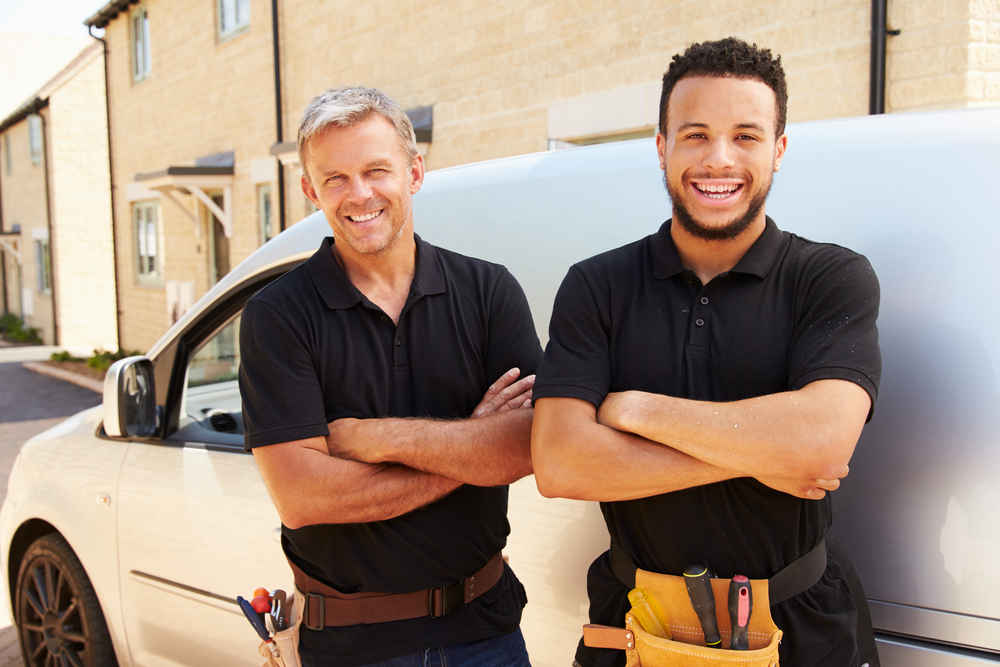 Becoming a self-employed tradesman has a number of advantages, from being your own boss and enjoying a better work-life balance, to potentially earning more money and picking your own customers. Do you have a practical set of skills and the drive to go solo? Then a career as a self-employed tradesman may be just the ticket.
That said, becoming a self-employed tradesman is a lot easier said than done, which is why we've created a guide to doing so. Covering everything from the qualifications you need to the tools you require, it's sure to give you the best possible chance of succeeding.
Get the right qualifications and experience
Like with any occupation, being a self-employed tradesman requires experience and the skills to successfully complete jobs alone and to the requisite standard. In terms of qualifications, you should aim to get an NVQ in your chosen field, whether it's in plumbing, plastering or something else. These courses go from levels 1 to 5, meaning you can gain greater expertise at each level.
Once you're qualified, it's crucial that you gain experience, with temporary or contract work great places to start. Check out sites like grafternow.com and mybuilder.com to find these types of opportunities. You should also look to develop some general business skills seeing as you'll be your own boss. Learning about everything from accounting and market research, to HR management and data analysis will set you up for success.
Choose a business structure
The next stage is to choose your business structure, which impacts aspects such as your tax liability, the insurance you require, and how much administrative work you'll have to do. The four main types are:
Sole trader
Becoming a sole trader gives you total ownership and responsibility over your business, meaning you can keep all profits as income. However, you will have to pay income tax and national insurance on it.
Overall, sole proprietorship is a straightforward, low-risk business structure, making it ideal for those just starting out. Though, unlike with other structures, you will be personally liable for any business assets or liabilities, as a separate business entity isn't created.
Limited company
Here you have a choice between launching a private or public limited company. The former limits you to 50 shareholders, and the latter enables you to trade shares on the stock exchange. While being a public company gives you greater capital, you'll have less control over your business.
All in all, a limited company structure gives you a tax-efficient income and more ways to raise capital. Because they operate as distinct legal entities to its directors and shareholders, you'll only be liable for company debts up to the value of your shares.
Partnership
A partnership involves multiple individuals sharing the responsibilities, risks and costs of running a business. That said, tax and national insurance are paid on each partner's share of its profits over a tax year. Ownership and control is split between the partners with fewer legal obligations considering there's no need for a corporate tax return.
Limited liability partnership
In this set up, your private assets are protected in the same way as in a limited company, with liability restricted to the value of the shares held by you and your partner. Although this structure lets you have as many partners as you'd like, at least two need to file annual accounts. What's more, as opposed to standard partnerships, every partner must file their own personal income tax, self-employed tax, and estimated taxes.
Obtain the right insurance
Regardless of the trade you specialise in, you'll be faced with certain risks. This could be anything from working at height, using dangerous equipment, or simply making a mistake that results in you being sued. Consequently, it's essential that you buy the right insurance to safeguard your business financially in such situations. This will save you from paying out if you're ever sued or lose money because of things such as theft, injury or illness, with your insurer covering these costs. What's more, a comprehensive insurance policy can help you attract customers by showing that you're trustworthy.
While the individual policies you need are specific to your business, there are certain covers all tradesmen require. One is public liability insurance, which protects you against injury or property damage caused to third parties. As noted by insurance expert Tradesman Saver: "Having public liability insurance could be the difference between your business flourishing or going bankrupt. There's no telling when an unpredictable accident will take place, and if your company has to pay damages for causing injury or property damage, you could be put in serious financial trouble."
Another vital cover is employer's liability insurance, which is required by law if you have employees. While other crucial covers include tools insurance, professional indemnity cover and business contents insurance.
Purchase quality tools and equipment
The old adage that "a workman is only as good as his tools" has a lot of truth to it, so be sure to buy some quality tools and equipment. This includes everything from handyman essentials like hammers, caulking guns and wrenches, to any other equipment your business will need, such as computers, storage and a printer.
Once you've got everything you need, it's crucial that you keep it safe and sound. After all, you wouldn't be able to run your business without your tools and equipment, so take steps to prevent them from being stolen or damaged. For instance, you'll want to invest in a secure toolbox for your tools, ensure your vehicle is secured with things like an alarm and an immobiliser, and don't skimp on insurance, as this will help you recoup money if the worst comes to worst.
Market yourself
In order to put your name out there and get business, you'll need to market yourself. There are so many ways you can do this, from traditional methods like adverts in local papers and on the radio, to digital methods such as social media advertising and promoting your website using search engine optimisation (SEO) techniques.
It's also a good idea to network by doing things like taking part in trade shows and speaking at events. This will not only help you find people interested in working with your business, but will allow you to meet with other tradesmen and exchange ideas, as well as recommend jobs. This knowledge and advice can be worth its weight in gold for new businesses.