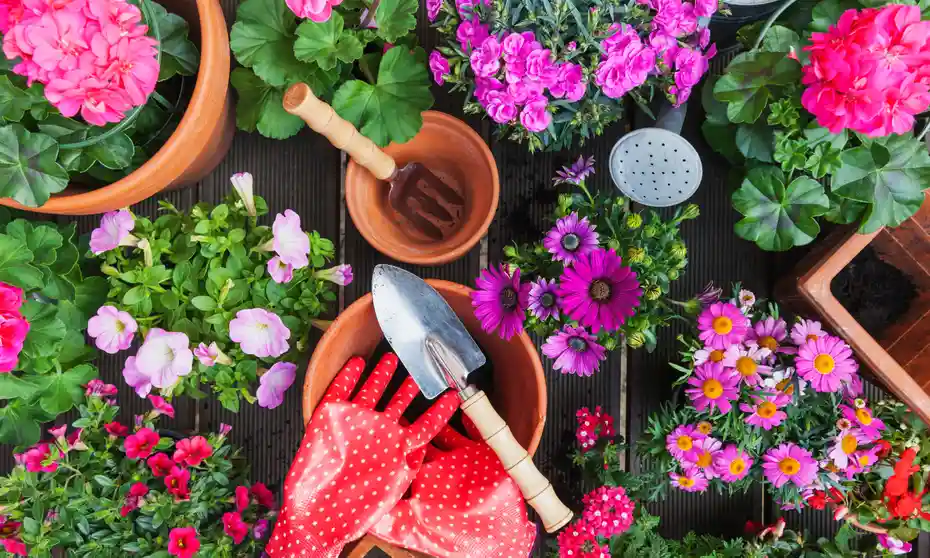 At this time of year, our lawns may be looking a little worse for wear. Unfortunately, while spring is on the way, we aren't out of the woods yet. But don't panic; there are several straightforward techniques to restore your lawn after the winter and get it ready for April.
Preparation
Having your lawnmower maintained throughout the winter ensures that it will be ready for the first mow of the season. However, chipped or dull blades may harm the grass, and you may wind up with more issues than you began with. You may also use our Winter lawn care ideas to assist you to minimize winter damage to your lawn and give it the most excellent chance of reviving in the spring.
Remove the muck with a brush
When the temperatures drop, and your favorite lawnmower is securely tucked away, lawn maintenance may – and should – fall a little. While we can't go on with our regular spring/summer garden habits, there are a few things to keep in mind to ensure a smooth transition into spring.
Debris and leaves may accumulate on your lawn over time and, if left unattended, can create difficulties. If they are allowed to persist, your grass will struggle to breathe, and moisture will build up, causing fungal development. Set aside time each week to swiftly sweep away any undesirable build-ups, and your grass will benefit considerably come spring.
Allow your grass to breathe
After cleaning all of the dirt and leaves from your lawn, it's time to aerate it. Aerating your grass is a simple but efficient technique to renew it after the winter, and assist in relieving some of the strains on it. In addition, this will allow your grass to breathe and increase drainage, making a soggy lawn less probable when the spring rains arrive.
All you need is a garden fork to get started! Begin by inserting the garden fork into the soil surface, wriggle it back and forth, and continue the procedure throughout the lawn. Making these holes will create pockets of air in the soil, allowing nutrients to flow down to the roots readily.
Lawn Diseases
No matter how hard we try to prevent them, Lawn illnesses are a fairly regular occurrence and will rear their heads from time to time, particularly during and after winter. Rain, sleet, and snow may contribute to your winter grass problems. Snow mold and red thread are the most prevalent illnesses your lawn may encounter throughout the winter, but happily, they are simple to cure and should not cause any long-term harm if appropriately treated. You can even invest in some quality lawn seeds or grass seeds to tackle the lawn disease problems.
Bare patches
After the fallen leaves have been blown away by a storm, you may see a few bare patches on your grass. After diligently maintaining your grass the previous spring and summer, this might be distressing to see. Not to worry, a simple overseeding will have your grass ready to go. We suggest deferring this stage until March, when temperatures routinely approach 10 degrees, and you will get the most outstanding results.
Follow these steps to make your garden ready for Spring
Although the weather in Germany has made us feel as if we are still in the depths of winter, there are some tell-tale signs that spring is on its way. The sunsets later; birds may be heard singing in the morning, and daffodils have begun to reveal their bright yellow crowns.
And, although we may be ready for a shift in the seasons, is your garden? Follow these tips for getting your garden ready for spring.
A good spring cleaning
Tidying up the garden may seem to be an endless task, but it shouldn't take long if you do it regularly. Spring clean in your garden in the months leading up to spring can go a long way toward making you feel ready for the seasons ahead.
Starting with a pleasant, clean blank canvas can make your other spring tasks much more straightforward. Take the opportunity to clean your yard of any fallen debris or bits and pieces accumulated over the winter, including storing any tools and toys that aren't utilized regularly. Wet heaps of leaves on your lawn may also cause illness, so remove them as soon as they begin to accumulate. Sow the fresh grass seeds into your lawn to cover the patches and invest in some good fertilizers.
If you have any sheds, patios, or fences, now is a beautiful time to give them a power hose blast or a brush down with your garden brush to remove any moss or algae build-up. This will make them seem more pleasant, but it will also enable you to see any damage that may have occurred to them during the winter.
That takes us neatly to our next point.
Fixer Upper
If your fences, wall climbers, or sheds were damaged during the winter, now is the time to repair them and bring them back to life so that your buildings can withstand another year. Whether it's tightening screws or increasing the support around them, this will ensure that any spring storms don't do too much damage. And if you want to raise your garden game, give your fence or shed a new coat of paint since nothing screams spring like a newly painted fence!
While you're busy mending things, take a quick peek inside your toolbox to ensure that everything you depend on throughout the spring and summer seasons is in excellent working order. Replace or repair any damaged equipment so that it is ready to go when the time comes to utilize it!
Organization is essential
When you start pulling equipment out of a cobweb-infested shed, it's a beautiful opportunity to get a bit organized and clean the inside of your shed so that your tools remain in excellent shape while you store them there.
Sheds may often become a dumping ground for items that don't have a home, but before spring arrives, you should take the time to reorganize your shed. An excellent suggestion is to use transparent boxes to keep everything nice and tidy while packing. The most significant part is that you can still see where everything is, making it simple to locate items when searching for them!
Conclusion
When it comes to preparing for spring, setting aside time to plan what you want to accomplish in your garden can get you started in the right direction. So, whether you intend to overseed some barren spots, sow some fresh lawn seed, plant a completely new lawn, or add a wildflower patch to your yard, you should plan ahead and purchase your lawn fertilizer or grass seed before sowing season. The same is true with wildflower seeds; if you get them now, you'll be ready for an early spring sow that will reward you with a flowering show in early summer.