Today, if there's one common theme in life for people across the world, it's being more proactive about disinfection. As the world battles with the Coronavirus, there has never been a more important time to dial up our self-protection measures, which includes paying attention to cleanliness and hygiene, to keep ourselves and our families safe.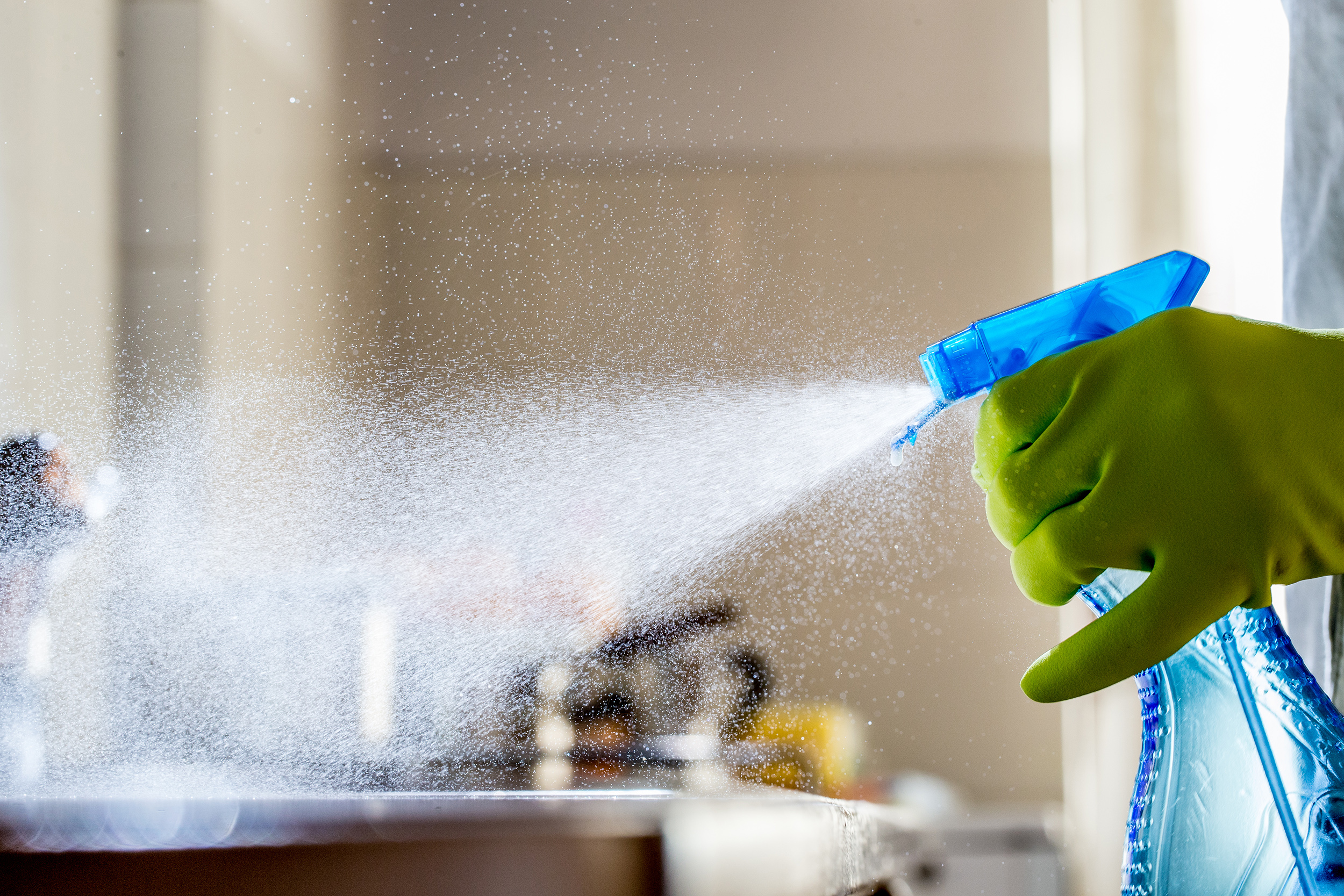 However, it's no longer enough to clean our homes the way we used to. According to a recent study, the COVID-19 virus can stay active in the air for up to three hours and survive on certain surfaces such as cardboard and paper for as long as 24 hours, and on plastic and metal for up to 72 hours. Because the risk of contamination is so high, you must apply the right disinfection techniques — which is different from regular cleaning — in order to keep your household as germ-free as possible.
Cleaning vs. Disinfection: Know the Difference
Understanding the distinction between cleaning and disinfection is a major step forward in maintaining a hygienic and safe environment in our homes, especially during this time. So let's start with the basics.
Cleaning: It is the act of removing dirt, grime, organic matter, and germs (to some extent) from surfaces. Cleaning alone is not enough to get rid of viruses and bacteria; it only reduces their number on a given surface.
Disinfection: It involves the use of chemicals to kill germs and pathogens on surfaces. But this process does not necessarily remove dust, dirt, and organic matter, which can hinder the job of disinfectants.
Right now, it's necessary to both clean and disinfect your home. Particularly for high-touch surfaces such as kitchen countertops, door knobs, handles, keyboards, and phone etc., this two-step process must be followed frequently.
Here are some important tips to make sure you're thoroughly and safely disinfecting your home.
1. Use disinfectant products that are listed in the Australian Register of Therapeutic Goods (ARTG) for use against COVID-19. This ensures they are effective and will live up to their claims. See the approved list of disinfectants here.
2. Read the instructions on the label to make sure you're using the product correctly. Pay special attention to:
Whether it recommends pre-cleaning the surface
The concentration in which to use the product
The application method
Contact time (how long you should keep the product on the surface to achieve optimal disinfection)
Hazard warnings
3. Clean any visibly dirty surface with soapy water or detergent prior to disinfecting it. In fact, it is best to do this step even if the disinfectant package doesn't explicitly state the need to pre-clean.
4. In the absence of a disinfectant product, a bleach solution (by mixing 5 tablespoons of 5.25–8.25% bleach per gallon of room temperature water) or 70% alcohol solution can be used for disinfecting.
5. Always wear gloves while carrying out any type of cleaning or disinfecting procedure. If you're using disposable gloves, make sure to discard them after every use. When using reusable gloves, keep a pair aside solely for this purpose. Wash the gloves and your hands thoroughly after each cleaning.
Use quality gloves for cleaning. Better yet, get medical-grade disposable gloves for this purpose. This way, your mind is at ease, knowing that you're getting the right level of protection you need.
Besides putting these tips into practice, it's also a great idea to invest in more intensive, professional-grade house cleaning if needed. If you are in Sydney, Australia, there is a number of reputable companies offering the best house cleaning Sydney has to offer. After all, where the health of your family is at stake, an extra layer of protection never hurts!