While we all know that big, unethical corporations are mostly responsible for the planet's carbon footprint, and in effect, global warming, all of us should still endeavor to do our part in caring for Earth. After all, it is the only home we have and the benefits of having a healthy planet will be shared by all of us, anyway.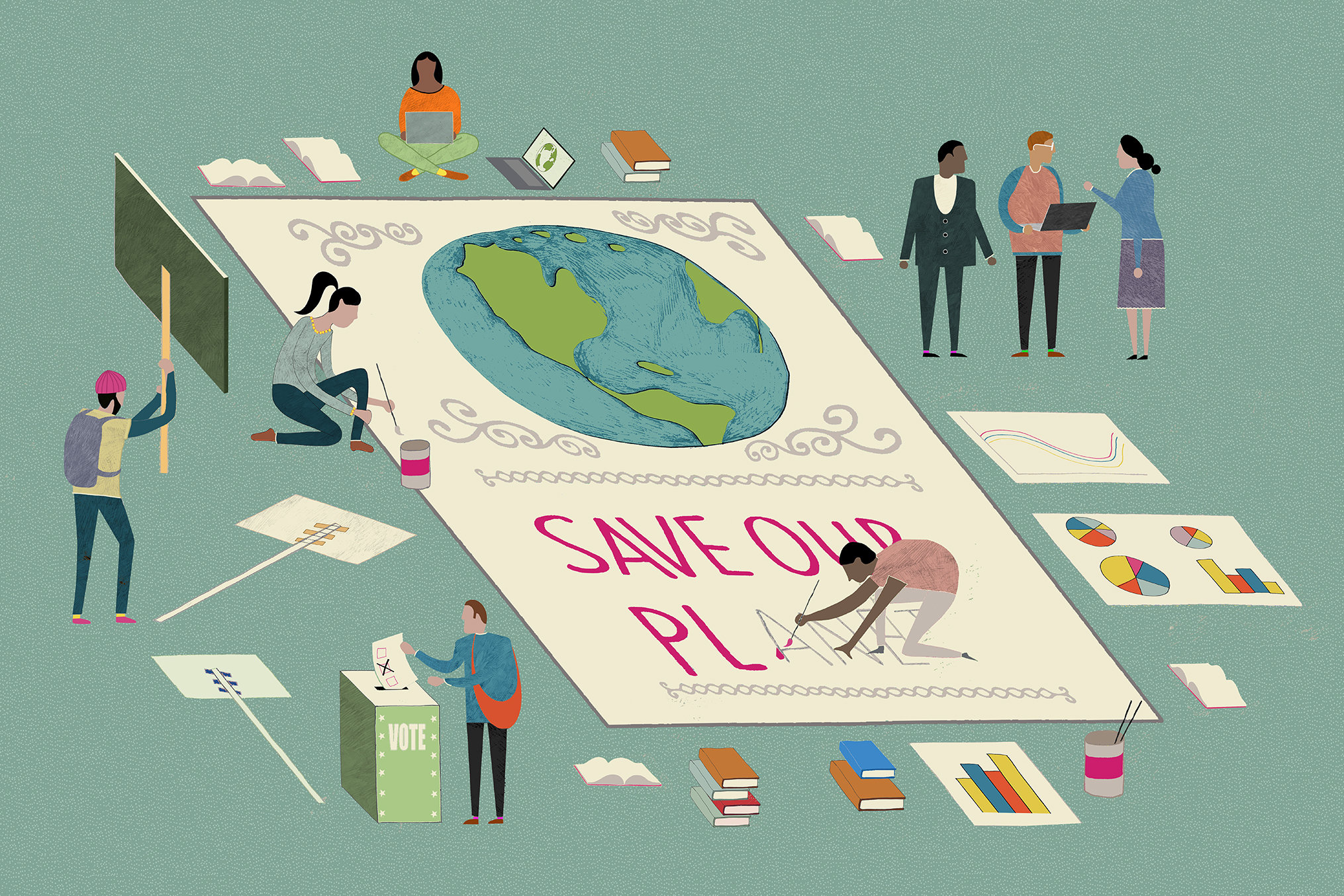 Now, here are some ways you can reduce your own household's carbon footprint.
One of the least recognized and celebrated ways to reduce greenhouse gas emissions is to use water more efficiently. Did you know that 3% of the world's power is used to pump, clean, and deliver water? So yes, conserving every drop of water that is delivered to your home is a great way to help reduce energy consumption. Reuse water as many times as you can and do not leave any leaky faucets unfixed for more than a day.
Dependence on single-use plastic is truly one of humanity's greatest pitfalls, which is ironic because it is actually very easy to live and survive without ever using single-use plastic. Come to think of it, there are a lot of better, sturdier alternatives to it, especially for your storage needs.
Just use reusable Tupperware or glassware for food. As for your beverage needs, just skip the straw or invest in a metallic or wooden one if you really need to use a straw. Whenever you get takeout or food deliveries, be explicit that you don't want any disposable utensils.
If you're still using conventional, fossil-fuel energy, the least you can do is use the power conscientiously. Try not to use any artificial light in the daytime, and do not leave any appliances plugged in and turned on when not in use. Finally, do not run your washing machine or dishwasher until you have a full load so you won't be using as much electricity.
Keep in mind that generating traditional power requires burning fuel, which creates and releases a lot of carbon into the air. So you want to minimize your consumption as best as you can.
Find ways to tap renewable energy
Finding it hard to reduce your energy consumption further than you already are? Then you might want to consider just cleaning up your energy source instead. Instead of asking "How could I further reduce my energy consumption?", maybe you can start asking, "Am I eligible for community solar?"
At this point, if you find yourself asking, "What is community solar?" Well, know that it is one of the best ways to get renewable energy into your home without the hassle of having to buy solar panels and having them installed on your roof. This method will only require you to set up a subscription with a nearby shared solar farm, and you can start your guilt-free consumption of clean, environment-friendly power at home.
Biking, walking, or jogging short distances to the store, the mall, or even to your office is infinitely better for you and the environment rather than driving everywhere. Remember that transportation accounted for more than 25% of total greenhouse gas emissions in the U.S. in 2018. Compared to any other sector or factor, vehicles ended up contributing the largest chunk of harmful emissions, and you most definitely don't want to be a contributor in this.
Pollution and excessive garbage are inextricably linked with the greenhouse gas emissions from resource extraction and disposal. So you have to be conscious of the waste you produce from home. Every time you feel like throwing something that has outlived its usefulness, assess first if there is any way you can upcycle it. Otherwise, maybe it can be donated or given away before you allow it to take space in a landfill.
Switch to energy-efficient gadgets
Finally, it couldn't hurt to switch to more planet-friendly gadgets and appliances like manual lawnmowers to really keep your carbon footprint under control. Using LED bulbs that do not require as much electricity as incandescent bulbs are good, too, in terms of reducing not just your consumption, but the costs against you, too.
Hopefully, these tips on how to reduce your household's carbon footprint can help you live a more intentional life from now on.