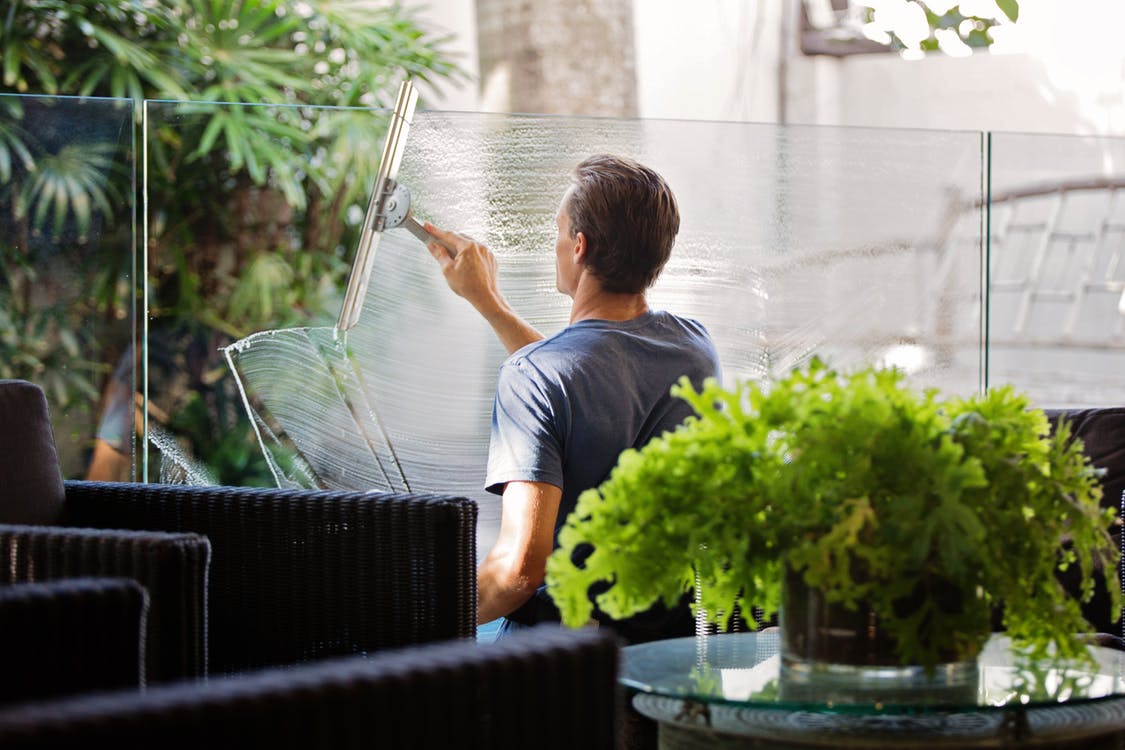 In all the hustle-bustle of life, homeowners don't get time to look after their homes. You might vacuum once a week, but it is not enough to keep the house prim and proper. In addition to the floor, you have to spruce up the kitchen cabinets and bathrooms. Believe it or not, but a tidy house is not only pleasing for the eyes but also helps the brain relax and unwind. As the spring season is around the corner, you will soon notice flowers blooming and birds serenading.
What if your home still feels like a mess, stuck with winter blues? The windows jammed with snow, and dirty glasses can hinder your sight to fascinating spring sunsets and evenings. If you don't want to miss out, consider going on a spring-cleaning spree. In many countries, spring cleaning is a tradition that allows people to freshen up their homes and brace themselves for the upcoming seasons.
As we bid goodbye to winter, it is finally warm enough to open windows and let the fresh air inside our homes. Likewise, you can take out the patio furniture to enjoy evening tea with green gardens and budding flowers. If you don't have much idea about spring cleaning, let us give you a head start. Here we share a few tips and tricks to help you out with cleaning in this spring season.
De-Clutter the House
As you begin the cleaning process, it is time to put all those boots and long coats inside the closet. Similarly, put away all winter essentials because you won't be needing them anytime soon. However, if cupboards are already overflowing with your belonging, find some alternates. If you are residing in New Hampshire, you can easily find affordable storage in Rochester and store your winter essentials.
These storage units are accessible 24/7, which means you can grab your belongings any time you want. Likewise, if there is any extra furniture or decoration, you may store it in the storage space. In addition to decluttering the house, it will help you get rid of all the junk.
Spruce Up Kitchen & Bathroom
Undoubtedly, every home's kitchen and bathroom are a mess. Therefore, don't forget to hit these trouble areas in your spring-cleaning spree. Start by wiping down the kitchen cabinets, shelves, and throw away old items. If you have stainless steel cutlery or appliances, use steam cleaners to avoid any chances of scratching. Once the kitchen seems tidy, grab your cleaning kit and head over to the bathroom. Firstly, change the shower curtains and replace your exhaust fan to ensure proper ventilation. Also, go through the cosmetic and skincare drawers and get rid of all expired products.
Look After the Wooden Floors
Almost every person believes in mopping the floors without realizing how it could ruin them. Exposing the wooden floors to water can make them lose shine in a few months. Hence, use a broom to get rid of all the dirt and debris. Similarly, you can also wet-clean them once every two months with a cleaner spray. It will avoid water damage while improving the durability of your wooden floors. Moreover, use furniture protectors to avoid scratches and excessive wear and tear.
DIY Cleaning Solutions
Nowadays, most cleaning solutions only have chemicals and dangerous compounds. As a result, more than cleaning, they impact the texture and product quality. Thus, create your cleaning solution for this spring-cleaning spree. You would need some water, lemon, essential oil, rubbing alcohol, and natural dish soap. You can add all these ingredients to a spray bottle and wipe the surface clean.
It will maintain the granite and marble countertop texture and won't cause any harm to the kitchen appliances either.
Clean the Toilets
Although cleaning toilets is not on anyone's bucket list, they deserve a deep cleanse once in a while. Begin by smearing toilet cleaner to the bowl and let it soak. Spray the exterior of the toilet with an all-purpose disinfectant to get rid of the germs. Next up, use a scrub sponge to clean the surface while using cleaning gloves and face masks since toilets have a lot of bacteria and germs.
Freshen Up Windows
As snowy and rainy days are over, it is time to let sunshine draw through the windows. Hence, get rid of all the debris and dirt from the window's nooks and corners. Instead of wiping down with water, use a glass cleaner to remove spots and streaks on the glass. Use a microfiber cloth to ensure the cleaner doesn't leave any marks behind. Besides this, lower your blinds and shades to dust them with a duster. Also, finish off the cleaning by vacuuming the fabric shades and drapes.
Unclog the Drains
Is the water taking forever to drain? Unclogging drains and sinks seem like an uphill battle. If you frequently encounter this problem, try creating a vinegar and baking soda mixture. Otherwise, you can attack the blockage with boiling water or use a plunger. Once you have unclogged the drains, adopt healthy cleaning habits. Avoid disposing of garbage and food particles in the sink. Likewise, don't throw away tissue papers, plastic, or hairs in the shower drains.
Prepare Patio Furniture
With the warmer season on the horizon, it is time to get your outdoor furniture ready. All those chairs and tables sitting in the backyard need deep cleansing to brush off the sticky dirt. You can add some dish detergent to a bowl of warm water and wipe down furniture with a sponge. After this, spray the area with water and then let it dry. Don't forget to cover the corners and nooks since that is where all the dirt accumulates.
Deep Cleanse the Refrigerator
You might be placing things in the fridge but cleaning it once in a while is essential. Hence, pull out all your interior shelving and wash them with warm water. You can also use dish soap to remove all the food stains. Likewise, take out all sauces and jams from shelves and clean them with a sponge. If you have drawers inside the fridge, pull them out and realign all the vegetables and fruits.
Wrap Up
Although everyone is super busy in their lives, spring cleaning is crucial for hygiene and healthy living. It doesn't mean you have to overwhelm or exhaust yourself with all the cleanings; instead, take things step by step. You can begin decluttering the house, spruce up the kitchen one day, and clean the fridge the other day. Likewise, you can complete the smaller tasks such as a window or toilet cleaning in one go.