Window tinting has been around for quite some time, but it has only recently started catching on. Window tinting is applicable for pretty much any type of window out there. People get their home windows tinted, office windows, and even their vehicle's windows tinted. Tinting a window is a quick and easy way to increase the aesthetics of your window while also making them more practical.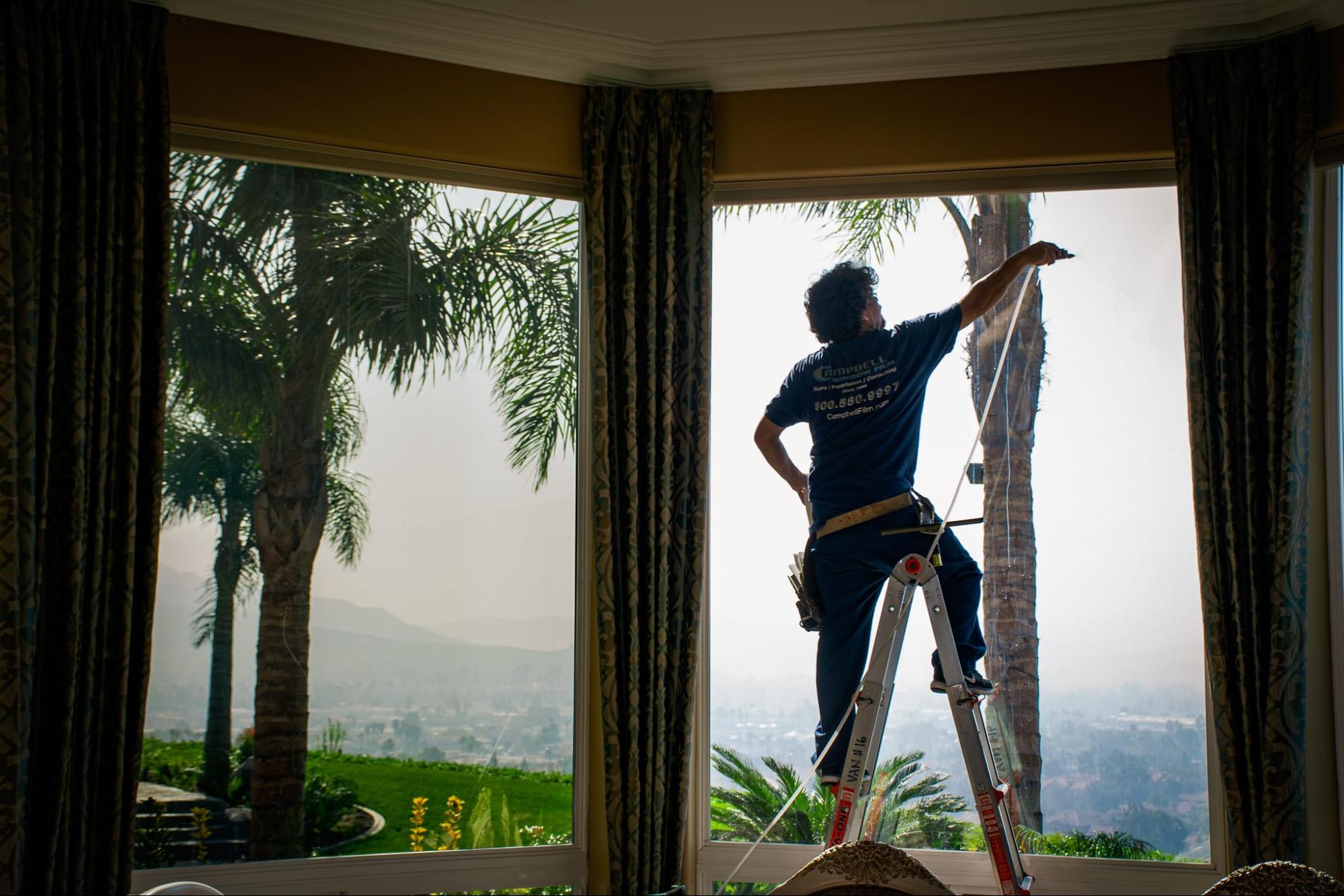 Aside from aesthetics, the most popular reason to get your windows tinted is to increase privacy by making it harder to see through your windows and to reduce energy loss through your glass surfaces. Window films are available in so many options, you can get basic films that help with privacy. You can also go for textured films that help change the look and feel of your windows. You can seek out the best window film installers in Birmingham to get help in picking your window films and having them installed as well.
Why Get Your Windows Tinted?
Like we mentioned before, there are loads of reasons to get your windows tinted. You may want to increase your privacy or maybe you just want to change how your windows look. Let's go through some of the most common reasons for getting your windows covered in film.
Aesthetics
You would be surprised by just how much of a difference can your windows have on the rest of your building or car. Windows help add character and personality. Changing how your windows look by even a little bit can really breathe new life into the overall look and feel of your building or vehicle. And since window films come in so many flavors, you have a lot of design choices at your disposal. You can go for films that give your windows a frosted or textured look, or you can stick with something simpler. Window films can be used to make designs and cutouts on your glass as well.
Comfort
Window films do more than just look good. They can help create a more comfortable interior by managing energy loss. In the summers, window films can stop excess heat from the sun from getting inside through your glass. They can help make your vehicles 60% cooler during summer. And in the winters, they slow down the rate at which your interior energy leaks out through your glass panels.
Window films help with interior temperature management, and they also keep you safe from harsh sunlight. You can enjoy natural sunlight while indoors without having to put up with glaringly strong sunlight.
Protection From Sunlight
Sunlight can upset interior temperature and also do damage over time. Ultraviolet (UV) rays in sunlight can be bad for your furniture, floor, and your skin. It can cause gradual damage that can ruin your interior over time. Window films can help reduce UV exposure by blocking up to 99% of harmful UV rays from the sun. The best thing about window films is that they do this without having to completely stop natural light from illuminating your interior spaces.
Security
Certain window films are able to increase the durability of your glass as well. In case your window glass gets damaged, window films can help hold it in place. This makes it harder to break through a window. Also, by making it harder to see what's inside your car or building, window films can decrease the chances of someone trying to break in and steal your stuff.
Privacy
Window films are a great solution for increasing the privacy of your interior space without having to compromise on your view or your supply of natural sunlight. Window films become less transparent when they are exposed to light. What this means is that the side of your window that's getting more light will become harder to look through.
During daytime, your windows will look opaque from the outside while remaining transparent from the inside. During nighttime, the opposite will happen; your windows will become opaque from the inside and transparent from the outside. Their ability to maintain privacy goes down during nighttime.
Energy Savings
Windows can really upset your interior climate. This is because glass lets heat pass through it. In the summers, your windows can leak in heat that can affect your interior climate. And in the winters, heat from your interior can get leaked out. What this does is upset your interior climate control. Your air conditioning will work more to maintain your temperature and as a result, your energy costs will go up.
One way to minimize energy loss through your windows is to get double panel glass installed. While this is incredibly effective, this kind of glass is incredibly expensive as well.
Window film can help reduce the amount of energy that leaks through your window glass. Quality window films can actually help reduce your energy bill by 40% in the summers. In the long term, window films can help you save a lot of money by reducing the amount of energy you spend on maintaining your interior climate.
Cost Effective
Window films can do a lot and at a very good price point. They can change the look and feel of your windows, increase privacy and safety, and also help with energy savings. They are an all-rounder solution that can eliminate the need to get your glass replaced. You can use window films to have intricate designs made on glass surfaces as well. Having a business logo or design etched on a glass panel can be incredibly expensive, window films provide a far cheaper alternative to this.
If your glass panels are looking old or scratched, you can always cover them up with window films. This will give your glass panels a brand new look without you actually having to get your glass replaced. Window films have a ton of benefits that make them worthwhile. They can help you vastly improve the look and functionality of your windows at a very low cost.