Whether you're interested in starting a construction or renovation project, one of the most important things you need to do is finding an experienced company to take care of the work on the site of your project. It may seem easy, after all, there are plenty of contractors dealing with renovating and building both residential and commercial properties out there but unfortunately – not all of their services are equally worth your money.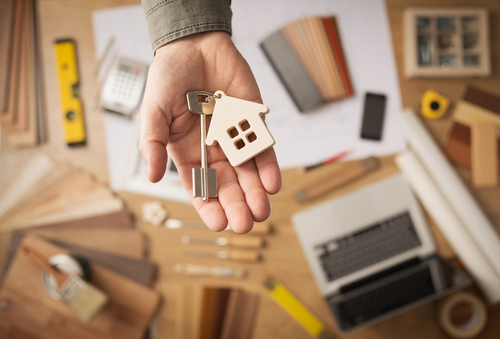 You can learn a lot about a company by asking around or simply searching for reviews posted by their previous clients online. That's why you should never just choose the very first contractor you find without knowing anything about their experience, reputation and work ethics. Of course, it's always a good idea to look for recommendations among your friends and colleagues – if you know someone who has just finished renovating their home and is very satisfied with the results, don't hesitate to ask for the contact details of their builder. However, if that's not an option for you, you're left with browsing local ads both in newspapers and online to find offers suitable to your needs. But what are the things you need to consider when comparing contractors? What are the questions worth asking and qualifications worth looking for?
Reputation and experience
It's only natural that you expect to receive a quality service in exchange for the money you're investing. But renovation projects can get messy and complicated because there are many things that can go wrong with them, that can surprise both you and your contract. And in such a situation, it's important that the person in charge has enough experience and specialist knowledge to deal with such issues at hand without delays and further complications. That's why experience should definitely be high on the list of things to look for in a renovation company. Ask about their area of expertise, examples of their previous works and try finding reliable testimonials from former investors.
Costs
Different contractors may price their work differently, even in regard to the same type of project. The reason for this is simple – the final cost of construction and renovation works is influenced by many factors, including the quality of the materials used in the project or the use of the latest and most innovative technologies and equipment. That's why it's always a good idea to ask a few companies for a quote before making the final decision in order to compare not only costs but other important details as well (e.g., estimated time for completion, any additional costs etc.). It may be difficult to realistically plan your renovation budget without any previous experience and knowledge about the inner workings of the industry, but finding a reliable building estimator can help you plan your expenses more effectively.
Terms and arrangements
If you want to avoid any unpleasant surprises later on, make sure that all of your expectation are completely clear right from the beginning. You shouldn't hire a contractor without going through the details of the project first – there's a chance that the type of work you have in mind isn't really in their area of expertise and, in effect, you may not be able to get the results you're after. Therefore, it's very important that both sides know exactly what they are agreeing to when signing the contract and that the contract itself contains terms agreed by both parties. Another thing to ask the contractor about is the warranty – does the contractor offer one? And if so, what does it cover?
Finding the best renovation company for your project can be tough. You want to turn your ideas into reality and create your dream home, but at the same time, you don't want to overstretch your budget and wait months before seeing your project come to life. Always compare available offers, but instead of focusing solely on the final costs, try picking a trustworthy contractor who can do the job well.