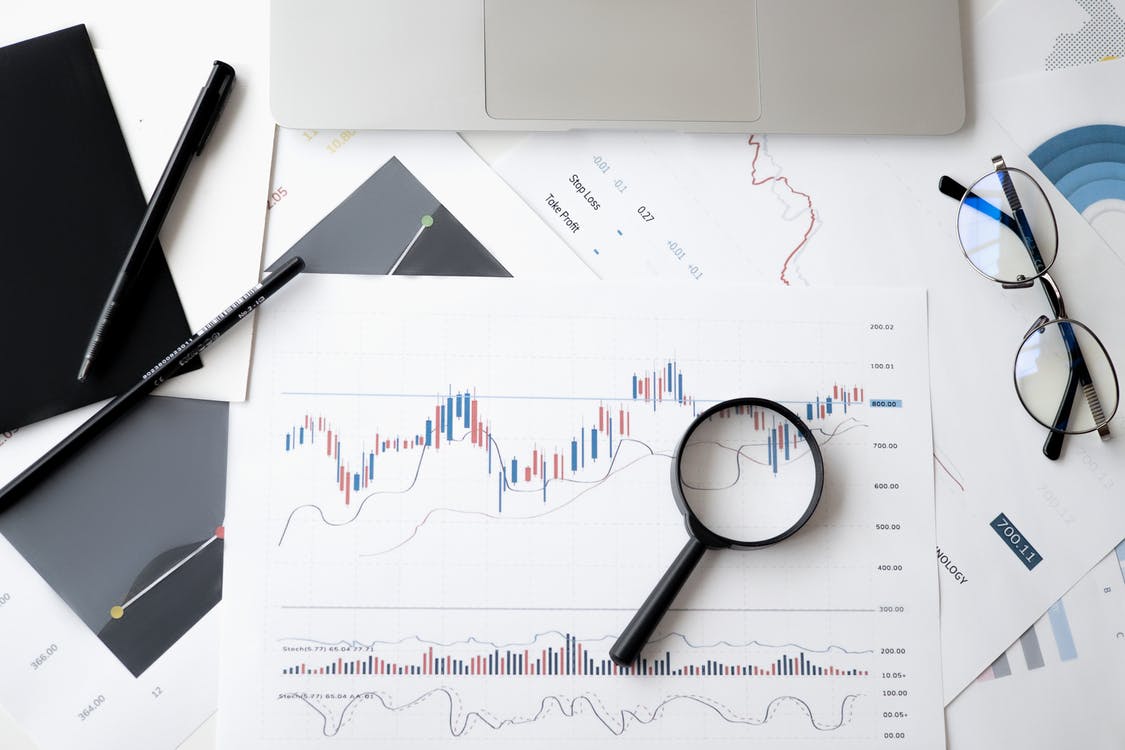 When you become a business owner, specially for the first time in your life, there will be lots of stuff on your to-do list. From employee to inventory management, there is a lot that goes into running a successful business. However, there is something that will ultimately decide your business's survival- Your finances. How you manage your money will play a crucial role in deciding whether or not your business stays afloat in the future. For such purposes, you will need a bank account, as it is a surefire way to keep track of your daily expenses.
That said, you might already have a personal account that you utilize to keep track of your personal expenses. However, using it for business-related purchases is a big no-no. Although it might be okay to do so when you're a small business owner, as your business grows and turns into a billion-dollar corporation like you always imagined, you will need to open up a business account.
It's important to understand the difference between a business account and a personal account as both have particular benefits for particular situations. In this article, we'll take a detailed look at the "what" and "why" of business account vs. personal to know which one is right for your business.
The Difference
As mentioned before, a business checking account is suitable for business-related transactions, while a personal checking account is perfect if you're a consumer. With a personal checking account, you can make purchases using a debit card, write checks, pay your bills, and manage your income and other personal expenses. With a business checking account, you can make vendor payments, pay for business-related utilities, accept business payments, etc.
Some checking accounts cater to particular business structures such as sole proprietorships, LLCs, partnerships, and corporations. Also, a business checking account might have features such as merchant services or wire transfer and allow you to accept payment via credit cards. Furthermore, a personal checking account has a lower fee than a business one,
At first, the differences might not seem significant. However, they will certainly impact your financial decisions and the amount of time you spend managing your money. You can always open up a free checking account  with a bank of your choice after acquiring more information about business and personal accounts.
Is It Okay To Use Personal Accounts For Business-Related Expenses? 
Well, probably not! There are numerous reasons why not using a business account for business-related finances can be more disadvantageous than advantageous. Firstly, if you're utilizing financing software to manage your business-related expenses, having a personal and business account in one place will make it more difficult to identify individual transactions. The software won't differentiate between your personal and business transactions and will download a unified banking report. You will have to go through the hassle of manually organizing and separating them.
Moreover, using your personal account instead of your business one for business expenses will make filling business taxes more complex, whether you are working with a CPA or accountant or file them yourself. Generally, your CPA or accountant will ask for your business's profit and loss report, which the accounting software generates. However, suppose you've got your personal transactions, such as grocery store expenses, utility bill payments, or car payments, mixed up with your business transactions. In that case, it will take some time for your CPA or accountant to untie the knot so they can file your taxes properly. Such a thing leads to errors and presents a risk of being audited by the IRS.
A Few Reasons To Open Up A Business Account
If you run a business under the corporation or LLC business structure, you'll be considered a separate entity from your company. Hence you'll have to open separate accounts for both your personal and business transactions. Listed below are a few reasons to open up a separate account for your business.
1. It Will Help You Improve Your Business Credit
Are you aware that any company also has a business credit report? Some loan lenders will look at these scores when you're applying for a business line of credit or loan. However, if you don't own a business account or a business credit card, you won't have any credit history. Utilizing a business credit to pay for business-related expenses and paying your business credit card bills on time will allow you to improve your business credit score.
2. You Need To Have A Business Account To Use Merchant Services
If you want to offer your customers the ability to pay for products using credit and debit cards, the merchant service provider will ask you to open up a merchant account. It is a particular type of business account that allows you to accept payment through debit or credit cards. Not to mention, doing so will allow you to track your account's receivables more efficiently and in one single location.
3. People Give Money To Businesses, Not Individuals
Credibility is another reason to have a business checking account. People will feel more comfortable giving you their hard-earned cash if you're running your business as a separate entity. In addition, when you file a state-issued DBA (doing business as) form, you will be able to accept payments under your business's legal name. Moreover, you might have to present this document to the bank teller when opening a business bank account.
4. It Will Help You Acquire Financing
If you ever want to apply for a credit card or a small business loan, you might need a business checking account to do so. Forming a positive relationship with your bank will pay dividends when applying for a loan. Furthermore, if you're a long-term customer of a specific bank, you might get better interest rates than newer customers.
Conclusion
Having a business checking account will help make paying taxes, accounting, and financing a whole lot easier. You don't need to earn money or show profit (well, in most cases) to open up a business account. In fact, opening one should be the first thing on your mind when a business idea pops inside your head. However, some banks do require that you fulfill a few contractual agreements. So, ensure that you read all the terms and conditions and choose a bank that offers you the best services and rates.