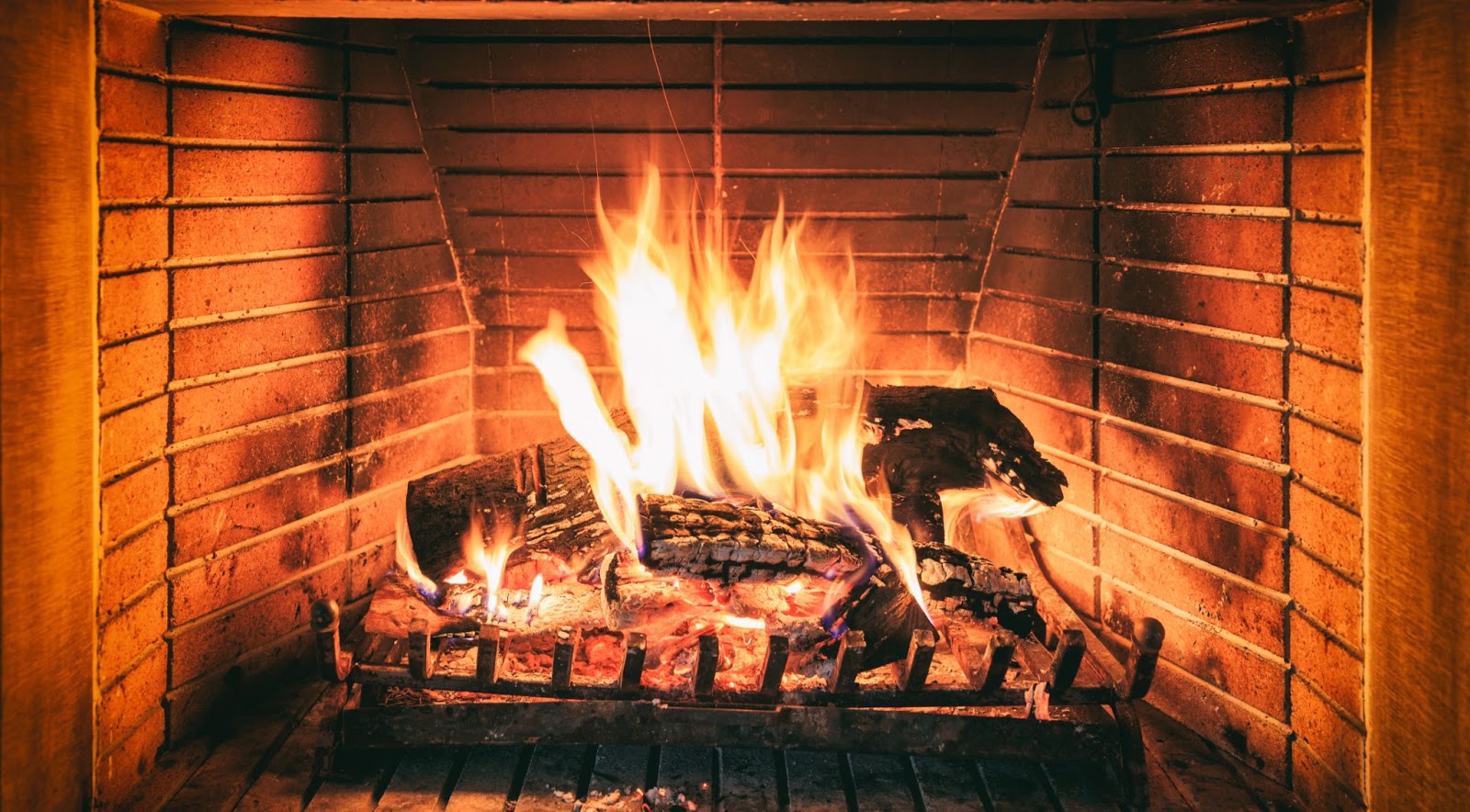 Where's high temperature, adequate heat protection is needed. That's where the high-temperature paint comes into play. Let's take a look at how it works, what types there are, and how to choose the best paint for a given application.
What makes fire burn?
For a fire to occur, the so-called deadly "fire triangle" must be completed. The three components are: fuel, heat, and oxygen. If you want a fire to die out, you need to eliminate at least one of those three from the equation. Fire can very easily spread (e.g., by wind), causing huge damage way past its original starting point. This makes it very important to fireproof any material that's close to a heat source.
How does the heat paint work?
High-temperature paints, or simply heat paints, create a fire-retardant layer on the painted surface, substantially slowing down the spread of fire. They can withstand temperatures up to 700+ °C. But make no mistake – they simply give you more time to react to the fire, rather than making an area completely incombustible.
High-temperature paints are one of the most commonly used and inexpensive materials for fireproofing buildings, both commercial and residential.
Heat-resistant spray paint usually incorporates epoxy novolac, silicone, epoxy phenolic, or specialized multi-polymeric matrices. The exact composition depends on the paint's level of fire resistance, fire safety, and underlying materials.
When sprayed, HT paint creates a layer of foamy coat that replaces the fuel element in the aforementioned fire triangle. In response to fire's heat, the paint produces a fire-dampening agent that effectively slows the flames' growth.
Heat paints can be used on many surfaces, like furniture, walls, ceilings, and other construction elements. There are even specialized VHT sprays dedicated to motor engines.
High-temperature paint can work in various ways, depending on its components – many release gasses that minimize the fires' spread over nearby surfaces and regions, while others create a char coating covering the underlying material. The choice between specific products depends on the required level of fire safety, and a given surface's materials. There are many types of heat-resistant paints intended for commercial and residential areas. While buying one, you should always make sure it passed all the up-to-date rules and regulations of the industry, and is right for your building.
Most common applications
Heat paints are frequently used as safety temperature coating for:
Steam pipes on refineries, ships etc.
High-temperature boilers.
Factory and commercial chimneys (as a safeguard against both overheating and corrosion).
Equipment in power plants (including nuclear plants).
Construction elements of various types of buildings (residential, educational, gastronomic, medical etc.).
HVAC systems.
Automotive components, e.g., engine, exhaust manifold.
alt="Painted Industrial Boiler Gas Burner"
Types of high-temperature paint
As mentioned above, there is a great variety of heat paints. The most popular among these are:
Thermal Spray Paint
Also known as metal additive coating. These paints are generally used as both heat and corrosion protection. They form a protective coating that hinders the fire triangle and blocks the corrosive impact of high temperatures, keeping the metal elements from wasting away with time.
Manufacturing facilities and high-temperature installations mainly use thermal aluminium spray paint as CUI protection. TSPs are most often used as temperature stabilizers and heat-resistant methods in over 400 °C temperature areas.
Multi-polymeric Paint
It's silicone or epoxy-based paint that has two form options: solvent or water-based. These fire retardant products are used for general construction purposes, including remodelling already existing buildings and fireproofing new constructions.
The high concentration of silicone in this type of paint offers uniquely strong resistance against high temperatures. This also makes them suitable for the fireproof coating of flues, stoves, chimneys, or even high-temperature equipment and engine room boilers.
Ceramic Paint
The heat resisting properties of ceramic coatings is well known for at least a few ages. Despite all the technical progress, ceramics are still among the top heat-resistant materials available to us.
Due to its great heat-absorbing capabilities, ceramic-based paint can be used for various fireproofing applications of a wide range of materials, from construction materials and insulations to metal machinery components.
Powdered Paint
Powdered variants of high-temperature paint are also typically based on silicone and epoxy. Modern studies showed that powdered form works more efficiently at higher temperatures. In addition, this type of paint is completely free from VOCs (Volatile Organic Compounds).
Moreover, it can also come in various paint colours and allows other surface options beside matt finish. It's the best choice if you want to fireproof your surfaces while giving them a classy look in the process.
Things to consider while browsing for the ideal high-temperature paint
As you probably know by now, you can't just grab the first heat paint you come across and use it to fireproof everything. Every paint should be chosen based on:
Temperature range – the first and most important parameter. The paint should be able to withstand both the working and extreme temperatures present in a given environment.
Surface's material – different materials require varying fire protection, e.g., coatings for metal must withstand higher temperatures than those for wood.
Application characteristics – heat paints are divided into three categories: indoor, medium outdoor, and strong outdoor operation. The first ones are enough for most buildings' heat-generating equipment. The second ones work for high-temperature areas like grills, chimneys and fire pits, while the third are made for industrial use.
High-temperature paints – summary
These types of paint are probably the easiest way to fireproof a given space. Due to their wide variety, choosing the right ones might be problematic, so you should always thoroughly check their parameters before buying them. And remember – they don't make the area incombustible, just fight the fire long enough to make it easier to extinguish.