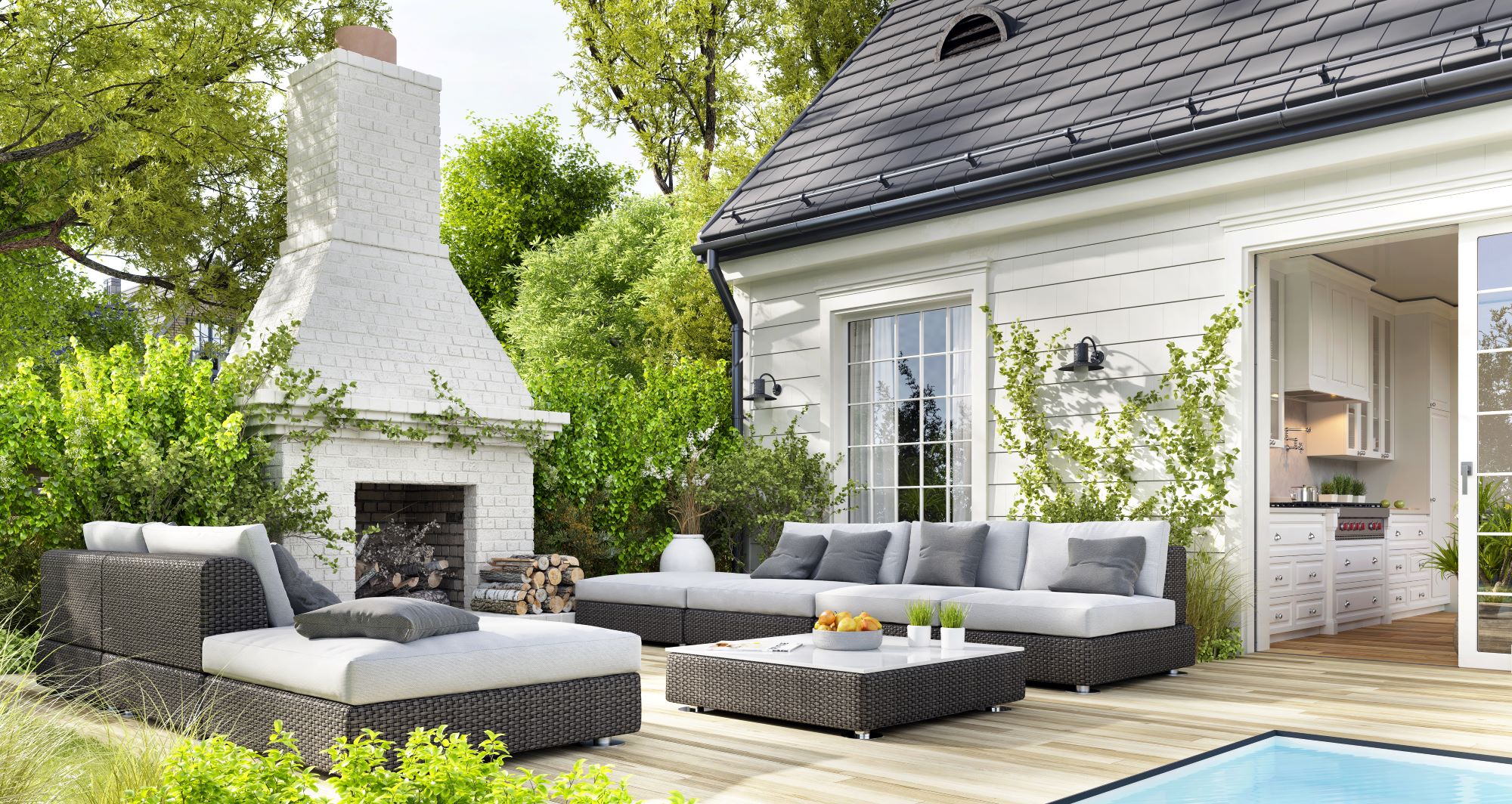 Your indoors, such as the bedrooms and the sitting room, are well-ventilated, translating to being well-maintained. The air is fresh, the temperature is just right, and it's like a vacation every time you step inside. The furniture indoors is just too maintained that it stays in good condition for as long as possible, and the truth is that most people only pay attention to their indoor furniture.
Your outdoor living space is as crucial as your indoor space. Aside from giving you a functional space to spend some time outdoors, it increases your home's value. Therefore, you must also ensure it's properly maintained, including your outdoor furniture.
Outdoor furniture is the perfect way to make your outdoor space feel like a relaxing place where you can have fun with friends and family or simply enjoy the fresh air. The maintenance of your outdoor furniture is not only great for aesthetics, but it also helps to preserve the value of your investment. If you want to keep your furniture in good condition, here's a guide that you can use.
1. Clean It Regularly
Your furniture needs to be cleaned regularly, especially if it's made of metal and plastic. These materials are weather-resistant and can withstand dirt, but they're not entirely waterproof. If you leave them outside for a long time without cleaning them, the elements will eventually make their way into your furniture.
2. Inspect Wooden Furniture For Any Cracks And Splits
If you find any cracks or splits in the wood, you'll need to repair them before putting the furniture back outside. Cracks and splits can weaken the structure of your outdoor furniture set, making it more susceptible to damage from wind and weather.
You can repair cracks and splits by using wood filler. If you find any splinters or rough patches on the surface of your furniture, sand them smoothly with fine-grit sandpaper before applying a fresh paint coat.
3. Wash The Cushions After Every Season
The cushions of your furniture should be washed at least once a season, preferably more than that. This will help to keep them in good condition and prevent mildew from building up on them. If you have fabric cushions, make sure to use a mild detergent and a soft brush to remove stains from them.
Check the manufacturer's instructions for washing guidelines if your furniture has cushions made of polyurethane foam or another material.
4. Dry The Furniture After Cleaning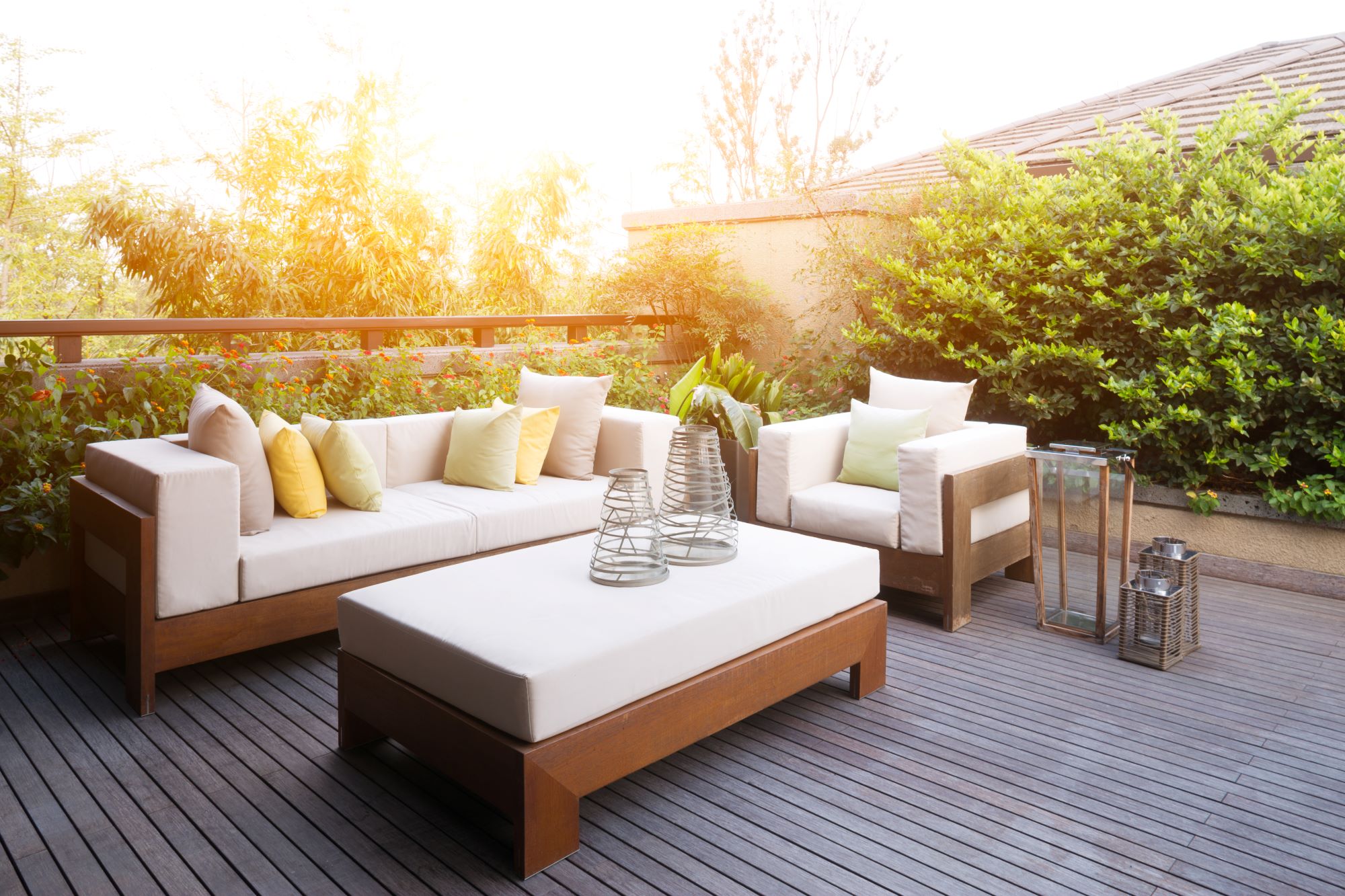 If your furniture is made from wood, use a soft towel to dry it after cleaning. Do not rub too hard, as this can cause small cracks in the surface of your furniture. If you have cushions made of fabric or foam, they should be allowed to air-dry before putting them back in place on your outdoor furniture set.
5. Apply A Stain Protector
To prevent your outdoor furniture set from fading and cracking over time, you will need to apply a stain protector. Stain protectors are transparent, water-based resins that can be applied with a brush or sprayer. They help seal the wood against moisture and UV rays while providing extra protection against fading and chipping.
6. Provide Some Shade
The sun can be a harsh mistress, especially in a hot climate. You need to provide shade for your outdoor furniture, so it doesn't get damaged by the sun. If you don't have any trees around your house, consider buying some umbrellas or canopies you can use. This will help protect your furniture from the sun's intense rays and keep it in good condition over time.
7. Clean The Rusted Parts with A Wire Brush
If you notice your furniture is covered in rust, it's time to start cleaning. Start by removing any dirt and debris from the surface of your furniture using a wire brush. For example, if your chairs have rusty legs, you should use a wire brush to remove the rust before applying a fresh coat of paint.
8. Use Protective Cover To Protect The Furniture
When you're not using your outdoor furniture, cover it with a protective cover. If you don't use a cover, your outdoor furniture will be exposed to rain and sun damage. Even if you live in a climate that doesn't rain very often, moisture can penetrate your furniture through cracks caused by wind or insects.
To keep your outdoor furniture safe from the elements, consider investing in covers made of durable materials like vinyl or PVC. These covers will protect your furniture from sunlight and moisture exposure so it can last longer.
Conclusion
Outdoor furniture helps you maximize your outside space. If you want to keep your outdoor furniture set for many years, it's essential to give it regular maintenance. While cleaning your outdoor furniture is easy enough, you should also consider applying a protective coating once or twice each year.
This will help prevent rust from forming and keep your furniture looking its best for years. The truth is that if you don't take care of your outdoor furniture, it can get damaged by the elements and also very easily broken.