Ever wondered why spending time outside makes you happy? The answer lies in the traditional Japanese practice called Shinrin-yoku or "forest bathing" where you take time to reconnect with nature and take in your surroundings. Studies have shown that this practice can significantly improve your mental and physical well-being. However, you don't have to set on a journey to the forest to attain these benefits. It's enough to stop and smell the roses in your front yard, backyard, garden or patio.
If you own at least one of these outdoor living spaces, you've been truly blessed. With a few simple enhancements, you can have a nice little getaway from the concrete jungle, a peaceful haven where you can take a break from the hustle and bustle of modern life and just be. Are you ready to make the most of your outdoor space? If so, keep reading!
Turn Your Patio Into a Beautiful Multi-Season Lounging Paradise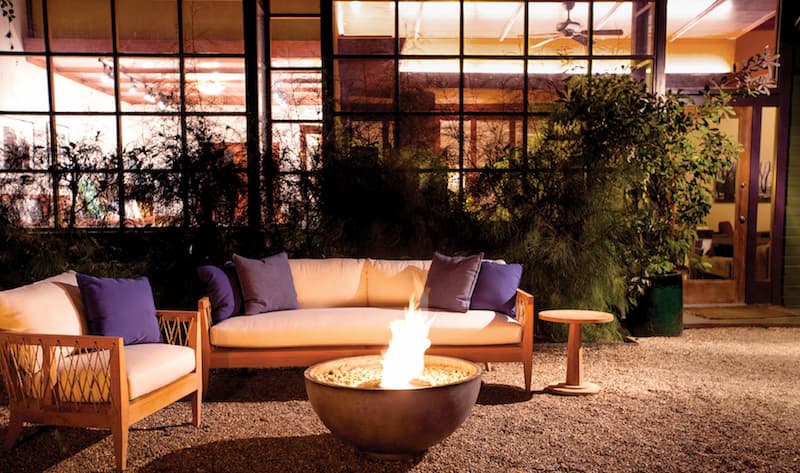 Your patio can be much more than a simple outdoor area adjoining your house. You can turn this area into an outdoor office, living room, beach cabana, garden oasis, and the list goes on and on. If you're having troubles seeing your patio as one of these things, chances are you're not using it to its full potential and that's about to change with the help of the gorgeous patio furniture available on the market and the right accessories.
Let's say you want to expand your home's living space. The easiest way to do this is with stylish patio furniture designed for year-round comfort. If you're going for a traditional look, keep classic teak benches such as the Picadilly in mind. Not only does this bench look amazing now, but it'll also age gracefully, becoming even more beautiful as time passes. That's one of the best characteristics of high-quality teak furniture for patio.
If you're going for more contemporary vibes, you should consider buying concrete outside furniture. You can choose from a myriad of stunning pieces such as the Vega modular sofa which can be configured in a multitude of ways and completed with different coloured cushions to suit your space.
To turn your patio into a multi-season outdoor space, you should consider adding an elegant heating solution such as the Sahara cast iron fire pit. Perfect for family and social gatherings, this fire pit will allow you to enjoy outside entertaining year-round no matter the weather.
Bring the Fine Dining Experience Into Your Backyard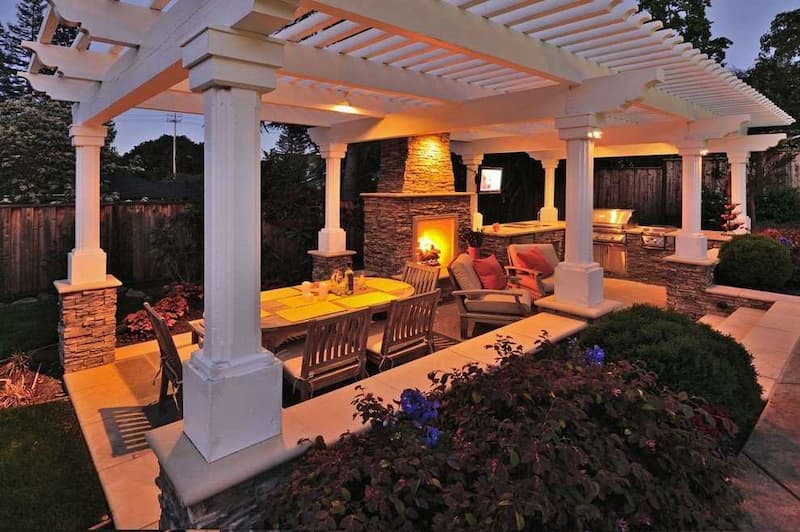 If you have a backyard, it would be a pity not to create an alfresco eating area. There's something about eating outside that makes the food taste better. When you combine the fresh air with the right amount of sun and comfy outdoor furniture, you get a unique dining experience enjoyed by everyone from youngest to oldest.
When choosing outside furniture for your alfresco dining room, you should keep in mind three factors:
Quality & Price
Size
Style
First and foremost, you should never skimp on quality when choosing outdoor furniture for dining. Sure, you can find a plastic dining set for an absolute steal, but you'll probably need to buy one again and again since these sets aren't built to last. It's better to invest in quality outdoor furniture that'll serve you for years to come. Look for reclaimed timber, teak, steel or concrete outside furniture that can withstand the rigours of harsh Aussie weather to get ultimate value for money.
Then, you'll need to determine how big the dining set should be to suit your needs. Is it going to be used by your immediate family only or you're planning on hosting large groups of guests? If you need a smaller table for family gatherings you can have a look at the Santos dining table. This stunning piece that's a blend of concrete and stewill add a rustic charm to your alfresco dining area and will comfortably fit up to 6 people.
If you host large groups on the regular, you should check out the Darma exterior dining table. This classical reclaimed teak table is bound to make your alfresco area stand out and provide you with enough space to comfortably fit up to 10 people.
Of course, if you aren't sure, you can always get a versatile expandable table such as the Florence. Made from raw teak, this stunning piece will enhance both the functionality and the look of your outdoor dining area allowing you to go from a 6 to an 8 seater in a jiffy.
Last but not least, you'll need to decide on the style of your outdoor dining furniture. Are you going for a modern look? Want to keep things traditional? Or maybe something in between? Once you have that figured out, you're ready to start your hunt for a new dining set. This way, you'll narrow down your choices and make your search significantly easier.
Stop to Smell the Roses in Your Garden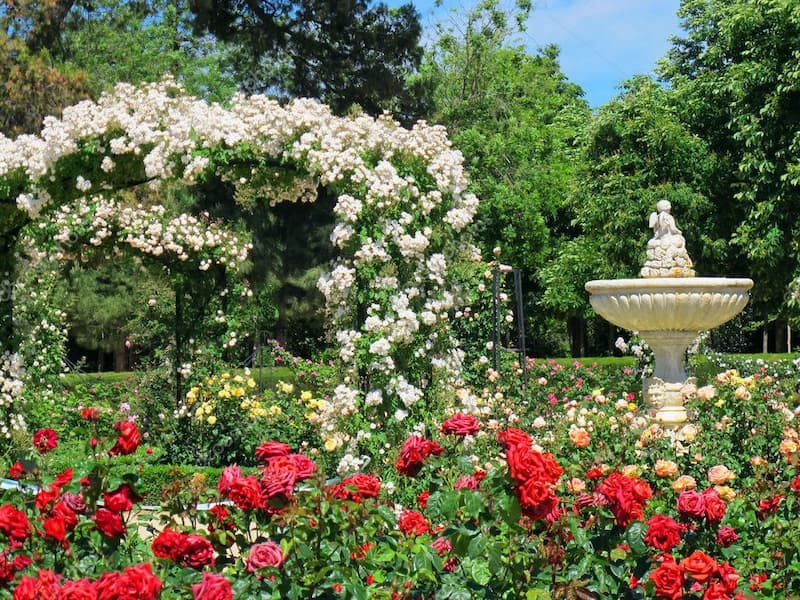 Spending time in your garden can do wonders for your mind, body and soul, so you should definitely make it your habit. If you already have a garden, why not enhance it with some creature comforts and turn it into your home away from home. Just imagine, enjoying a moment of silence after a long day at work surrounded by nothing but flowers. Nothing beats that!
One of the best pieces of garden furniture that money can buy is the Banana Teak bench. Featured on The Block 2019 in Elise & Matt's Verandah, this bench can single-handedly make your garden your favourite place on earth. Just throw in a few fluffy cushions and you're all set for your séance with nature. If you want to take things up a notch, consider adding a bird feeder or a fountain near the bench so you can enjoy mesmerizing sounds for total mind-body relaxation.