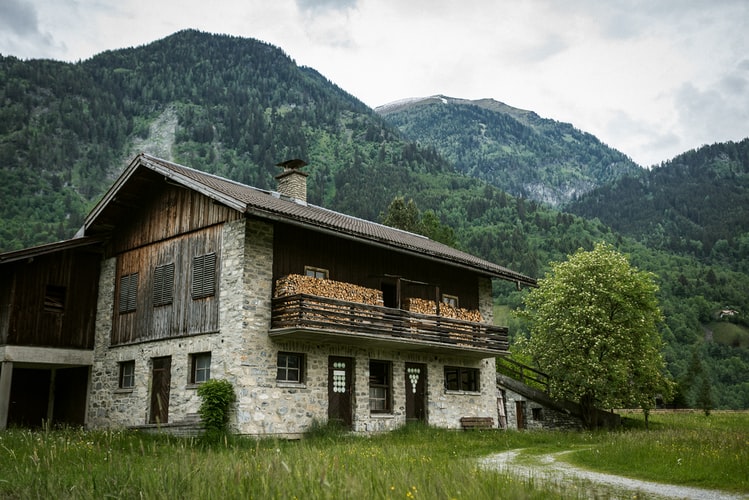 Homestays have emerged as one of the most sought-after accommodations for young travelers. Today, millennials and Gen Z are ready to ditch the comfort of high-end hotels in favor of unassuming homestays that offer a more rustic and unadulterated travel experience.
So, if you have a spare room or two at your house or a full-fledged vacation home, converting it into a homestay is a great idea. Apart from earning some extra dollars, you get the opportunity to meet people from different cultures and regions. If you love hosting your friends and family for parties, this could be right up your alley.
Also, if your property tends to remain unused for the better part of the year, creating a homestay will ensure that it's well-maintained. The best part is that you don't have to spend a fortune to renovate your property and attract guests.
Instead, you should focus on curating a unique and authentic experience that gives your guests a glimpse of the local culture and lifestyle. And you need to define a plan to promote your homestay on the right platforms.
In this blog, we'll discuss a few simple tips to ensure that your homestay delights every guest. Let's get started.
1. Check the Legalities
First things first – you should find out whether you're allowed to lease your property to guests. Even if you're the homeowner, the state or federal government might have imposed regulations that prevent you from using your home for commercial properties. You even need to find out what kind of legal liabilities you'll have towards guests.
Don't play a guessing game about government regulations and land laws. Instead, it's wiser to err on the side of caution and recruit a legal advisor. They can even help you obtain necessary permits for leasing your property, as well as remodeling it. Also, they can draft rent agreements, privacy policies, and other terms for guests.
This is a good time to review your insurance cover as well. Check out whether the current plan offers coverage for potential damages caused by guests. Otherwise, you should consider upgrading to a better home insurance policy.
2. Offer the Right Facilities
Of course, you need to provide your guests with a homely ambiance that encompasses the local culture. Otherwise, your property won't make the cut as a genuine homestay. From the furniture and decor to meals and drinks – make sure every element is a reflection of the city/town where your property is situated.
But you also have to ensure that guests have access to basic amenities, such as electric kettles, hair dryers, toiletries, 24×7 power supply, drinking water, etc. Depending on the location, you should also consider providing temperature control and WiFi access. You can't expect them to
This is a good time to brainstorm ways to create unique and customized experiences for your guests. For instance, you could offer morning yoga sessions and organic farming classes or take them on a hike to the nearby mountains.
Identify the key reasons that tempt people to visit the area and integrate those into your amenities to delight guests with an immersive experience.
3. Focus on the Outdoors
If you're planning to convert your property into a homestay, chances are you've already kickstarted a major house renovation project. But most of your efforts will revolve around making the interiors more spectacular and comfortable.
Amidst this frenzy, you'll end up forgetting that your guests won't spend all their time indoors. Instead, they'd want to explore the premises, soak in the cool breeze, and revel in the sunshine. That's why it is a good idea to amp up the exterior of your property as well.
From a simple patio or backyard garden to a lavish lawn with gazebos and fountains – there are various ways to enhance your property's visual appeal. Make sure you choose the right furniture for your garden that matches the overall theme of your homestay. You could even let guests enjoy a fun bonfire in the garden during winter evenings.
4. Promote Your Homestay
Word of mouth referrals aren't enough to ensure a constant influx of guests at your homestay. But you need steady revenue to maintain your property and provide the required amenities. That's why you should start building a strong online presence for your homestay.
Start by creating an awesome looking website with plenty of high-quality images and videos to showcase the homestay. Also, create and promote pages on social media platforms, such as Facebook, Instagram, LinkedIn, and YouTube. If you're not well-versed with digital marketing, you can hire a freelancer to handle your campaigns. Or you could learn the fundamentals from various online resources.
You should also list your homestay on platforms, such as Booking.com and Airbnb. While these platforms will charge a commission for every booking, they can help you reach more customers right away.
What techniques have you used to start a successful homestay business? Share your suggestions in the comments section below.