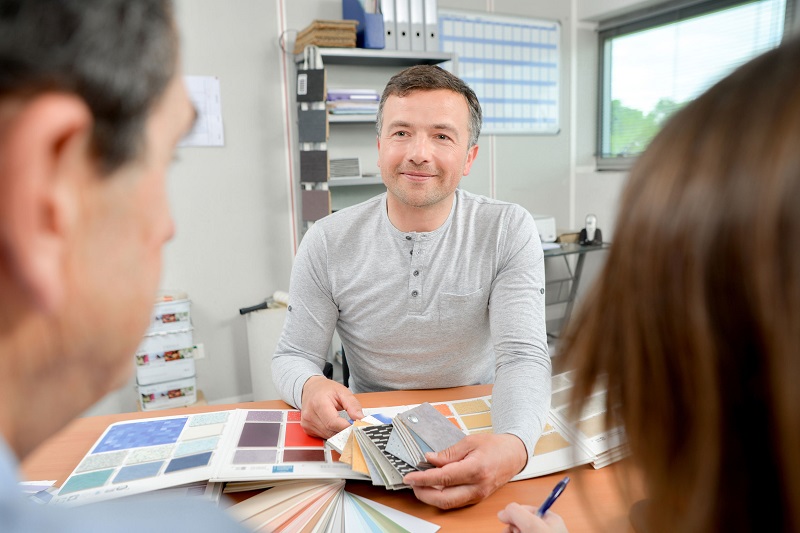 When it comes to painting either the exterior or interior of your house, there is absolutely no doubt that you are going to want to hire a professional painting service.
While you may feel confident that you will be able to get the job done on your own, there are a number of really important reasons why it really pays to invest in hiring a quality painting contractor.
Continue reading to learn about the top reasons why this is true before you Google "painters Toronto" to get started on your exciting search for the right painting contractor for your job! If you already make up your mind and want to skip all the hassle of searching for a quality painting contractor, contact us at EcoPainting.
Professional eye to spot any structural issues
One really important thing to keep in mind about painting is that while they may cover up any cosmetic issues on your home's ceiling and walls, it will not solve a serious problem. A professional painter will be able to easily identify any signs of rot or decay within the structure of your home.
They will be able to tell you if you need to focus on fixing that problem first before you move onto making your home look beautiful with a fresh coat of paint. An experienced painter will likely even be able to recommend a reliable construction worker to repair any structural issues in your home.
They know what will remain in trend for years
Whether you are looking to go with some patterns or just want to apply a fresh color to your home, your painting contractor will be able to point you in the best possible direction. After all, you don't want to design or color that you love now to look rather ridiculous in just a few years. You want something that will stand the test of time and look wonderful for years to come.
This is especially true if you are thinking about possibly selling your home in the relatively near future. You want the color of your exterior or interior of your home to accentuate the beauty of the property, not defer from it!
Get the job quickly
You may be inclined to want to save a buck by doing the job yourself, but let's think about this differently. When you commit to painting your home on your own, you are basically taking your time away from things you would otherwise be doing, such as working, relaxing, spending time with family and friends, and more. Beyond that, doing the job yourself is going to take a lot more time than it would if you simply outsource to the pros.
In that sense, electing to paint your home yourself may actually cost you more than simply paying for an experienced contractor. Time is money, and a great painter is going to get the job done as quickly as possible.
Reduce stress
Let's be honest, you already have a whole lot on your plate and the last thing you need to do is add another important task to your plate. Let a top contractor do what they do best and take care of the entire job so you can simply enjoy the product of their hard work.